Nobody Can Catch Luke Gaudet
The cross country team is composed of dedicated and hardworking runners; among them is junior Luke Gaudet, who is having an incredible season following his impressive freshman and sophomore years. 
     On Sept. 13, Gaudet competed in the varsity five-kilometer (5K) run at Eisenhower Park in Westbury. His time was 17:57.26, which placed him first out of 173 boys from all over Nassau County who competed that day. Just a week later, he achieved third place and a new personal record of 17:26.19 at Bethpage State Park. A week after that, he broke his own record again with a time of 17:08.32. In an interview with Gaudet, he and his coaches discussed his remarkable cross country seasons and his personal running career that led him to these victories.
     It was as if he was born to run. The sport has been Gaudet's lifelong passion, and he began running in first grade. He started on the Christian Youth Organization (CYO) team for St. Raymond's and has run on the cross country and track teams in both middle and high school. 
     For Gaudet, the joys of running, and running on a team, are simple: "It's a great workout, and the people I have run with are amazing teammates."  He added, "I have had my best memories on every team I have been on. My teammates are very positive and have a great attitude, and they affect the way I am able to keep pushing myself to accomplish the goals that I have set. We support each other until the very end of every meet and practice." Every great athlete needs a coach by his/her side for mentorship and guidance, and Gaudet said he feels fortunate to work with "great coaches who strive to push me to work harder so I could be the successful runner that I am now."
     Cross country head coach and government teacher Joseph Beyrer is proud of how this year's season is playing out, especially for Gaudet: "He's got heart, and he can fly," Beyrer said.
     Cross country is a team sport: all players take the starting line together, and nobody runs alone. Similarly, Lynbrook's cross country team is known for its camaraderie and dedication to its members and coaches both on and off the field. Sophomore Charles Reis, who made it to All-Conference last year, expressed that "the team is so much fun to be on, and offers such a great environment to work on your own running abilities in a group setting." Last year due to COVID-19 protocols, the meets were only held at Eisenhower Park. "This season is different," says Reis, "because our meets switch locations, [but] we've adjusted to that well." 
     Over the years, Gaudet remarked that, "We [as a team] have lost some great runners from last year," many of whom graduated from LHS; however, Gaudet remains optimistic. "Our freshmen this year look promising for the future of Lynbrook running," he said. "We also have several All-Conference runners from last year, including myself, Charlie Reis, and senior Andrew Director." 
     No matter what the future entails for the cross country team, it looks as though the future for Gaudet is a bright one. Whenever an opportunity arises, he will be ready to take the starting line. 
About the Writer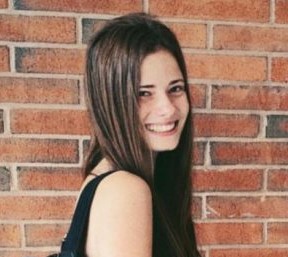 Abbey McManus, Print Editor-in-Chief
I am a member of the Class of 2023 and one of the editors-in-chief for the print edition of Horizon. Outside of Horizon, I enjoy running and spending time...