Will Tiger Woods Ever Play Again?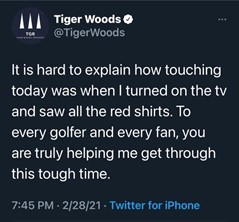 The beloved professional golfer Eldrick "Tiger" Woods was recently involved in a serious car accident, and the injuries that resulted may lead to the end of his golf career. Woods has had an incredibly accomplished career. He has been a pro golfer since 1996 and holds many records and accolades. Only one year after going pro, Woods became the first person of African American or Asian descent to win one of the most prestigious golf tournaments in history. Woods is a golf prodigy and is greatly praised for his accomplishments. In 2019, Woods received the Presidential Medal of Freedom from President Donald Trump. He was recently the subject of a documentary that came out in early 2021. Woods is among the top-ten greatest athletes of all time and arguably the greatest golfer of all time. 
Woods sustained multiple leg injuries after his SUV rolled off the road in Los Angeles on Feb. 23. His car crossed over into the opposite lane of traffic and rolled over several times before landing on a grassy hill. Emergency workers rushed to the scene, and a tool called the "jaws of life" was needed to remove him from the car. Officials revealed that they also used axes to cut Woods out of his severely damaged car. Woods was rushed to a hospital had extensive, emergency surgery on his lower right leg and ankle. According to CNN (cnn.com), Woods' legs were "comminuted," or broken,  in several places. It was revealed that his bones had exposure to air, leaving a high risk of infection. His right leg was crushed in the accident. Luckily, officials declared that his injuries were not fatal. Freshman Abby Guttman commented, "When I saw this story on the news, it was terrible. I wish the best to Tiger and his family in such trauma. I hope he can play again."
Woods was driving at speed over the limit and was not intoxicated at the time of the accident. The cause of the accident is still unclear; there were no other cars involved and no skid marks present at the scene. However, video footage revealed that Woods' SUV hit a road sign and a tree as it rolled over. The roof of his car was shattered, the windshield was destroyed, and the luxury car he was driving was left in ruin. According to US magazine (usmagazine.com), Woods was wearing his seatbelt, and authorities believe it saved his life. Freshman Marino Grillo commented, "I was so shocked to hear the news. I wonder what the cause of the accident was. Tiger has been able to come back to the field in the past, so let's hope he can pull through this time."
Woods has encountered many obstacles throughout his successful career. In 2009, he was involved in a car accident that revealed secretive components of his social life and threatened his reputation. Woods has a history of back problems and had his fifth back surgery in January 2021. He was not expected to return to his sport until April 2021. The most recent car accident has postponed his return, possibly indefinitely.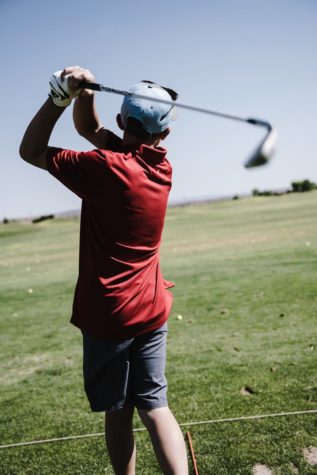 Authorities deemed Woods' crash an accident. No charges were filed. Just a day before the crash, Woods traveled to California to give golf lessons to NBA player Dwyane Wade and actor David Spade. Many celebrities such as Michael Phelps, Stephen Curry, Irving "Magic" Johnson, and Mike Tyson took to social media to urge their fans to send thoughts and prayers to Woods and his family. To further honor the pro golfer, many other pro golfers decided to wear Woods' signature outfit, a red polo shirt tucked into black pants, while they competed in tournaments of their own. Some even took it a step further and wrote "Tiger" on the golf balls they used in the competition. Freshman Marisa Parco commented, "I think it is so amazing to see people in the sports industry advocated for Woods. I hope these prayers and tribute aid him in recovery and later getting back on the field."
Woods is now on the long road to recovery. He has since tweeted heartfelt messages to his fans for the overwhelming support he has received in the past couple weeks. "It is hard to explain how touching today was when I turned on the tv and saw all the red shirts," Woods tweeted on Feb. 28. He has also tweeted saying that every one of his fans is helping him get through such a trauma.  
Recovery is not expected to be quick for Woods after experiencing such severe injuries. He has surprised fans in the past with his recoveries, but many believe that this will be the end of his golf career. According to the New York Post (nypost.com), Woods' bones will likely heal in 8-12 weeks, and he will then be back doing his daily activities. The strength and physical ability needed for his sport may not ever come back. Woods is now 45 years old, and his physical ability might not ever be the same. However, based on his past, Woods should never be counted out. Golf fans and Woods' supporters are hoping for a miracle. The looming question remains: Will the mighty career of pro golfer Tiger Woods have reached its end once and for all?
About the Contributor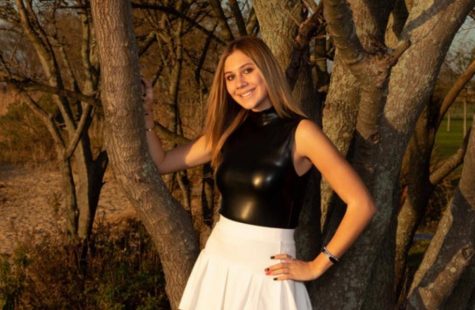 Alexis Raynor, Editor
Hi! My name is Alexis Raynor, and I am a member of the Class of 2024 and an assistant editor for Horizon. I love to dance and hang out with my friends....