Best of 2020!
 The entertainment industry took a huge hit this year, as it lost the opportunity to show movies in theaters and film new content due to the pandemic. But, despite all of the obstacles, there were many standout movies, TV shows, and songs to make this a great year for entertainment.
Best Movies of 2020
Mulan 

– This animated classic was turned into a live-action movie by Disney. The film was initially projected to premiere on Disney+ in the spring, but the release was then pushed back until September. Disney + streamed lots of movies this year in hopes of making up for revenue loss from shut down theaters.

Mulan

follows the classic story of a woman taking the place of a man and fighting for her beloved country. A tale of true female empowerment and a representation of an Asian princess was just what many kids needed this year to feel a sense of excitement and place in this world. 
Birds of Prey 

– Before the pandemic hit the world,

Birds of Prey,

a Joker spinoff, hit the box office with great success. The movie follows a twisted tale told by Harley Quinn, played by Margot Robbie, about a superhero saving a young girl from an evil crime lord. Another needed tale of feminism for girls around the world.
Onward 

– A new animated tale for young kids across the world, starring Marvel actors Tom Holland and Chris Pratt,

Onward

is a fantasy adventure. It is set in a universe filled with magical creatures, and the characters are led on a journey by their late father's remains to find if there is truly any magic left in the world.
Best TV Shows of 2020
The Babysitter's Club

– This is one of the best TV surprises this year — a Netflix adaptation of an adored book series. This show is perfect for a pre-teen audience and shows many wonderful moments of life. It is a feel-good, funny, sweet series that brought smiles to many during 2020.
Cheer

– This Netflix docuseries was extremely popular at the beginning of the year. It is about the world champion cheerleaders of Navarro College, following the young athletes as they prepare for their annual national championship and weaving together an arc that includes their life stories and relationships, the mentorship of their coach, and the specific punishing details of being the absolute best. Junior Lorelei Dillion said, "It was easily one of my favorite shows I watched over quarantine. It was such an amazing look into the world of competitive cheerleading with amazing people." 
The Last Dance

– This hit ESPN documentary gave viewers a glimpse into the Chicago Bulls in the era of Michael Jordan. This widely watched ten-part documentary series portrayed Jordan's cut-throat, competitive nature and the behind-the-scenes aspect of the championship-winning team. Junior Peter Donnarumma said, "The documentary was fascinating to watch over quarantine since there were no sports actively happening. I thoroughly enjoyed it."
Best Songs of 2020
"Blinding Lights" by The Weeknd – A combination of old Michael Jackson beats with The Weeknd's own unique style, this song topped the charts during the spring and summer of 2020.  Junior Isabella Sferrazza said, "The Weeknd is one of my absolute favorite artists. This song brought a feel-good sense to my summer."
"Savage" (Remix) by Megan Thee Stallion and Beyoncé – This song is a Tik Tok sensation turned into an instant chart topper. This incredibly catchy song is perfect for dancing with your friends.
"Watermelon Sugar" by Harry Styles – Coined the song of the summer, this catchy song brought much joy to Styles' fans around the world this year.
About the Contributor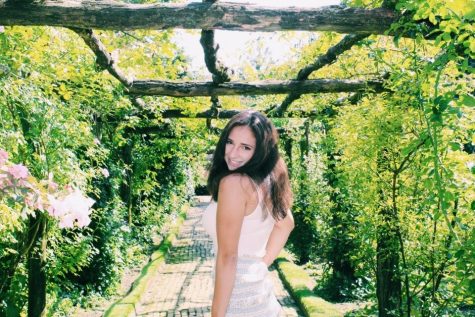 Elizabeth DiFiore, Managing Editor
I am a part of the Class of 2022. I am a news online editor and a managing print editor for the features section of Horizon. I am an avid reader and writer.