Packers' Aaron Rodgers Gains on Patrick Mahomes in NFL MVP Race
As the hectic 2020 NFL season comes to a close, there is much speculation over which player will be coined MVP. The current favorite: Patrick Mahomes. The show-stopping Chiefs' quarterback has thrown for 4208 yards, 33 touchdowns, and only five interceptions throughout 13 games this season. Mahomes also posts a 112.3 passer rating. 
While Mahomes is leading the race, Packers quarterback Aaron Rodgers has had steady success and is giving Mahomes a run for his money. The experienced veteran has taken his talents to the next level this year, following an underwhelming 2019 season. Rodgers currently boasts 39 touchdowns and a 119.7 passer rating. He only falls short of Mahomes in yards, at 3685. Heading into Week 15, the long-time all-star has also limited himself to only four interceptions thus far. If Rodgers' success continues, he could very well be crowned this year's MVP.
Right behind Rodgers is someone who may have been seen as an unlikely candidate heading into this season: Josh Allen. The Bills quarterback has been putting on a show this year and leads one of the most high-powered offenses in the league. Allen has thrown for 3641 yards, 28 touchdowns, and holds a 103.3 passer rating. While likely not in contention with Mahomes and Rodgers, Allen has proved himself to be the Bills franchise quarterback for years to come.
Early favorite who has fallen off since the beginning of the season, Russell Wilson, sits in the fourth spot. The Seahawks' dual threat quarterback was absolutely electric to start the season, but he has since plateaued. Wilson has thrown for the exact same number of yards, 3685, as Rodgers. He also adds an impressive 36 touchdowns and a 109.0 passer rating. While his number should lead to him being higher on the list, a majority of his stats came early in the season, leading to his drop off.
The highest rated running back on the list is powerhouse Titans running back Derrick Henry. In only 13 games, Henry has rushed for 1,532 yards, 14 touchdowns, and averages 117.8 rushing yards per game. As an unstoppable force in the NFL, Henry has been incredible, and his numbers show it. If the MVP award was not historically given to quarterbacks, Henry would be a shoo-in for the winner.
While the MVP race is still up for grabs, both Mahomes and Rodgers have solidified themselves as the two frontrunners for the illustrious award. Considering how close the race is between the two, the next three weeks of the NFL season will prove to be crucial in deciding the winner.
About the Writer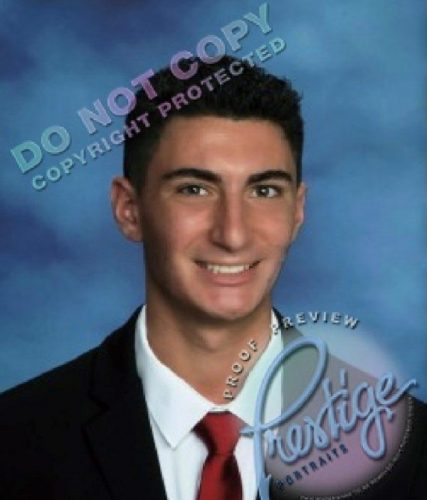 Joseph Giovinco, Editor
I am a member of the Class of 2021. I play football, lacrosse, and run track. I am in Key Club and student government.