Dodgers Charge their Way to World Series Champions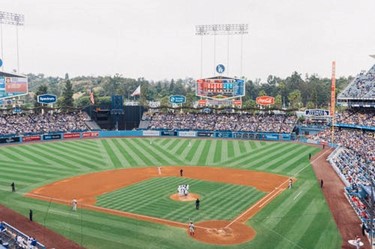 Los Angeles Dodgers' general manager Dave Roberts said it best: "This is our year." The Dodgers are now champions of Major League Baseball (MLB). From New York to LA, Dodgers fans celebrated ballistically after overcoming a 32-year title drought. Many could be seen decked out in Dodgers uniforms, caps, bandanas, masks, posters, and the like. Some fans even wore basketball jerseys of the Los Angeles Lakers, who recently brought an NBA championship title back to their city. Numerous fans commented about this year in sports acting in favor of the late Laker legend, Kobe Bryant, as they chanted his name during celebrations. 
In a short 60-game season, the Dodgers made the most of their opportunity, finally coming out on top. This year, due to the COVID-19 pandemic and its restrictions, Globe Life Field in Arlington, Texas, was home to the World Series between the Dodgers and the Tampa Bay Rays. The Dodgers, who recently acquired star outfielder Mookie Betts from the Boston Red Sox, were dominant over their National League competitors with a season record of 43 wins and 17 losses. The Dodgers have reached the World Series for the last three seasons, but were not able to capitalize on any of those opportunities. Down in Tampa Bay, the Rays used their notoriously deep bullpen, which featured starting left-handed pitchers Blake Snell and Tyler Glasnow, to defy all odds and reach the World Series. They finished the season with a record of 40 wins to 20 losses in the American League. The Rays are one of the youngest teams in baseball, founded in 1998, and this marked their second World Series appearance. 
2020 has been a year for the history books, and this year's World Series made a lot of history of its own. This year, according to Forbes (forbes.com), "Fox averaged a record-setting low of 9.78 million viewers per contest during the six games played in the 2020 World Series… which is a whopping 32% below the previous World Series nadir." Global History teacher David Rabinowitz gave his opinion on this record: "The interest was low, you couldn't be a spectator, and there's so much going on, that it's not as much as a positive distraction as it used to be." Freshman Parker Sloan believes that the low views also have to do with the MLB organization: "The season was so delayed to begin with. And, this time, we have other sporting events going on, and most people don't want to watch baseball all the time." During Game Five, the Dodgers' starting left-handed pitcher, Clayton Kershaw, broke the record for the most strikeouts in a single postseason, surpassing the Houston Astros' ace Justin Verlander, who is a two-time Cy Young Award winner. Kershaw now leads the league with 206 strikeouts. A team cannot rely on pitching alone, and the Dodgers' offense made several historic statements as well. Shortstop Corey Seager, who was named the World Series MVP, scored eight home runs in just 69 plate appearances. Third baseman Justin Turner scored eleven home runs throughout the postseason and is at the top of the list for postseason home runs in all of Dodgers history. 
On the Tampa Bay side, second baseman Brandon Lowe made World Series history in Game Two, becoming the first player to hit two opposite field home runs. During big games like these, all players must put their best foot, or swing, forward. For Rays rookie outfielder Randy Arozarena, this was no curveball he could not hit. He became a household name among Rays fans in a matter of weeks, and this World Series was no different. In Game Four, he passed Seager's home run record with a total of nine home runs in a single postseason; he ended up with ten homers under his belt by Game Six. Arozarena's record stands among records of players like San Francisco Giants legend Barry Bonds and former Texas Ranger Nelson Cruz. Arozarena, along with the rest of the Rays, knew how to put the ball in play well, as he picked up his twenty seventh, the most by any player in a single postseason, hit off of Kershaw in Game Five.
In the game of baseball, anything can happen; still, many fans had their predictions for this year's champion. Sophomore Thomas Leahy commented, "A lot of people had faith in the Dodgers to win." Sloan, a big baseball fan himself, had much to say about both teams in this World Series faceoff: "The Rays have an insane pitching staff, and the Dodgers haven't been able to finish it off the past couple of years, but their hitting has been so consistent during this season." Coming into Game Six, the Dodgers knew they had to give it their all to maintain their lead. Likewise, the Rays were hoping that Snell could deliver solid shutout innings to suppress the Dodgers' offense, and ultimately force a Game Seven. Snell did just that, allowing only one hit and striking out nine batters in five innings; however, a questionable call made by the Rays' general manager, Kevin Cash, to take Snell out of the game in the sixth inning remains to be a huge oversight on Cash's part. When Sloan was asked about this matter, he responded, "If you've been watching the Rays, you can tell when Snell's hot, and if he is, he's going to stay that way. But if he's not doing too [well], he's not going to stay consistent. The Dodgers' lineup could have taken a couple of hits off of Snell if he had stayed in because they've been so consistent with hitting. I think the Rays could have forced a Game Seven, and I think it was a poor decision on Cash's part, but I don't think they would have won the series." Ultimately, the last out of the game was in the hands of Dodgers lefty Julio Urías, as he faced Rays shortstop Willy Adames. Urias blew a 97- mile-per-hour fastball past Adames for strike three, and the Dodgers came running out of the dugout to celebrate this monumental achievement.
About the Writer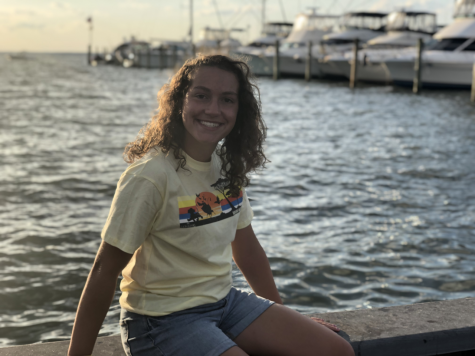 Alyssa Inserra, Editor
I am a member of the Class of 2023 and the section editor of Arts and Entertainment and Driftstone for the print edition. I enjoy spending quality time...