Benefit of High School Sports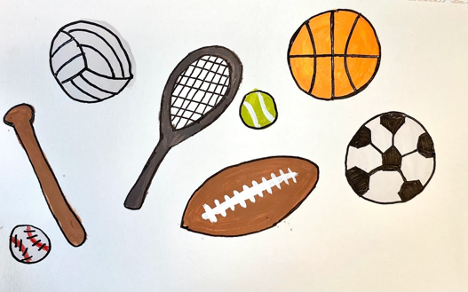 In a year when everyone has lost so much, losing out on the joy of sports was a tough pill for players and fans to swallow.  People patiently waited for months and months, quarantined in their homes, for professional and local sports to make their return and our lives to slowly return to some sort of normalcy.  As schools began to reopen, the hope of playing school sports was carried in the hearts of student-athletes around the county.  
New York Governor Andrew Cuomo announced this August that high school sports would be allowed to resume on September 21 upon approval from each county.  Although players were forced to wait longer, they were eager to hear that sports were given the green light.  Unfortunately for Nassau County schools, the highly anticipated date came and went without any athletic activities.
The Section VIII Superintendents Athletic Council became the first New York county to vote against a September return, opting to postpone all sports until 2021.  In an interview with WABC, Section VIII Executive Director Patrick Pizzarelli said, "We understand it's tough right now to understand, but we feel that it's in the best interest of the health and safety of our student athletes." While Suffolk County initially planned on playing through its season, it eventually followed suit and postponed the fall sports season.  
Student-athletes at LHS shared disappointment in their reactions to the moved season:  "I was distraught, discouraged, and upset that things have to be this way and that students won't get to do what they love," said Sophomore Max Cordes. 
Although the news was not what these players wanted to hear, the precautions taken by Section VIII are understandable. "I was very disappointed to hear that fall sports were postponed, but it wasn't too shocking considering all the drastic changes that have taken place since March," said Sophomore Mike O'Hagen.  
To combat the absence of competitive athletics, Lynbrook Public Schools introduced a fall sports intramural program at the middle and high school level.  With proper safety measures, low-contact sports including soccer, tennis, and cross country are now allowed to gather and practice, while other programs, including strength and conditioning, allow students to come together and stay active during a time where school sports are dormant. O'Hagen shared, "My teammates and I are trying to make the best of a bad situation by continuing strength and conditioning workouts in preparation for the future."
Section VIII does not plan on completely cancelling the fall sports season, but rather including it in an altered 2021 schedule.  Winter sports will be played in January and February, with fall sports taking place in March and April, moving the spring sport season to May and June.  
The decision to postpone all sports until next year was made to ensure the safety of students as Covid-19 is still a major concern in districts across the country.  However, people have watched sports return at professional and collegiate levels with great success at containing the spread of the virus.  Many of the LHS athletes avow that they would feel safe if sports could have returned this season.  
Cordes commented, "If the proper safety measures are taken, I would feel very safe."  Many of these athletes were allowed to compete in athletics on travel teams throughout the summer months.  Junior Collin Lung stated, "If I played fall sports, I would feel completely safe and normal."  Lung added that Coronavirus is not the main concern when competing and that you tend to focus on the sport rather than the virus.
Sports are a very important aspect in the lives of many students at LHS.  Being able to play sports would provide these student-athletes with a breath of fresh air and a step towards normality during a time when the world appears to be upside down.  
Cordes stated, "It is important for sports to make a comeback because I find that it helps balance students' mental health, and they get to work on their craft and display their abilities."  Lung added, "For many people, sports are a part of their routine and something they love doing.  It gives kids an opportunity to be active and to be a part of something they enjoy doing.  Sports is something special and a one-of-a-kind thing where kids can learn a lot from.  Nothing can replace the feeling of sports."
About the Contributor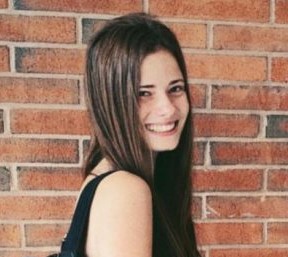 Abbey McManus, Print Editor-in-Chief
I am a member of the Class of 2023 and one of the editors-in-chief for the print edition of Horizon. Outside of Horizon, I enjoy running and spending time...