Athlete Spotlight: Kayleigh Stalter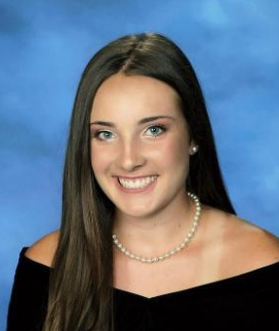 With its season well underway, the Lynbrook varsity girls' basketball team has been looking toward key players to make the postseason run a success. Among these standout players is senior captain Kayleigh Stalter, a three-year varsity member of the Lady Owls. Having played a significant role in the postseason success of last year's varsity volleyball and varsity lacrosse teams, Stalter has an abundance of experience in playoff atmospheres. She hopes to attribute the same athleticism and leadership skills to the basketball team to make her second playoff run with the Owls a memorable one.
Stalter's most notable feature is her well-rounded nature, thriving both on the offensive and defensive side of the ball. This versatility has proven to be crucial to the Owls' success, leading to a league record of 8-6. As Coach Stephen LoCicero explained, "She is one of the best athletes in the high school… she works hard at everything she does, and that work ethic helps as a team."
Her teammates too recognize her skill and drive: "Her most prominent playing feature, I believe, is her put-back layups after she grabs the rebounds. They really are impressive," commented freshman teammate Kaelynn O'Brien.
As for her skills off the court, her coaches and teammates have given Stalter nothing but praise. "She's very supportive and cheers everyone on. She is also really fun to play with," explained senior Lena Weinkauf. "She is a great captain and an even better friend. She strives to get the win and pushes us through tough competition," added O'Brien.
Stalter attributes this deep-rooted friendship as the basis for the team's success and expressed that this is what she will miss most about the team. "I'm going to miss the tight-knit family aspect that this team has. I love how encouraging and uplifting all of my teammates are, and I'm going to miss every single one of them next year," reminisced Stalter.
As Stalter wraps up her final basketball season, she has high ambitions for her and her team. "I'm hoping we continue to play as well as we have been playing and that we are able to go really far in the playoffs," Stalter explained. Regardless of their achievements in their post season endeavors, Stalter's ambition, athleticism, and drive will mark her as a Lynbrook athlete to be remembered.