Disney+: A Whole New World of Streaming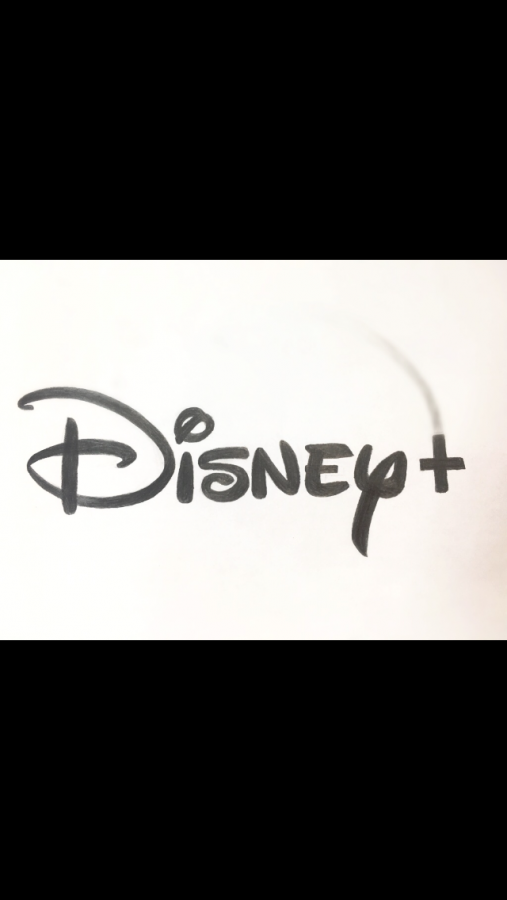 Mega-fans of the Star Wars, Marvel, Pixar, and Disney franchises are exhilarated about the new streaming platform, Disney+, an on-demand, ad-free streaming service. Created by Disney, it allows its subscribers to watch movies and shows on any device such as televisions, phones, laptops, tablets, and gaming consoles. 
It has unlimited downloads, so viewers can watch Disney anywhere, anytime. Disney+ is not limited to shows and movies from Disney. It includes an array of media from Pixar, Marvel, Star Wars, National Geographic, and 20th Century Fox. All of this comes at the price of $6.99 per month, or $69.99 per year, and viewers are offered a seven-day free trial. 
Not only is Disney+ a revolutionary streaming service, it is also a cultural phenomenon. With new Disney shows only available on Disney+, fans are rushing to download the app and search the site to watch their favorite shows. One example of a show available strictly on Disney+ is The Mandalorian from the Star Wars franchise. Junior Leo Sola described the series: "It's like John Wick, but in space." 
The Mandalorian quickly gained popularity among many and was credited for gaining many subscribers for Disney+. Episodes are released weekly, so the developing storyline keeps viewers coming back for more. A small survey was conducted among 25 students who have Disney+, asking if they have seen the popular show. Out of 25 students, 19 have watched it. In fact, some admitted to using Disney+ exclusively to watch The Mandalorian. 
For those who are not  interested in Star Wars' popular new show, there is an abundance of other series that pull interest from a wide range of audiences. Marvel's movies and shows are also available on Disney+. Marvel has many popular series that stem from the The Avengers saga, which have drawn a lot of attention to the new app.
Sophomore and Marvel fan William Lai commented, "My favorite Marvel superhero is Iron Man." With Disney+, William and millions of others can watch all of their favorite Marvel movies. Additionally, Disney plans on adding Disney+ exclusive shows starring fan favorite superheroes, such as The Falcon and Winter Soldier in the near future. Marvel is one of the key attractions for the streaming service.
Another series that has been given significant hype is High School Musical: The Musical: The Series. Set at East High, the school where the original movie was filmed, the new series follows the lives of teenage theater enthusiasts who participate in a staging of High School Musical: The Musical as their school drama production. A song from the soundtrack, "All I Want," sung by star actress Olivia Rodrigo, has gained extreme popularity and is now streamed on major music services such as Apple Music and Spotify, as well as on the popular social media platform Tik Tok. The song has also aided Disney in pulling more fans to Disney+.
Overall, Disney+ has been extremely popular and has attracted a large following so far. In fact, so many have been rushing to Disney+ that many take part in account sharing. Account sharing is when one person buys the subscription and shares his/her account with friends and family. Junior Mary McGuire said, "I use my sister's account for Disney+." McGuire also described her experience with Disney+, saying, "There are a lot of options to choose from, so it's overwhelming at first. But, overall, I find Disney+ is very useful."
Thus, the new Disney streaming service has satisfied and excited millions of fans, reaching all ages and generations. From Star Wars, to High School Musical, to The Simpsons, Disney+ continues to provide content of all kinds to its fans.