NBA Legend Kobe Bryant Passes in Helicopter Crash
Former NBA superstar Kobe Bryant died in a horrific helicopter crash near the Los Angeles area on Sunday, Jan. 26, 2020. With Bryant, was his 13-year-old daughter and growing young basketball star Gianna (Gigi) Bryant. The Bryants were accompanied by seven other people including Gianna's basketball teammate Alyssa Altobelli and her parents, Keri and John Altobelli. Also involved in the crash were Christina Mauser, a school assistant basketball coach; Payton Chester, another teammate of Gianna's; and Chester's mother, Sarah Chester. The helicopter pilot, named in reports as Ara Zobayan, was also involved. All of the individuals who were in the helicopter died.
Bryant's wife of almost 19 years, Vanessa Laine Bryant, was not on the flight, along with their three other daughters Natalia (17 years old), Bianka (three years old), and Capri (seven months old). Clearly distraught by the awful circumstances, Vanessa posted a picture of the whole Bryant family via Instagram. The post featured a heart-wrenching caption, in which she stated, "There aren't enough words to describe out pain right now. I take comfort in knowing that Kobe and Gigi both know that they were so deeply loved." Vanessa continued to add that the family would like the world to respect her family's privacy and grieving, although she is grateful for the support. She added, "I'm not sure what our lives hold beyond today, and it's impossible to imagine life without them. But we wake up each day, trying to keep pushing because Kobe, and our baby girl, Gigi, are shining on us to light the way."
Furthermore, a close friend and former teammate of Bryant, Shaquille (Shaq) O'Neal, shared his feelings of grief through an Instagram post. The post featured many photos of the two as teammates on the Los Angeles Lakers and an emotional caption. The duo played together as Lakers for eight years and won three consecutive NBA championships between 2000 and 2002. O'Neal's caption said, "There are no words to express the pain I'm going through now with this tragic and sad moment of losing my niece Gigi and my friend, my brother, my partner in winning championships, my dude, and my homie. I love you and you will be missed." O'Neal continued, "My condolences goes out to the Bryant family and the families of the other passengers on board."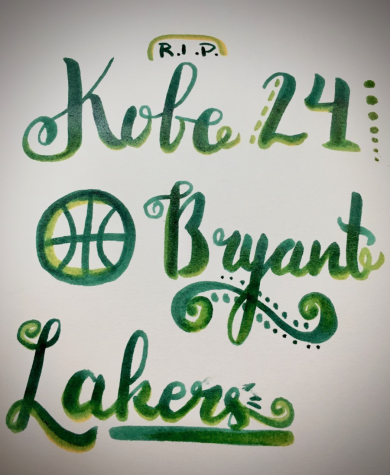 Fellow NBA star LeBron James, who was a very close friend and rival to Bryant throughout his career, also issued his condolences through an Instagram caption. James recently broke Bryant's career NBA point record, passing him to become the third-highest scorer in NBA history. In James' Instagram post he said, "Man, I'm sitting here trying to write something for this post but every time I try, I begin crying again just thinking about you, niece Gigi, and the friendship/bond/brotherhood we had!" In his expressive caption, James added, "Please give me strength from the heavens above and watch over me! I got us here!" These are just two of the major basketball stars that Bryant had an immense effect on. Bryant's impact spanned across the whole world and many sports communities were deeply upset and in shock about the death of Bryant.
While Bryant's legacy is being carried on by famous sports stars around the world and media, he also affected the younger generation. Many children, specifically young basketball players, were distraught by the passing of the NBA legend. Junior John Carver became a Lakers fan at a young age because of his admiration of Bryant's play. Carver commented on how Bryant's death impacted him: "I grew up watching Kobe, and I always looked up to him. His desirable traits such as his unmatched work ethic made him the ideal role model for me." In addition, junior honorable-mention all-county basketball player Leanna Sullivan shared her thoughts: "Kobe's passion for the game was unmatched and to see such a great talent pass is very difficult. He helped mold basketball into the game it is today, and his legacy will never be forgotten." Ultimately, the effect that Bryant had on the outlook of young people was evident. He was an admirable figure for high school students such as Carver and Sullivan to look up to.
Bryant and daughter Gianna's passing were devastating to not only family and friends of the Los Angeles community, but the rest of the country as well. The impact Bryant had on the game of basketball and the people who played with, watched, and admired him was clear to see in the support following his death. The former NBA superstar left behind an incredible legacy that will be remembered by many.
About the Contributor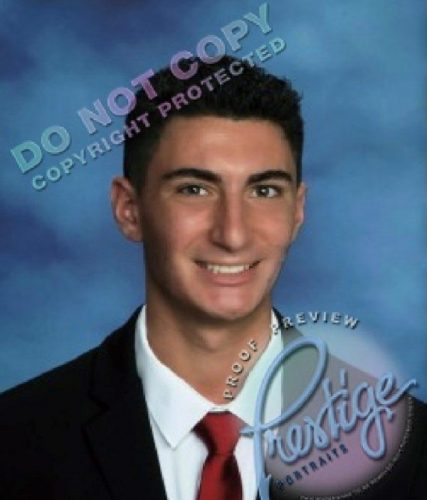 Joseph Giovinco, Editor
I am a member of the Class of 2021. I play football, lacrosse, and run track. I am in Key Club and student government.