Varsity Wrestling Looks to Go Far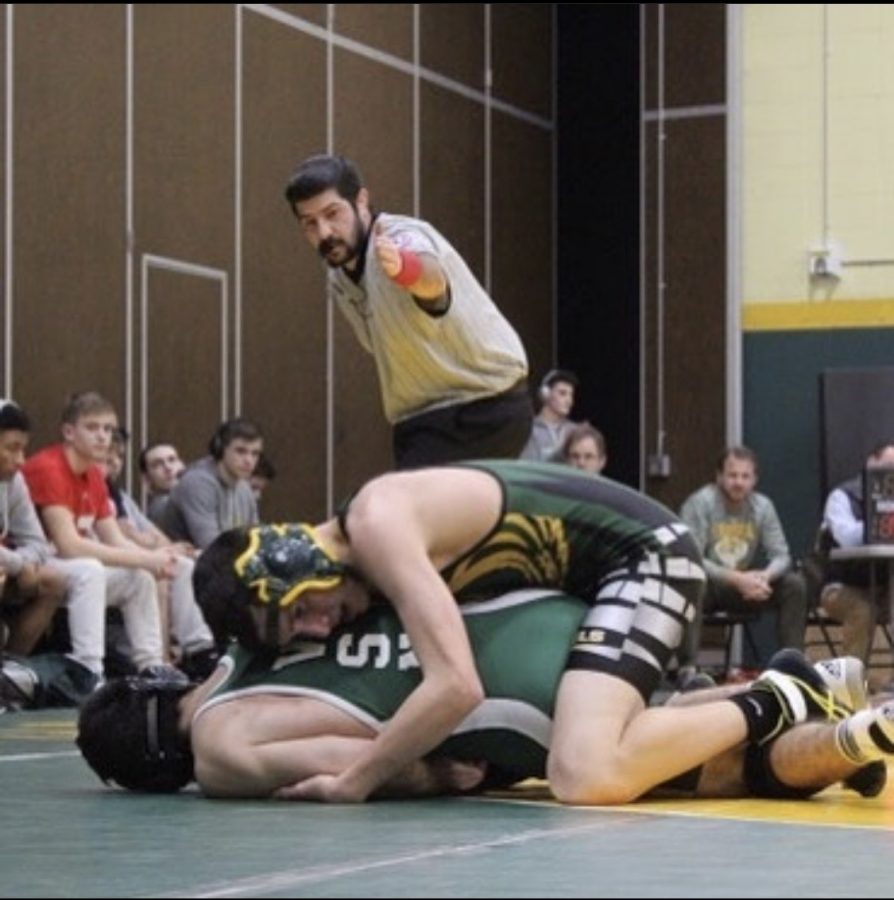 Wrestling has finally started for the Lynbrook boys' wrestling team, and there is a lot  to be excited about this year. The team is now without many of its top-performing seniors from last year; nevertheless, both the wrestlers and coaches are ready to take on whatever this year brings.
 Many wrestlers have already started preparing for this year well in advance. Junior Carl Zou has already set straightforward goals for this season: "I want to improve my power and strength this year. I have already started lifting and will continue doing so to achieve my goals." Like Zou, many other wrestlers can be seen in the school's weight room trying to bulk up for this year's competitions, trying to hit a certain weight range. There are also many wrestlers trying to slim down, pushing to hit a lower weight in a short amount of time.
One of the most looked over, yet important, parts of the team is its incredible interconnectedness. Many wrestlers benefit from this aspect of the team, which can be attributed to both the coaching and team members. When asked how the team has helped him improve, junior John Bertolini said, "I am surrounded by a lot of good, hardworking people who are constantly saying 'Tired already?' Getting you to push a little further than you think you can. I have also got my coaches telling me what I need to do." The team creates a positive environment, helping wrestlers reach their goals and win more matches.
Coach Richard Renz had a lot to say about the team; he is optimistic about his wrestlers and what is to come of them: "We have a really nice group of student wrestlers ready to work hard and do their best." He added that he "enjoys watching the kids develop their wrestling skills and watching them become role models for other students." Renz has high praise for the team this year and wants to focus on "working together as a team and hard-work."
The team is looking to have a successful season, and it will evidently put in the work to make that happen. There are many freshmen ready to start their high school wrestling careers, as well asngmnnmn upperclassmen wanting to improve upon their previous years. The team has the right mentality to make a deep run this year.