Boys' Basketball Looks to Silence Doubters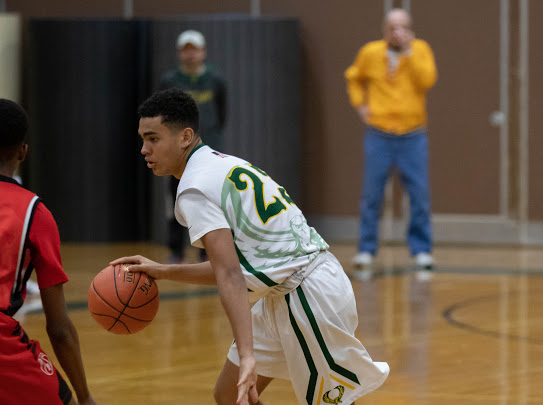 Lynbrook basketball was a main attraction for the Lynbrook community last year. The team was the runner-up in the Nassau County final and even saw two of its starters go on to play at the collegiate level. Given the team's fantastic season last year, there are many questions surrounding this year's team. All five starting players from last year's squad graduated with the class of  2019, leaving many open spots for younger players to fill. Returning players, including junior Thomas DeMenezes, who was very impactful in the playoffs last year, will have a big role in leading this young Lynbrook team.
The team has many returning players looking to fill last year's starting spots. DeMenezes was brought up to varsity as a sophomore last season and is primed for large roles this year. Coach Jamie Adams said, "Thomas DeMenezes will play a very important role for us this year. He gained valuable experience coming off the bench last year, and we will look for him to move into the starting lineup and be an impact player for us on both ends of the floor." Last year, DeMenezes recorded his season-high in points, ten, in the team's final postseason game. Perhaps his strong showing set the stage for what is to come this season.
Junior Michael Frank, who was also on varsity as a sophomore, is also set to have an important role in this year's offense. Adams said, "Michael Frank is one of the better shooters I have had the opportunity to coach. We will look to him to be a constant threat on the offensive end." Frank saw limited minutes as a sophomore but was impressive in the time he had. He tallied four, three-pointers last season. Frank agreed with Adams about the team's offensive potential: "We have a lot of playmakers that make us a great offense threat." DeMenezes and Frank are good candidates to lead the junior class to success this season and in the season to follow.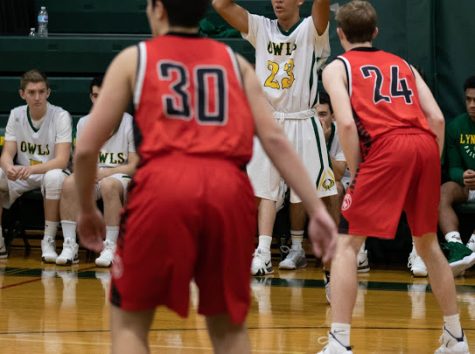 Last year's senior class, including current collegiate basketball players Rylan Blondo and James Montgomery, was very successful and left big roles to fill. Adams was very excited for what senior Greg DeJoseph will bring this season. Adams said, "Greg DeJoseph will get the first opportunity to be our [point guard]. He was able to learn a lot last year playing behind [Blondo], and, hopefully, he can take what he learned and apply it to his game." He continued, "We don't need him to do the things that Rylan did; we need him to be the best version of himself." DeJoseph received a decent amount of playing time in the 2018-19 season and was a clear defensive threat. Adams also expressed excitement about the leadership that seniors Alec Estrin and Nick Focarrazo will bring. . He said, "Alec Estrin and Nick Focarrazo are returning players whom we will look to for leadership. They are both very smart basketball players and have tremendous work ethics." Estrin commented, "I think we'll have a great season, and I'm going to miss Lynbrook basketball [after the season is over]."
Lynbrook basketball will look to prove doubters wrong this season. Fans are rumored to have lowered their expectations, considering all of the starting players from last year's county championship runner-up team have graduated but Adams remains optimistic. Adams said, "Every season brings new challenges. We have quite a few new players this year, and this team will have to develop its own identity. The success we had last year has become the expectation now. Our goal is to go 1 and 0, 19 times." Despite the doubts surrounding this year's team, their attitude has not seemed to be derailed. Adams explained, "The atmosphere [throughout tryouts]  has been great. The boys are working hard and are playing with a lot of energy and enthusiasm. The returning players have done a great job of acclimating the new players to what we do and what the expectations are." Adams has a lot of hope for his team and has been pleasantly impressed by his team thus far.
About the Writer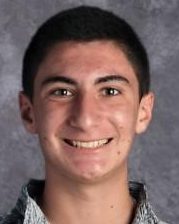 Joseph Giovinco, Editor
I am a member of the class of 2021. I play football, lacrosse, and run track. I am in Key Club and student government.