The Gift of Holiday Entertainment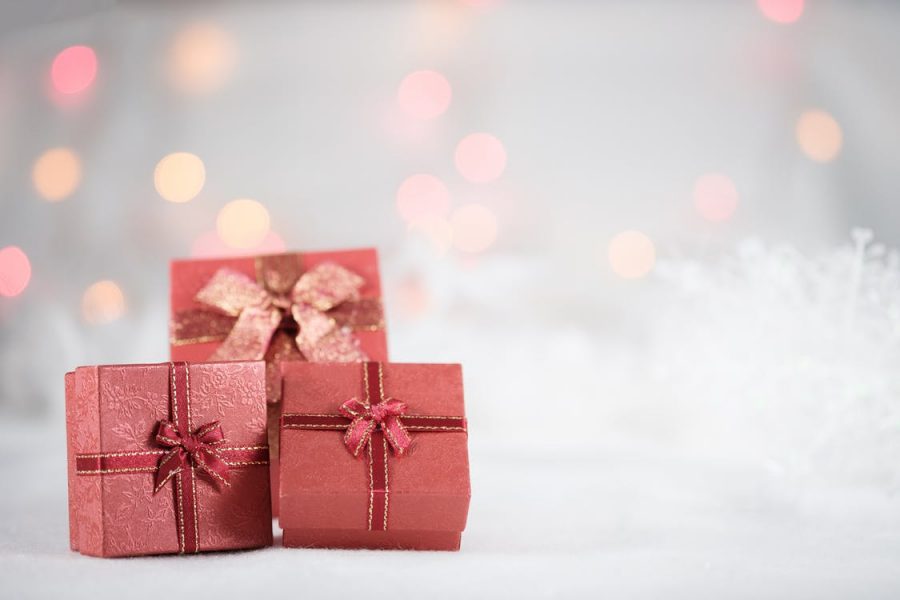 It is the holiday season, which means that it is the perfect time of year for entertainers to produce new music, movies, and memorabilia. Not only are people rushing to stores to buy gifts, they are also looking for ways to enjoy this blithe time of year. Many entertainers, including country singer Kacey Musgraves and worldwide superstar Beyoncé, are producing new products and sources of entertainment for their fans this holiday season. Furthermore, there are many new holiday movies being produced.
Musgraves, a country singer most notable for her song "Rainbow," has produced a holiday special that is perfect for the festive spirit of the holiday season. The special is called The Kacey Musgraves Christmas Show, and it depicts the night before Christmas as Musgraves scrambles to find her tree topper and get her house ready before her friends and family arrive. Like all entertaining Christmas shows, throughout the episode, Musgraves and her famous guest-stars break out into familiar holiday songs. Some of these famous guest stars include James Corden, who sings a rendition of "Let It Snow!", and the talented Camilla Cabello who performs "Rockin' Around the Christmas Tree" with Kacey and a group of background dancers. The show is narrated by Schitt's Creek star Dan Levy. Rolling Stone (rollingstone.com) describes the scene: "It's all so hilariously fake in a Saturday Night Live kind of way." There is a fake audience, and it takes place in a colorful, dollhouse-like building. All these factors contribute to the festive and whimsical energy of the series. Musgraves also performs some of her own holiday music, including her song "Christmas Makes Me Cry." The end of the performance is a heartwarming, yet wild, melee, full of Rockettes, celebrities, and music. Her grandmother shows up and delivers the tree topper, which leads to a festive celebration with Musgraves and the entire cast. This Christmas special is sure to put the viewer in the holiday spirit.
Additionally, Beyoncé started the holiday gift buying season early when she dropped her new holiday collection on Wednesday, Nov. 27. This collection has fans excited and raving, ready to buy all the merchandise for themselves, and maybe even for their loved ones as well. The collection includes twelve items, and these holiday products encompass everything from sweatshirts with holiday puns, such as "HOLIDAYONCE," to Beyoncé ornaments and wrapping paper. The collection is 90s inspired, so all items have a connection to the 90s in some way. The press release describes the products as, "over-the-top fab" and explains that all of the products are "inspired by the art of dressing up for the holidays to celebrate with family in the living and dining room." The "Beyhive" is surely excited about this new holiday collection dropped by their "Queen Bey."
As per usual, this holiday season, many new holiday movies are being released. One popular new holiday movie is The Knight Before Christmas, which was released on Netflix on Thursday, Nov. 21. The movies depict the crazy journey of a medieval knight who is teleported to the modern-day during Christmas time. Vanessa Hudgens stars as the woman with whom the knight falls in love, and the character of the knight is played by Josh Whitehouse. Another addition to this year's holiday watch-list is the movie Noelle, which was produced on Disney+ and released in theaters on Tuesday, Nov. 12. The movie takes viewers on the journey of Santa Claus' daughter, Noelle, played by the talented Anna Kendrick, whose brother is next in line to be Santa Claus, yet is less fit for the job than Noelle. This touching movie will certainly put viewers in the holiday spirit. Sophomore Juliet Stock summarizes her feelings while watching the movie: "It was a good and thrilling movie, and some parts of it made me emotional. Overall, it is a perfect movie for kids and adults this holiday season." Another movie that everyone should make sure to watch this holiday season is the sequel to the famous movie Frozen, Frozen II. The movie portrays the Snow Queen, Elsa, played by Idina Menzel, and her sister, Anna, played by Kristen Bell, as they go on a quest to save their kingdom from an everlasting winter. The movie includes spectacular musical numbers, comical anecdotes from the jocular snowman, Olaf, played by Josh Gad, and other whimsical elements that are sure to enlighten the viewer with the holiday spirit.
Whether you want to buy a gift, watch a musical series, or go see a movie with your family, you will surely be satisfied with the holiday entertainment this year!
About the Writer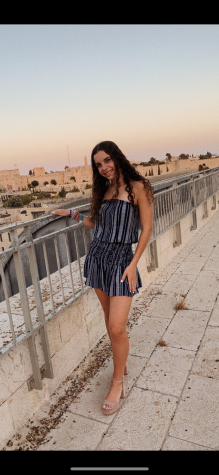 Emma Ward, Editor
I am Emma Ward, and I am an editor for Horizon. I enjoy playing tennis, working out, and hanging out with my family and friends in my free time. I enjoy...