SCOPE Club Holds Successful SaVino's Fundraiser
The SCOPE (Summer Camp Opportunities Provide Education) club collaborated with SaVino's Pizzeria to give back 10% of the lunch and dinner profits to kids with special needs on Friday, Oct. 4, from 11 A.M-1 P.M. and 7 P.M.-9 P.M. The funds are going to help send underprivileged kids with special needs to sleepaway camp. The fundraiser was held by the SCOPE club's presidents, Emma Ward and Sophie Ward, along with other members of the club.
"I became involved when a representative came to my camp and spoke about the goals of SCOPE. Since I am someone who loves to help others and loves camp and everything it has to offer, I wanted to take part in SCOPE to raise money to give these underprivileged children the gift of camp. The SaVino's fundraiser was something my sister and I thought of as a good way to get the community involved in raising money for SCOPE since many people from Lynbrook High School and the Lynbrook community go there. Since our club raises money to send underprivileged children with special needs to camp specifically, all the money we raised will be used to send these underprivileged children with special needs to camp. I am so happy with how this fundraiser turned out, and I cannot wait for many more in the future!" exclaimed Emma Ward. She and her sister, Sophie Ward, started this club in Mar. 2019, and they have been working to fundraise enough to send more underprivileged children to camp since.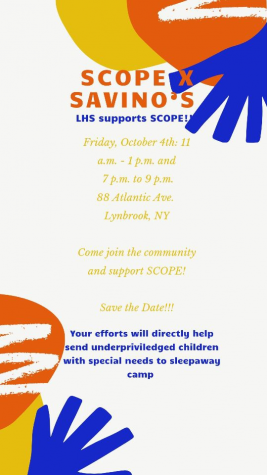 During the fundraiser, the club made over $300 from a percentage of sales, along with an additional donation by SaVino's proprietor Julian Frank. "I am so proud of us for earning $300. It made me so happy to see all the teachers, students, and community take part in something that means so much to me and that changes the lives of children," stated Sophie Ward. Students and members were encouraged to eat at the establishment. Some members went with their families during dinner to give back to the community. "It is an amazing club that helps underprivileged children go to camp and learn. It allows kids to connect with fellow students," stated Martin Lopez, a member of SCOPE. "The summer camp teaches life skills that encourage children to reach their potential," states SCOPE USA's website (scopeusa.org).
The organization was developed as a solution when nonprofit camps were struggling to get campers and when funding was low. Doug Pierce and Jay Jacobs founded the club in 1991, and their purpose was to provide summer camp opportunities to all kids, no matter their economic background. The organization has now funded over 25,000 camperships for kids.
About the Contributors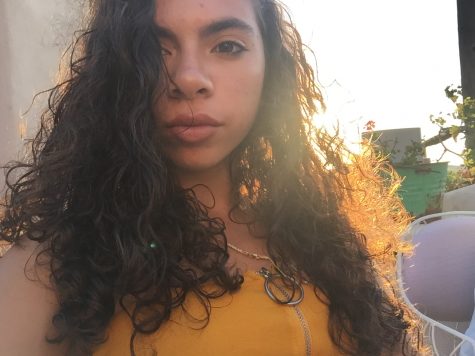 Amintta Ragavanis, Editor
I am a member of the Class of 2022 at LHS. I love to draw and paint. I look forward to contributing and writing articles for Horizon.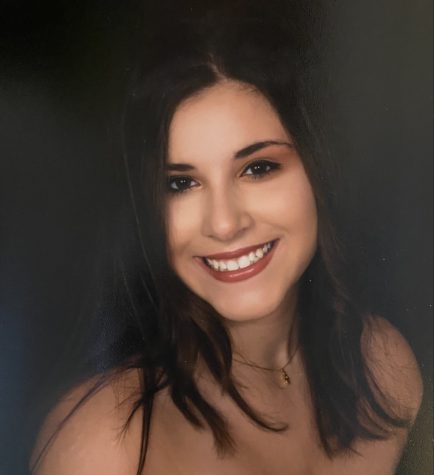 Tess Rechtweg, Photography/Graphics
Hi! My name is Tess Rechtweg. I love photography and film, and I hope to pursue this in the future.