Fall Sports Preview
School is back in session, meaning that fall sports are now in season. The first season of school sports is under way, and teams are buzzing with excitement as their seasons get started.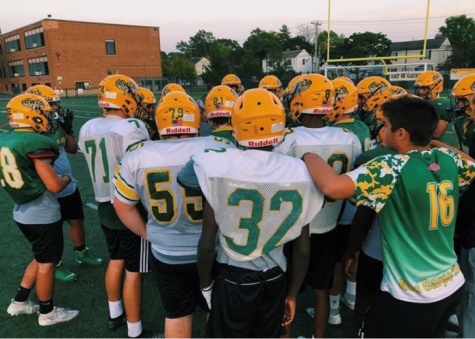 Being defending conference champions, the girls' tennis team is back and more confident than ever. The team won its first match against Calhoun 5-2. Coach Shari Bowes is very optimistic for this season: "Starting the 2019 tennis season with experienced veteran tennis players, I am more than confident that we will finish at the top of our conference this year. We are a deep, young team with a lot to offer both in tennis skills and athleticism."
The girls' varsity soccer team, led by captains Ariana Valerio, Kayla Schwizer, and Olivia Vuotto, is eager to get its season started. Vuotto, a sophomore, thinks that "[the team] will do much better than last season." She is hopeful because "everyone has been giving it their all to make this team the best possible." The team has a close bond and is having fun while working hard.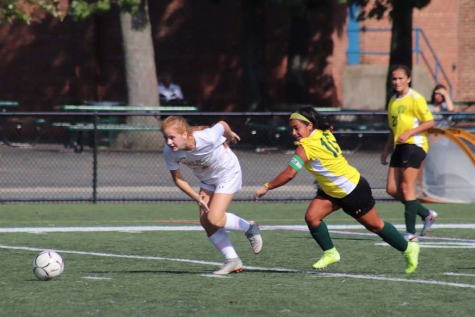 Coming off an amazing season, the girls' volleyball team is optimistic and looking forward to another successful season. The team already have wins against Hewlett (3-0) and Manhasset (3-0). Junior Isabelle Gaudet is excited for this season and feels like the team will do well because "[the team] made it to the county finals last year and lost none of our starting players. All of the other teams (Wantagh, Manhasset, Mineola, and Southside) lost the majority of their starters." She also stated that "The team has a lot of chemistry and loves constantly being the underdog so we can surprise the other team and win." These three teams are filled with a lot of talent and are all ready to dominate this fall.
The football team is led by a large group of seniors who feel they are ready for another big season. After a few wins in the playoffs last year, this group is determined to replicate some of last year's success. The defense is sound with Army commit Dominic Barbuto leading the charge. The offense is quarterbacked by Cameron Fabel. The team runs a three-headed attack from the running back spot. Mekhi Lewis, Danny Dalrymple, and Ethan Hoyte share the bulk of the carries. With this much senior talent, it's difficult to envision the Owls not making a deep run this season.
The varsity boys' soccer team is also ready for a big run this season. This is another group with a lot of seniors in the starting lineup. The team's top goal scorer is Alex Schachinger, who will be heading to Molloy College to play soccer next fall. He is backed by a fantastic supporting cast that includes seniors Marco Vinceslao and Greg DeJoseph and junior Thomas DeMenezes. First year goalie and senior Johnny Donnarumma is looking to be a helpful newcomer and provide the team with a great last defense.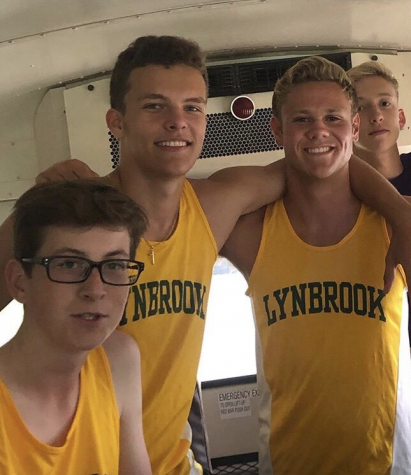 The boys' varsity cross country team is led by a large group of seniors who are hoping that experience leads to wins this season. They started off 4-2, and they are poised to continue going strong. With seniors Sean Curley, Conall Maloney, Josh Blankstein, and David Schaffer leading the team, the team expects to have a fantastic season.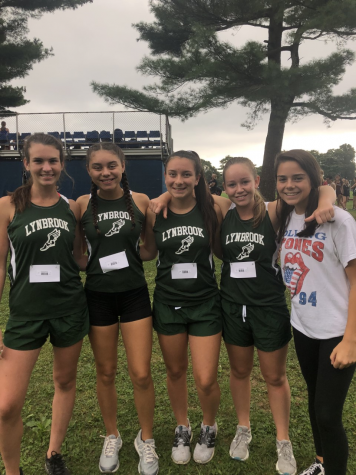 The girls' varsity cross country team is also looking to have a great season. They are led by senior Caitlin Buchala, who is one of the best runners in the county. They have started this season off very strong, and with seniors Alex Sylvia, Jane Hoeflinger, and Elizabeth Murphy also running very well so far, the team will look to continue this hot start all the way into the Brown Invitational at the end of the season.
Lastly, the varsity girls' swim team is the final team for this fall season. The team has a lot of experience, and they are hoping that it translates to success this season. Seniors Emma Anderson and Sam Caceres are hoping to translate the success of great seasons in the past three years into more wins this season. With a strong group of seniors and juniors backed by a very good group of underclassmen, the varsity swim team is destined for great things.
About the Contributors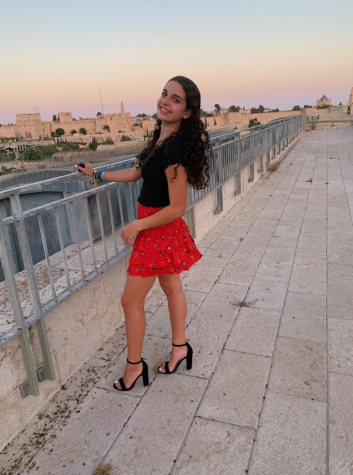 Sophie Ward, Editor
I am Sophie Ward, and I am a News editor for Horizon. I am a member of the Class of 2022. I love playing tennis and lacrosse. I also enjoy spending time...