Fashion Trends for Spring and Summer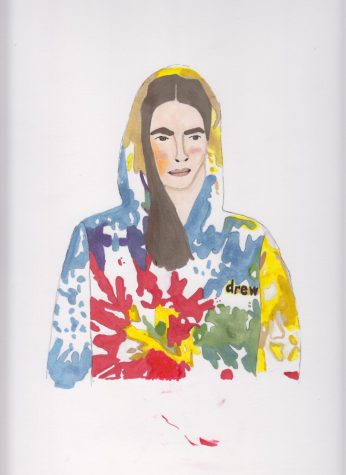 As the weather is finally becoming warmer and warmer, we get to make the switch to our summer wardrobe. Exciting new styles seem to surge in popularity throughout the year, especially ones specific to the spring/summer season.
First, bright and vibrant colors are going to be all the craze this spring and summer. Mimicking the flowers and the overall colorful season, these shades are perfect for this time of year. In nearly every spring/summer 2019 runaway show, bright hues of pink, blue, and green are seen. Washed out tie dye is also a great version of this trend. This pattern can be seen in many new releases of clothing, like Justin Bieber's new line Drew House. Tie dye hoodies and t-shirts were staples of the latest release. At Milan fashion week, high end brands like Dior, Stella McCartney, and Prada showcased their tie dye masterpieces as well. So remember, for this coming season, do not be afraid to wear bright colors.
Everyone knows that hats are the perfect accessory, especially in the spring and summer. Straw hats are a classic addition to many summer outfits, yet they are making a comeback as statement pieces. These unconventional hats had their debut this year at Paris Fashion Week. On the Chanel runway, in their latest spring/summer show, a model can be seen wearing an unusual looking straw hat with two visors on either end. The varieties do not stop there. At the Delpozo show, a model featured an oversized bow shape hat made of straw. Now that is making a statement. Instead of wearing a traditional straw hat, opt for a more distinctive version this summer.
A more unique trend that has been gaining popularity in 2019 is utility style clothing. This popular streetwear style mimics functional, industrial, and almost army-like clothing. This trend can be seen featured on runways and in streetwear. Gigi Hadid rocked this design at the latest Fendi show, wearing tan combat pants, an industrial belt, and a shoulder bag. High-end designers like Louis Vuitton, Off-White, Balmain, Dior, and Isabel Marant featured this trend on their runaways and new collections. Off-White made the perfect utility belt bag, with two pockets along its signature caution tape strap. Fashionable cargo pants can be bought from countless brands like Zara and Topshop. This new way of dressing is surely going to be popular this summer.
Lynbrook sophomore Madison Crofts shared her take on these trends, saying, "My favorite trend is vibrant colors because they look good with a tan." Sophomore Greta Kiefer shared, "I like the utility style a lot. I have seen it gain popularity, and many people pull off the look. I look forward to buying something that fits the trend." The beginning of this time of year is always exciting and joyful, while also being a time for new trends to be born.