Fighting with My Family: Movie Review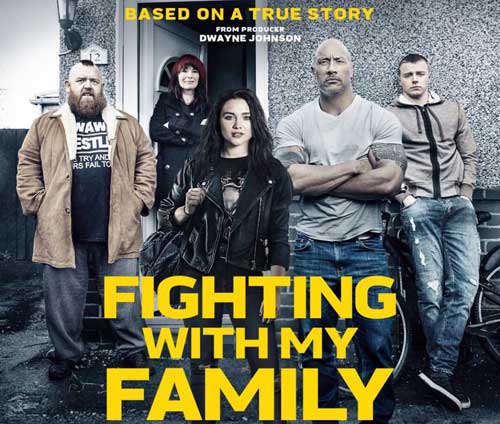 Fighting with My Family shows the immense passion, desire, and determination of a young British girl from Norwich, England. Saraya-Jade Bevis, better known as World Wrestling Entertainment (WWE) superstar Paige, began her wrestling career doing just as the movie title suggests: fighting with her family. Ever since Bevis was a young girl, her dream was to become a WWE champion. Surprisingly enough, the little goth girl from the slums of England did just that. At just 26, Bevis already has a biopic made about her early life and career. This movie demonstrates a true story almost exactly as it occurred, according to Bevis herself.
Paige (played by Florence Pugh) began her wrestling journey at the age of 13. She grew up in a family of wrestlers that pushed her to follow in their footsteps. The movie demonstrates her humble beginnings. The young Brit wrestled for a small independent promotion ran by her family under the ring name "Britani." She was the star of the company, wrestling against all competitors, including her own mother. After years of training nonstop, Paige, along with her older brother Zak (portrayed by Jack Lowden), was eventually offered a tryout for the biggest wrestling promotion in the world, WWE. Hutch Morgan, a fictional character portrayed by Vince Vaughn, made the call confirming their invitation: "My name is Hutch Morgan; I'm calling from WWE. We'd like both of you to come try out for us." Although the two stood out above all others at the tryout, only Paige was offered the opportunity to sign with the WWE's developmental brand, for "the next generation," NXT.
The story continues with a heart-wrenching demonstration of Paige's rise to the top after finally achieving her lifelong dream of being signed by the WWE. The start of her journey did not come easy. She struggled to fit in with the typical WWE "Divas." She was not blonde or tall, and she had no interest in flaunting her assets. She was there to wrestle, which created conflict with the other developmental female talents because they could not keep up with her in the ring. Paige struggled to find her place and wanted to quit and go home. In a desperate attempt to get on the good side of her coaches, she used self-tanner and dyed her hair blonde to try to fit in. Her new look did not go unnoticed and was not embraced by the coaches.
After a grueling and self-deprecating struggle, Paige, along with the other talents, was allowed to return home for a short break. While at home with her family, she saw the depression and anger that had built up in her brother Zak after being declined by the WWE. He turned away from wrestling and started getting into bar fights. He had lost himself and was starting to go down a scary path. After getting caught by his father in a fight, he passionately stated, "Do you know what it's like to want one thing in life, and then your own sister just takes it away from you?" After seeing the downfall of Zak, it was time for Paige to make a change for the better.
Paige returned to the WWE Performance Center on a mission to make a name for herself. No blonde hair, no fake tan, just her real, true self. She created a positive relationship with the fellow developmental wrestlers. The women worked on their wrestling skills and improved immensely. The four of them were determined to change the face of women's wrestling by putting on fantastic matches. They proved themselves at small NXT shows. They were starting to be looked at for their wrestling ability rather than their looks.
The four women attended WrestleMania, WWE's biggest show of the year, to watch what it is like to be on the main roster. Paige was completely starstruck, especially by the Divas Champion AJ Lee. It was later this night that Paige was told by Dwayne "The Rock" Johnson that she would be joining the WWE main roster. Not only was she being promoted, she would be fighting for the Divas Championship in her first match the following night. She and Johnson called her family in disbelief. Her family was overjoyed. The next night, Paige had her opportunity. All her family and friends gathered at her small home in Norwich, England, to watch her. Right before she was supposed to go out in front of thousands of people, she broke down. The confident goth wrestler who did not conform to anyone else was gone, and the timid little girl was back. There was no one she could turn to besides her brother Zak. She quickly called him in a panic. She said, "I have no idea who I'm supposed to be out there." Zak confirmed to his sister that she belonged and was insanely talented. Shortly after this call, Paige made her debut on Monday Night Raw. She went out and defeated Lee for the Divas Championship in her first night. This was a historic night for Paige, her family, and women's wrestling.
Overall, this movie was incredibly believable. The story of Paige is incredible. Her desire to become a successful wrestler is something anyone can apply to anything. No matter what someone's goal is, Paige shows that anything is attainable. Not only did she prove herself, she proved that women's wrestlers were more than just "eye-candy". The women's evolution continues today in WWE. Paige's extraordinary career was, unfortunately, cut short due to neck injuries. Although her time in WWE was halted, Paige made her mark in history.
About the Writer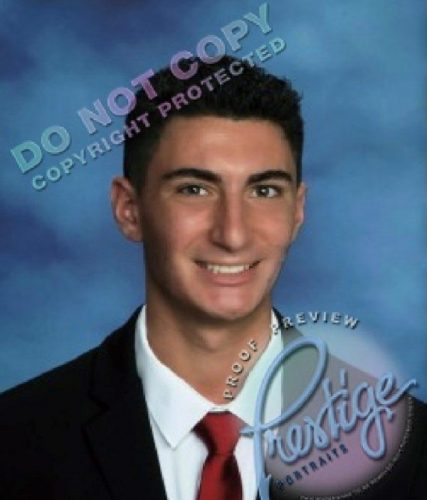 Joseph Giovinco, Editor
I am a member of the Class of 2021. I play football, lacrosse, and run track. I am in Key Club and student government.