Wealthy Parents and Corrupt Coaches Caught in Cheating Scandal, Shocking the Nation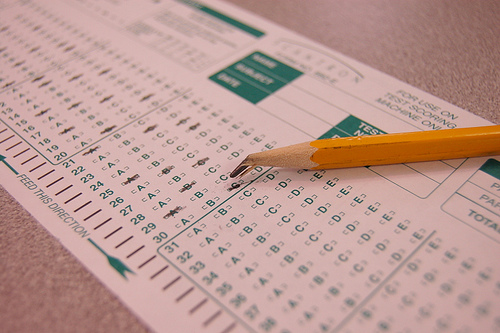 An estimated 50 parents, coaches, and college prep executives have been accused of carrying out the largest college admissions scam ever prosecuted. The investigation, now referred to as "Operation Varsity Blues," uncovered the involvement of two SAT/ACT administrators, nine well-respected coaches, one college administrator, one exam proctor, and 33 parents.
According to a federal indictment, those involved have allegedly paid college prep organizations to take the standardized test in place of their children, fake disabilities in order to receive extra time on the exam, or in some cases correct answers after submitting the test. Additionally, parents of the same organization are being accused of bribing college coaches to falsely classify their children as recruited athletes, many of whom having never even played these sports.
The scandal's ringleader, William "Rick" Singer, helped parents stage photos of their children playing sports and even Photoshopped students' faces onto stock photos of athletes to submit to college coaches at reputable schools. Singer would then share a portion of the profits with these coaches who would then admit the student with their limited recruiting slots, taking away that opportunity from able student-athletes. "College coaches make a lot of money as it is; it's crazy that they would sacrifice their entire career for a portion of the profits. It really shows how greedy people can be, on both sides of the issue," commented junior Lia Cohen.
Involved in the scandal are big-name celebrities such as Felicity Huffman (best known for her role as Lynette Scavo on the series Desperate Housewives) and Lori Loughlin (remembered as Aunt Becky from the '80s sitcom Full House).
Huffman is being charged with having paid $15,000 to a fake charity to permit her daughter to cheat on the SAT exam. Loughlin and her husband are accused of paying $500,000 in bribes in exchange for their daughters' admittance to the University of Southern California as members of the crew team, even though neither of the two had participated on crew in high school. Loughlin's daughter and YouTube sensation Olivia Jade has already lost her advertisement deal with Sephora in response to the allegations and will likely be expelled from her university.
According to authorities, many others of comparable status also participated in the scandal, some paying upwards of $6 million to assure their child's acceptance to highly competitive universities. Schools such as Yale, Stanford, Georgetown, UCLA, Wake Forest, the University of Texas, and the University of Southern California have already confirmed the unjust acceptance of these students and have begun taking action. It is suspected, however, that many other cases have so far gone unnoticed and will soon be uncovered.
The prestige and history of the integrity of these schools is perhaps the most shocking, as junior Anna Rath explains, "I think it's insane because these are institutions that wholeheartedly promote academic integrity, and what happened was the complete opposite."
Most surprising of all though is that some students involved had no knowledge of the scam. In many cases, the parents had decided to keep the bribes and the payoffs from their children, a fact disheartening and shocking to many: "I think it's sad because I feel like it sends a message to the children that who they are isn't good enough. And, that message is coming from their parents! All parents want to see their kids succeed; no parent wants to see them not get what they want, but some of the greatest lessons that people can learn is from disappointment," commented Physical Education Teacher Dorothy McCarthy.
Singer has decided to plead guilty and is reportedly cooperating with investigators.
About the Writer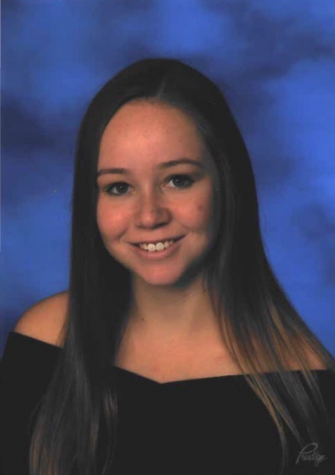 Jane Hoeflinger, Editor-in-Chief
I am a member of the Class of 2020. In my free time, I write articles for Horizon. I am the editor-in-chief for the print edition for 2019-2020.