Caitlin McElwee-Buchala Leads XC to a Strong Season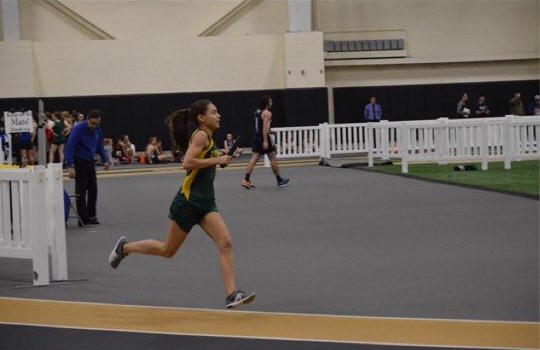 The Lady Owls of Lynbrook High School's cross country team wrapped up a successful season last October, finishing as the fifth best team in the county, an honor that has not been achieved by LHS since 1984. Juniors Caitlin McElwee-Buchala and Elizabeth Murphy led the team, with each runner managing to earn All-County spots. Buchala stood out especially, placing fourth in the county with a time of 20:23 in the 5k.
The team was also invited to run at Goddard Park, in Rhode Island, where college running teams such as Brown University compete. This long-lived tradition survived yet another year as coaches Pete McNally and Joseph Beyrer took 19 girls and 20 boys to compete at the prestigious event. Buchala shined here as well, running an impressive time of 19:42 in the 5k, ranking 14th out of over 150 varsity runners.
Buchala officially began her running career on the middle school cross country team in eighth grade and has stood out ever since. She has only continued to improve as a runner, earning All-County honors in both cross country and track and field her freshman, sophomore, and junior years. Buchala has time and time again proven how dedicated she is to the sport, constantly improving her times and competing at high-end events like Nike Cross Regionals, which she ran at on Nov. 24.
For Buchala, there is more to the sport than just running endless laps. Notwithstanding her record-breaking times and abundance of successes, she recognizes the memories and time spent with her teammates as the most memorable part of her running experience. "I enjoyed bonding with my teammates and making some new friends that I have become very close to. I want to thank my teammates for the support and for helping make new memories every season that I will cherish forever," said Buchala.
Coaches and teammates alike recognize Buchala's intense work ethic. "Caitlin is very hard-working and a great team captain who pushes the whole team to do their best. Most respectfully, she is a good friend to everyone. I'm glad to share the track with someone like her," mentioned sophomore teammate Jillian Swanson. "The girl is a machine. She does more in a single race than I've seen some people do in years," commented Beyrer.
Buchala has always been thankful that she has a knack for running, but her talent and work ethic have not been the sole driving forces behind her immense success. "I would like to thank my parents for the amazing support they have given me whether it was cheering me on at a meet or driving me to a meet that was over three hours away," commented Buchala. "I also would like to thank my teammates for supporting me, and my coach for giving me advice and bending over backwards whenever I needed." For Buchala, running is something that has defined her life thus far. "If it wasn't for running, I think I would be a completely different person. I guess you could say running is one of the best things that has ever happened to me. Running has helped shape me as a person. I'll always be appreciative for all it has done for me."
Buchala is currently training for her winter and spring track seasons as well as for next year's cross-country season, and she hopes to continue her career at the collegiate level. "I hope to make All-County for these upcoming seasons and would be ecstatic if I could make states [championships] as well," said Buchala. "The best thing I can hope for though is continuing my cross country/track career in college. That would be a dream come true." If her teammates and coaches are any indicator of her potential future success, big things may lay ahead for the Lady Owls' running sensation.
About the Contributor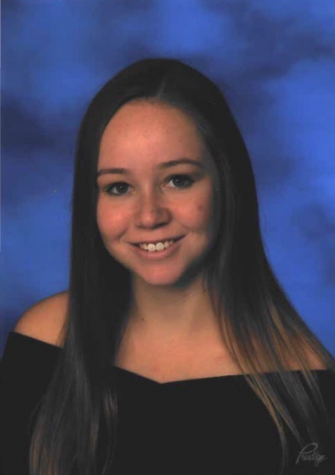 Jane Hoeflinger, Editor-in-Chief
I am a member of the Class of 2020. In my free time, I write articles for Horizon. I am the editor-in-chief for the print edition for 2019-2020.