Owls Are Ready to Fly
Hang on for a minute...we're trying to find some more stories you might like.
The 2018 high school football season is underway, and the Owls are off to a bit of a rocky, yet hopeful start. With the loss of a three-year varsity starter in senior quarterback Jack Fagan due to injury, there are many questions surrounding the potential of this year's team. Along with the injury of Fagan, the team lost many seniors last year, including Joey Castillo, Gerard D'Agostino, and Steven Hendrickson, who are all currently continuing their football careers at the collegiate level. The team is also very young and loaded with juniors. Some notable names in the junior class are two returning players, Dominick Barbuto and Kyle Serro. Lynbrook may have a young, inexperienced team, but they are ready to compete in a very talented Nassau County Conference III.
Despite looking shaky in weeks one and two, the Owls' offensive and defensive line cooperated to tally their first win on Saturday, September 22. Three-year varsity player senior Jimmy Murray was commented on the performance of the offensive line over the past three weeks: Murray said, "Ethan Marcus [junior] has been a huge help this season." Murray continued to say, "[Marcus] is blocking great and hopefully helping get some wins." Marcus recorded his first start in last Saturday's game, helping the Owls improve their record to 1-2.  Contrasting to the rest of the team, the offensive line is very experienced. The starting line features four seniors.  These seniors include Anthony Andrews, Jack Dorney, Jimmy Murray, and Henry Quilca. Dorney and Murray are returning for their third year, while Andrews and Quilca are returning for a second. The seniors have showed that they can work together as a cohesive unit throughout their years in Lynbrook's football program. Further, second-year junior Kyle Serro has had to adapt to getting reps on the offensive line. Serro, who made several appearances on special teams as a sophomore last year, was open to sharing his thoughts on his new job: "It's different and new, but I'm willing to work and continue to contribute wherever I'm needed." With a talented core of six lineman, the Owls are bound to have success. The line features a lot of powerful blockers; senior James Gillespie will have an easy job running the ball this year.
On the defensive side of the ball, the Owls feature a great combination of size and speed. Murray said that seniors Dan Ficarra and Griffin Kirby, along with junior Jasjeet Singh have been valuable assets to the line. Ficarra and Singh are more agile than most lineman and complement Kirby's power and strength. Ficarra and Kirby took a back seat to former seniors Gerard D'Agostino, Perry Minotakis, and Matt Renz last year but have shown great improvement throughout the season. Singh was an integral part of the JV defensive line last year. Singh had much success at the JV level and is continuing to be successful at the varsity level. Further, current senior Jordan Camillo, who was a contributor on the defensive line in the previous season, has continued to show why size truly does not make a difference in the game of football. Standing at only 5'7" and weighing in at 170 pounds, Camillo has been blowing up offensive backfields for the past two years. His speed gives him an edge when exploding out of his stance. To add, his work ethic is a huge asset to his game. With the combination of speed and strength on this year's defensive line, there is no way to plan for Lynbrook's attack.
At the offensive skill positions, Lynbrook is loaded with talent and leadership. To start, the receiving core, led by senior Mason Pontrelli, is a disciplined and determined group. Junior wide receiver Jack Rogers, who showed great promise as a two-year starter on JV, was eager to share details on this year's receivers, along with the new quarterback tandem. Rogers stated, "I feel we have a very talented receiving core. Senior Mason Pontrelli is a play maker. He is fast, agile, and goes up for every ball thrown his way. His talent seems to set the bar for the receiving core." Pontrelli's athleticism is a huge asset to this year's offense. Rogers added, "There aren't many high school receivers with the route running ability of [Pontrelli]." Rogers, along with senior Steven Cerbelli and sophomore Ethan Hoyte, has seen decent time at wide out in the team's first three games. Hoyte recorded three receptions for a total of 24 yards in the Owls' lone win against Valley Stream South on Saturday, September 22 (newsday.com). Newsday also reported that Hoyte recorded 9 carries for 117 yards and tallied his first touchdown of the season. To pair with Hoyte, seniors James Gillespie and Jonathan Cabral-Martin had seen the bulk of the carries for this year's Owls offense. Gillespie has earned 47 carries for a total of 316 yards and a single touchdown over the Owls' past three games, averaging an impressive 6.7 yards per carry, while Cabral-Martin has recorded 25 carries for 193 yards, averaging a whopping 7.7 yards per carry, as per Newsday. The talented trio adds up for 879 total yards on the season.
One hundred sixty-one of the yards coming from the trio of running backs are receiving yards coming from the passes of two senior quarterbacks. John DiBenedetto and Andrew Abrams have shared time at the quarterback position throughout the season. Newsday reports that DiBenedetto, who has gotten the majority of the snaps, has accounted for 193 yards in the air, as well as 56 on the ground. The dual threat quarterback has shown his resiliency after bouncing back from a two-interception game against Valley Stream North with a two-touchdown game against Conference III's number-one seed, Lawrence High School. Rogers mentioned, "I could not feel more confident when driving down the field with either [DiBenedetto] or [Abrams]. They are both very skilled and have a strong IQ for the game." The Owls show extreme confidence in their necessary replacements for the injured Fagan. The two have improved week by week and proven they are worthy of their current positions.
The Owls' desire to win is what will lead this team to a much-deserved playoff run. Rogers described the atmosphere at practice as "competitive" and "dialed in." Being such a young team, their discipline and determination are unexpected. Rogers said, "With the season underway, practice is extremely crucial."  Rogers continued, "Our goal is to win games, and we do that by becoming better at each practice."  The Owls have been improving week by week, and they finally have something to show for it after improving their record to 1-2.
As the season continues, the Owls' potential continues to grow. With such talent, the Owls are not a team to underestimate. With a budding confidence, the team is bound to continue its success. They are young, so it took a short while, but the team is coming together. With newly implemented players, such as Ethan Marcus, the roster continues to evolve. Lynbrook's dedication and team values should lead them to, hopefully, a deep run in the playoffs. Maybe, the underestimated Lynbrook Owls will develop into a Long Island Championship caliber team. It is time to watch the season unfold.

About the Contributors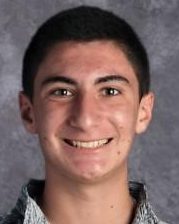 Joseph Giovinco, Editor
I am a member of the class of 2021. I play football, lacrosse, and run track. I am in Key Club and student government.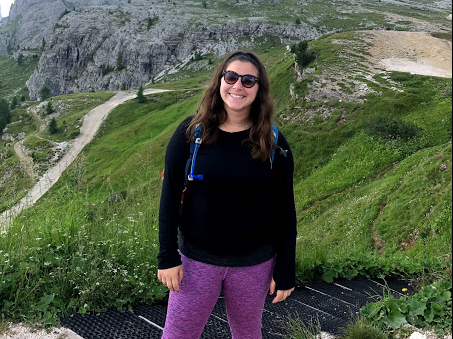 Tess Rechtweg, Photography/Graphics
Hi! My name is Tess Rechtweg. I love photography and film, and I hope to pursue this in the future.