A Tribute to Avicii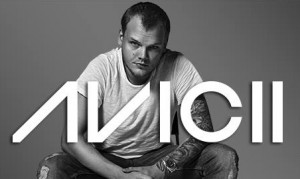 Hang on for a minute...we're trying to find some more stories you might like.
"So wake me up when it's all over, when I'm wiser and I'm older. All this time I was finding myself, and I didn't know I was lost" is among some of the famous lyrics sung by Tim "Avicii" Bergling. Looking at his past, Tim Bergling was born in Stockholm, Sweden, in 1989. His song "Seek Bromance," released in 2010, was his first big break in the music industry. From then on for the next ten years of his life, Avicii would live life on the road, touring and DJing at famous locations.
Unfortunately, the world was shocked to hear the news that this famed Swedish DJ, musician and producer passed away recently on April 20th, 2018. At only 28 years old, Tim had died in Muscat, Oman, with his cause of death still unreleased.
Even though he lived a life shorter than anticipated, Tim has left an unmistakable impact on the modern world. Some of Avicii's most notable songs include, "Wake Me Up," "Hey Brother," "Levels," "The Nights," "I Could Be the One," and countless other hits. According to the article, "Avicii's Biggest Hits on Billboard," Tim has over 1.7 billion song plays and has sold 11.6 million digital copies of his music with Billboard. On Spotify, he has managed to rake up 11 billion streams. This music service announced that Avicii's song "Wake Me Up" is the most streamed song on Spotify, with over 250 million downloads. With all these numbers not even including the amount of times his song was played on the radio, it is safe to say Avicii's music was listened to all throughout the world. Not only did he make popular music, Tim inspired the industry and the people apart of it. A statement released by Kygo Music said the following: "[Avicii] was my biggest inspiration and the reason why I started making electronic music…"
Along with Kygo, many other famed DJ's have come out saying Tim inspired their music and careers. These DJs can also agree that Avicii set a very high standard for the music industry. "You set the precedent for the rest of us producers and opened doors and set the trends…you were the gold standard," was said by Diplo. Avicii's first hit, "Seek Bromance" was one of the songs that started the now huge genre of electric music and opened the door to many musicians. I
On his death, freshman Madison Crofts said, "When I first heard about his death, I was shocked. I listen to his songs all the time. Avicii may not be here anymore, but his legacy will live on through his music." Another freshman, Greta Kiefer, stated, "It is crazy to think how much he inspired other producers and just the music industry, in general. I am sure a lot of the music we listen to now was thanks to him." Lastly, senior Azam Hussain expressed his opinion: "I think we should all be thankful for him for he started electronic music. I listen to this kind of music all the time and it is crazy to think that he started it all. Avicii's music will continue to inspire many."
As many are truly saddened by the death of Tim "Avicii" Bergling, it is important not to forget what he has accomplished in his lifetime and the millions that are inspired by his music daily. "One day you'll leave this world behind so live a life you will remember,"- The Nights by Avicii.