Aaron Dresher (LHS '08)
Horizon Editor-in-Chiefs: Where Are They Now?
We checked in to see what former Horizon editors-in-chief over the past 10 years remember most about their time at LHS and also on what they are up to now. Here is what Aaron Dresher (LHS '08) had to say:
Q: What's your favorite Horizon memory?
A: I really enjoyed spending time with the other members of the Horizon staff. I took journalism with Mrs. Sanders my senior year and also had two consecutive off periods, so I spent a lot of time in the Horizon office.
Q: Deadlines. Reaction?
A: Horizon deadlines are tough, but they will help prepare you for the future, especially in college and the real world.
Q: What college did you attend? What was your major?
A: University of Michigan – Ann Arbor / political science
Q: What are you doing now?
A: I am an Analyst at Moody's Investors Service, where I cover commercial mortgage-backed securities (CMBS).
Q: What do you remember most about LHS?
A: Not sure if they have this anymore, but when I was at LHS, we had a full lap pool on the 3 1/2 floor.
Q: If you could go back and talk to your high school self, what would you say?
A: Don't stress so much, enjoy the last time in your life where you don't have any real responsibilities.
About the Writer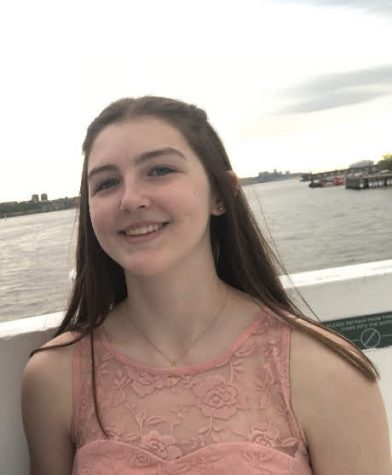 Emily Bergin, Online Editor-in-Chief
I am the editor-in-chief for Horizon.com and a member of the Class of 2021 at Lynbrook High School.  In my free time, I like to swim, run, and play music.