Chelsea Goldinger (LHS '10)
Horizon Editor-in-Chiefs: Where Are They Now?
We checked in to see what former Horizon editors-in-chief over the past 10 years remember most about their time at LHS and also on what they are up to now. Here is what Chelsea Goldinger (LHS '10) had to say:
Q: What's your favorite Horizon memory? 
A: I made some of my closest friends through Horizon. We spent countless late nights in the Horizon room munching on snacks and trying to make sure we were on top of deadlines. I also loved interviewing and assigning folks to new roles with the paper. Exciting young students and giving them an opportunity to shine was my first taste of management and mentorship, and it sticks with me today as a lesson learned on how to impact others.
Q: Deadlines. Reaction?
A: Learn them while you're young, write everything down, and don't make excuses.
Q: What college did you attend? What was your major?
A: University of Pennsylvania — I studied History and Africana Studies (the study of the African diaspora)
Q: What are you doing now?
A: I work in government and politics. I began my career working for Governor Andrew Cuomo's reelection campaign and was later appointed to join his Administration. Currently, I worked at New York State's top lobbying firm, Kasirer, where I work on city legislation on behalf of our clients, as well as manage the firm's associate and intern programs.
Q: What do you remember most about LHS?
A: My teachers. They were the first people in my life to tell me what I had to say was worth listening to, and they taught me to use my voice.
Q: If you could go back and talk to your high school self, what would you say?
A: That's an easy one. Stress less. I used to wake up at 4:00 a.m. every day to get a leg up on my work. It's great to set a positive habit young, but when you're 16, it's ok not to get a 100 on every exam! My 16-year-old self was obsessed with perfection. Dear 16-year-old Chelsea: close the textbook at 10:00pm and eat the second chocolate chip cookie instead.
About the Writer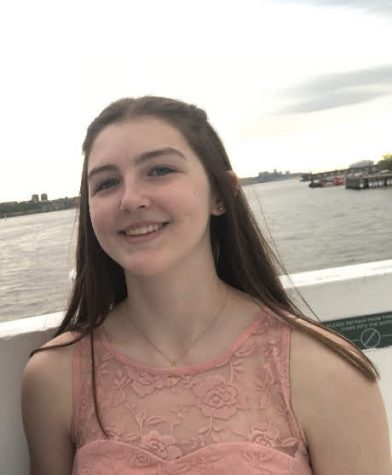 Emily Bergin, Online Editor-in-Chief
I am the editor-in-chief for Horizon.com and a member of the Class of 2021 at Lynbrook High School.  In my free time, I like to swim, run, and play music.