The "Unethics" of Book Banning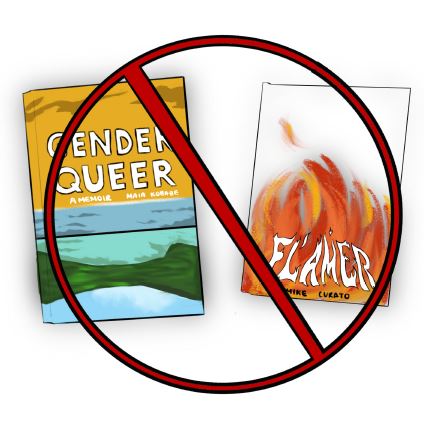 Book banning: the most controversial topic to grace education in recent years. Countless pieces of classic literature have been banned from school libraries across the United States in recent years due to their supposed "inappropriate content"; however, the banning of these books is unethical. 
While parents and school boards may think a certain topic is inappropriate for a child to read, these topics simply cannot go ignored. By censoring the availability of books discussing race, discrimination, gender, and sexuality, children are being taught that those topics are abnormal and unimportant. "Even if a book is problematic, there is still something to be learned from it. By banning books, the explicit lessons from those books and the implicit lessons learned from discussing the book are taken away from students," shared junior Nora Kane. 
A majority of book banning takes place on the elementary and middle school level where parents and school boards are more likely to believe that their young and impressionable children can be indoctrinated by words on a page. Most recently, parents in a local school district called for Save Me a Seat by Sarah Weeks and Gita Varadarajan to be censored. The young-adult fiction novel centers around two fifth-grade boys who both struggle with the school bully, but the conflict resolves when the two protagonists become friends. 
To most, this would not seem like that problematic of a book, so why would parents call for this to be banned for such a young age level? Is it because one of the protagonists, Ravi, is Indian? Or is it because the other protagonist, Joe, has a disability? "The books that are being banned are instigating the 'ignorance is bliss' mentality. [Parents and school boards] are targeting specifically books about rebellion and racial/gender/etc. inequalities," said senior Lola Sokolskiy. 
Lynbrook is currently safe from the dangers of book banning. In the LHS English curriculum, "the classics" guide the reading requirements: To Kill a Mockingbird, Of Mice and Men, Lord of the Flies, Animal Farm, and so on. As it stands for us, these books are here to stay. "At LHS, we have not had any titles questioned. This is mainly due to the age of our students," commented Library Media Specialist Maureen Bertolini. Bertolini also shared that the main factor for determining whether a book is worthy of being banned is if it contains extreme content. Is the concept of racism really that "extreme" to another school in the country that deems a book "ban-worthy?" 
Books offered in schools should promote a love for reading and learning, which is the core of Lynbrook's "Statement on Student Book Choice." Furthermore, the approved books are highly acclaimed: "Book titles that are available to students in classrooms and from the school library are recognized by literacy experts as academically and developmentally supportive, and include national winners of awards such as the Newbery, Printz, Coretta Scott King, and Alex prizes…" If one school recognizes the importance of offering books as a pathway to further knowledge, then so can the rest of the schools across the country. 
Schools include books in their English curriculum for the purpose of teaching lessons, lessons which students will walk away with for the rest of their lives. "Lord of the Flies, which has been banned and challenged in many schools across the world, was one of the most influential books I've ever read. The book inspires the reader to truly think about the intrinsic values of humans and how the environment which someone grows up in can affect them," Kane said. Sokolskiy feels similarly about another commonly banned book: "To Kill a Mockingbird is definitely a book that needs to be read by all." 
Teaching children that content of books should be censored teaches children that topics like racism, LGBTQ+ identities, and more have the right to be censored as well. The only way to create a more educated world for the future is by letting kids read.
About the Contributor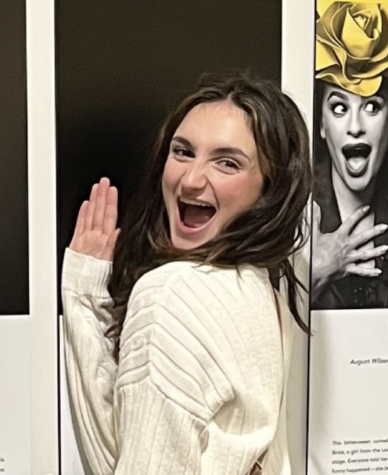 Gianna Longo, Managing Editor
Hey there! My name's Gianna, and I'm a member of the Class of 2025, along with many clubs here at LHS. In my spare time, you can find me on the stage,...