Athlete Spotlight: Jake Lunati
For senior and varsity lacrosse goalie Jake Lunati, his coaches and teammates claim that he always manages to save the day. After four years of dedication, he is ending his season ranked number one on Newsday's list of the most saves out of Nassau County high school goalies.
Lunati is a lifelong lover of the game. From playing on the Lynbrook Titans lacrosse team to a travel lacrosse team, Lunati has dedicated incredible amounts of time to the game. "I started playing for the town's PAL team: the Lynbrook Titans. Living on a dead-end street, I was always outside playing lacrosse with my dad and my little brother. I started playing travel lacrosse in about fourth grade for ICON. After about ninth grade, I joined a new team, South Shore Elite. Over the years, I made so many friends and built relationships with people who will last a lifetime," he explained. 
He has had many supporters throughout his journey but concluded that his father and his brother have been his biggest supporters. He explained that his love for the game grew because of his father, who was his first coach. "My dad played goalie in college, and I wear #31 because of him. He was my first-ever coach, and I would never be the player that I am today without him," Lunati remarked. 
As for inspiring the younger generation of lacrosse players, Lunati said, "Have fun and enjoy it because it goes by very fast." He is sentimental about leaving Lynbrook lacrosse behind and urges players to take advantage of the time they have left playing sports. "I've been on varsity since my freshman year, but it seemed like it was just yesterday. Take advantage of the time you have playing with friends that you've had since you started playing. Also, being a good role model for the younger players was always a goal of mine as a captain and a varsity goalie," Lunati remarked. 
After playing in Lynbrook his entire life, Lunati will soon be embarking on a new journey with his commitment to Rensselaer Polytechnic Institute, where he will further his academic and lacrosse career. "It has always been a goal of mine to play college lacrosse since the start of high school. I'm super excited for the next step considering the amazing athletics and academic programs that RPI has to offer," he shared. Currently, Lunati is working to carry on his father's legacy. His main goal is to be a role model for his little brother and to keep Lynbrook lacrosse strong. "I see a lot of myself in my younger brother, and I am trying to be a good role model for him. He is continuing the legacy and is currently playing goalie for the middle school team and wearing #31 right now," he said.
According to his coaches and teammates, Lunati showcased his leadership skills on and off the field with his character and determination. They can attest that Lunati has made all players, especially the underclassmen, feel welcome on the team. Varsity attackman and sophomore Bennet Votano shared, "Jake is just such an important part of our team in all ways. He is an outstanding goalie and is leading the county in saves. Also, everyone on the team looks up to him, not just because he is an amazing player, but he's also an amazing person. Because of all these reasons, he is the most important leader on the team. He is the reason we are where we are in the season." Varsity lacrosse player and  sophomore Chris Paladino agreed:, " [Lunati is] a great explainer. When I don't know what I'm supposed to do, I know I can ask him to tell me what to do and the correct way to do it. He's able to control and let everyone know what they should do." 
As Lunati is preparing to leave Lynbrook behind, his current team feels sentimental about seeing him go. Since his introduction to the team in freshman year, he has grown not only as a person, but also in character. "[Lunati] has always been a very mature athlete, and a talented one, but I have really seen him grow as a leader. As a senior, I have seen him go from being a very good goalie to an outstanding goalie. He is more vocal and assertive and has the respect of all of his teammates," said William Luzzi, varsity lacrosse head coach. 
About the Contributors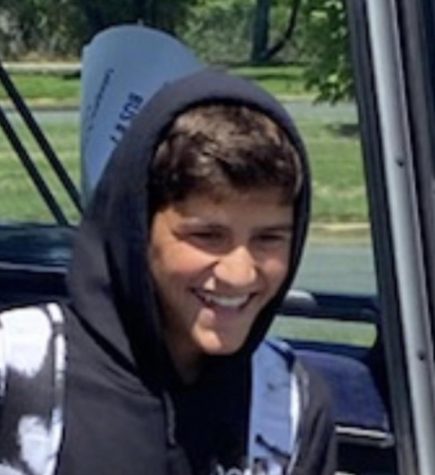 Justin Haberman, Editor
My name is Justin Haberman, and I am a member of the Class of 2025. I am an athlete, and I love to write and talk about sports. I am excited to be a part...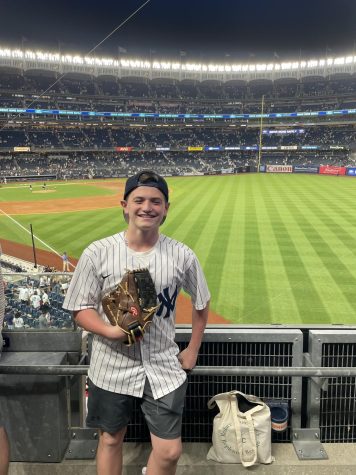 Sean Strohofer, Managing Editor
My name is Sean, and I am a member of the Class of 2025. I have a deep desire for sports and writing, so you might see me at sports events around town!