Athlete Spotlight: Brian Mansfield
With his senior baseball season underway, varsity player Brian Mansfield is showing no signs of slowing down. The utility player is admired by his coaches and teammates for his dedication and incredible improvement shown over the years.
Mansfield is a lifelong lover of the game. "I started playing T-ball when I was old enough to walk," he said. "It's kind of always been my sport." From T-ball to travel, Mansfield has dedicated so much to the game, and he plays year-round. "[Outside of Lynbrook's team], I play summer travel ball, I play fall league, and I run in a winter program," he explained.
Mansfield enjoys all aspects of the game. As of April 17, he has the most hits on the team, and he also pitches and plays the field. "I've yet to have a hitless game this season. I got a home run and a triple, and some singles," he said. Pitching is his favorite, though. "I feel it gives me more control over the game. Ever since I switched from T-ball, I've been on the mound."
Varsity baseball head coach Jon Zaccaro noted the amazing improvement in Mansfield since his freshman year. "He came to us his freshman year very short, very skinny…we didn't know what to expect from him. By the end of that year and coming into his sophomore year, he started to exhibit some more skills," he said. "But then, he really skyrocketed thanks to playing a lot over the summer, which is a big thing for baseball. He came back to us a new player with a lot of new skills," he explained.
Zaccaro commended Mansfield for becoming a leader on the team and for showing excellent work ethic and sportsmanship. "He leads by example. He plays with a focus and an intensity, and the younger kids on this team see that. This year, along with the other seniors on the team, he really is a leader." He continued, "He is excellent in games and practices and has really grown as a player."
Mansfield's teammate and senior varsity player Nathan Santoli concurred: "He is a great leader. He makes those around him better and always works hard at practice." Santoli feels Mansfield is a valuable asset to the team and continued, "He's a good competitor, he's excellent at defense, he hits well, and he's our starting pitcher. He really does a lot for our team."
Mansfield has made many memories and formed deep friendships with his teammates in his years playing for Lynbrook. "My favorite memories are doing team lifts, getting dinner with my teammates, and hanging out with them during the offseason. Just being with the team," he said. He noted his mom and teammates as his biggest supporters: "She's at every game. And the team all supports each other as much as they support themselves; that's why I think we're going to be really successful this year."
When asked if he had any advice for younger players, Mansfield said, "Stick with it. Baseball is a game of failure, and the more you put into it, the more you get out of it." He also had the opportunity to work with younger players recently. "I coached a T-ball team last year; they were five and six [years old]. My team was good, but it was hard to keep them controlled at times," he explained.
Though his time playing for Lynbrook is coming to an end, Mansfield's baseball career is far from over. He announced his commitment to play for Western Connecticut State University in Danbury, Connecticut, in October of 2022. "I'm excited to play at WestConn," he said, having already visited several times to meet his future coaches and teammates. "I'll be a utility player there, so I'm not tied to one position."
About the Contributors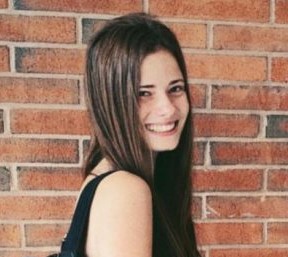 Abbey McManus, Print Editor-in-Chief
I am a member of the Class of 2023 and one of the editors-in-chief for the print edition of Horizon. Outside of Horizon, I enjoy running and spending time...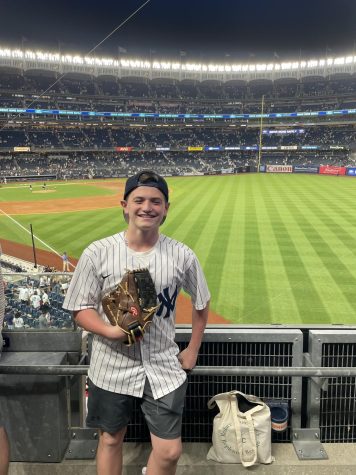 Sean Strohofer, Managing Editor
My name is Sean, and I am a member of the Class of 2025. I have a deep desire for sports and writing, so you might see me at sports events around town!