Oh, the Places We Went: Human Relations Day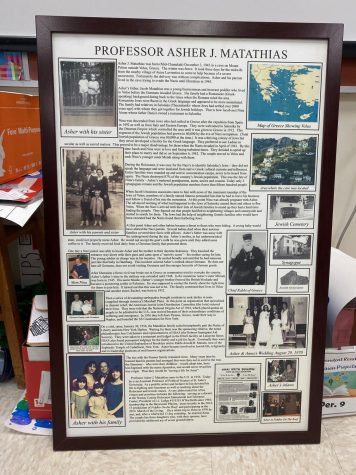 Twenty-one speakers from across the nation presented, either virtually or in-person, to students and staff for this year's Human Relations Day on Thursday, February 16. Each year, the Student Government Association (SGA), led by faculty advisors Mary Kirby and Brian Donaldson, puts together the day of presentations to bring the LHS community together and encourage a common theme. This year's theme was Dr. Seuss' "Oh, the Places You'll Go," and it aimed to inspire students and staff to learn from the varied experiences of the speakers for their future. 
SGA President Gabi Geller said of the day, "We do it because learning from other people's experiences in life can provide insight and lessons that can help us in the future. It's very inspiring to see the great things the speakers have accomplished when most of them are alumni."
Six of the speakers were accomplished LHS Alumni: Michael Smith, a television director; Karl Thuge, a chief firefighter; Jerry Ruoti, the director of trust and safety at Doordash; Patrick Mantel, an Emmy-winning documentarian; Jessica Karpov, a Grammy-nominated songwriter; and Michael Doneger, a producer and screenwriter. Others were representatives from charities such as the Feal Good foundation, dedicated to helping emergency workers; TriTalks, an organ donation foundation; and SCOPE, which helps send underprivileged children to summer camp. Members of the entertainment industry, such as Craig Carton of the Carton and Roberts program, Dean Blandino of the Fox Sports Network, Michael Knobloch of Universal, and Karen Berrios of the Food Network also presented. Two police officers – Jason Gaertner and Robert Meir – spoke about safety and public relations with law enforcement, and two artists – photographer David Bergman and poet Alan Felsenthal – shared their journey to success in creative industries. Congressman Anthony D'Esposito spoke about his career as a politician and police officer. While students from the Henry Viscardi School, a school for the physically disabled, spoke about what it is like to be a disabled teenager. Finally, Asher Matthias, a Holocaust survivor and advocate for Greek Jews, as well as three children of survivors from the Marion & Aaron Gural JCC, spoke about the Holocaust and combating anti-Semitism. 
Throughout the day, speakers were escorted by SGA members to help them navigate the school and set up their presentations. Senior Hannah Seideman helped representatives from the Viscardi School and said of the experience, "It was so great to meet them, spend the day with them, and hear their stories. They were very open about what their lives are like and how people should treat them just like any other teenagers." Senior Emilia Perri, who helped the JCC speakers, said, "They taught me how different every individual's experience was during the Holocaust and how each impacted them growing up as the child of a survivor." She continued, "It was really impactful, and every student and teacher in the room felt the same way.  I could see it on their faces as I looked around…I loved speaking with them and getting to know the caring, generous people that they are."
In addition to the presentations, which students viewed in their English, social studies, and elective classes, several students and staff members were hand-selected by SGA members to receive a Random Act of Kindness. Selected for their kindness and good character, the recipients were showered in confetti and given gift cards to local establishments. Geller explained, "We pick the people who are always doing the right thing yet don't get recognition. We hope that rewarding and recognizing these unsung heroes can encourage everyone to continue to do the right thing." The fun continued during lunch periods when SGA members ran Kahoot quizzes in the Dr. Seuss-themed cafeteria. 
About the Contributor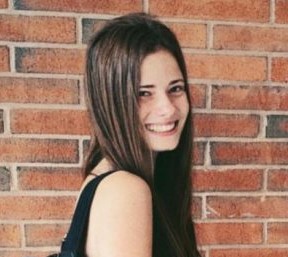 Abbey McManus, Print Editor-in-Chief
I am a member of the Class of 2023 and one of the editors-in-chief for the print edition of Horizon. Outside of Horizon, I enjoy running and spending time...