Whether the Weather Warrants a Snow Day
A busy-turned-peaceful morning for some, a normal-turned-stressful morning for others. A free day to spend relaxing and catching up for some, a day of added complexity and heavier burdens for others. A break that will ameliorate the tension in some lives while tightening the schedules of others. The suddenness of a snow day is a welcome surprise for those whose days become simpler, but for others, it is an interruption in their specific, carefully maintained schedules, forcing them to abruptly rethink their plans.
Students at LHS experience varying situations when a snow day is called, some of them consisting of both the pros and the cons of the weather. Sophomore Miranda Mangru commented, "I both like and dislike snow days. They are an exciting and surprising day-off, yet also a daunting experience. Yes, you get a small break, but then anxiety increases as [you worry] about the workload for when [you] return to school." Junior Kerry Cullen expressed, "I enjoy snow days! I get to sleep in, hang out with my dog, and catch up on work all in the same day." Alyssa Inserra, a senior, also expressed a love for snow days, but added, "The biggest challenge on snow days is shoveling; for the past two years, we've been hit hard with some heavy snow, so we've not only had to shovel out our driveway and walkways, we've had to drive over and help my grandma, who lives in Malverne, with her house." Mangru added, "Snow days pose many challenges for my family – specifically my parents. It becomes a [hassle] to commute to and from work. However, at least they don't have to worry about getting my siblings and I [to] and from school since we would be home."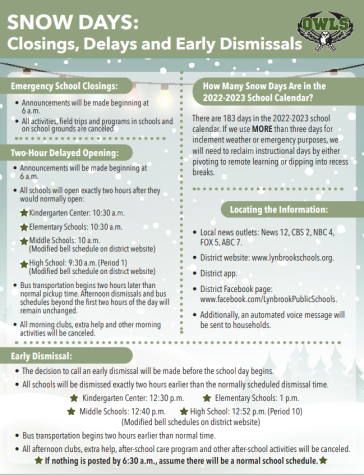 The official say in whether the weather warrants a snow day for a school district is held by the superintendent. Locally, superintendents of all school districts in a given area, or quadrant, of Long Island discuss the decision 24 hours in advance before each making a final call. Lynbrook is part of the Southwest quadrant, which includes towns such as East Rockaway, Hewlett, Oceanside, and Rockville Centre.
Lynbrook Superintendent Dr. Melissa Burak explained that when considering a snow day, the primary priority is student safety. The decision of a snow day is not taken lightly, she said, as instructional time is so valuable. She also said, "The timing of the storm is extremely important to us." If the bulk of a storm is predicted to occur during the time students arrive at school, extra consideration must be taken as to whether travel on roads will be safe for kids and parents.
Forecasts can change on a dime. Burak related that snow days are preferably announced the evening before so that parents can make childcare arrangements and schedule adjustments as needed. However, sudden weather changes complicate the decision, as forecasted conditions the night before could be completely different by the morning. Burak said that she and the other superintendents in the Southwest quadrant often convene at 5:00 a.m. on the morning of a potential snow day to finalize and confirm their decisions.
Superintendents' responsibilities on a snow day go beyond deliberating amongst each other. Burak described how she must also contact Lynbrook's facilities director to find out whether the school buildings can be cleared and made safe in time for the school day to start, as well as the bus company regarding the safety, or lack thereof, of bus transportation. All these phone calls are made prior to the final announcement, which, if deemed necessary, is provided via an automated call or email from Burak. Should this call be made, it will be done before 6:30 a.m. the morning of a snow day. However, Burak described another challenge in announcing a snow day: the robocall system does not send every message out at the same time. With around 5,000 connections to make, whether by phone call or email, an announcement can take up to one and a half hours to reach every household. While one home may receive the message before 6:00 a.m., Burak explained, another may not receive it until an hour and a half later.
In certain weather conditions, a delayed opening is called, rather than a snow day. As outlined in a flyer on the Lynbrook School District's website (LynbrookSchools.org), delayed openings will push back the start time of each school building by two hours; for example, the high school, starting a usual day at 7:30 a.m., would not begin until 9:30 a.m. if a delayed opening were implemented. In this case, class periods in the middle and high schools would be shortened; delayed opening bell schedules are also available on the district website. Morning activities and extra-help sessions would be cancelled, while afternoon activities would remain in session. Conditions warranting a delayed opening may include the presence of black ice that can take two hours to melt, leading to safer conditions later in the morning. As with full snow days, timing is also a major factor when considering a delayed opening.
The aforementioned flyer goes on to explain another possible procedure for inclement weather: early dismissals. Should an early dismissal be deemed necessary, an announcement will be made prior to the start of the school day. Opposite of a delayed opening, an early dismissal calls for schools to end their days two hours early than the usual dismissal time. This means that the school day at LHS would end at 12:52 p.m. rather than the usual 2:52 p.m. Bus schedules would also begin two hours earlier than normal, and no after-school activities would be held.
Also according to the flyer, the 2022-23 school calendar includes 183 days. With 180 school days required as a minimum per year by the federal government, this allows Lynbrook three days that can be canceled while still maintaining the regulated federal length. Should more than three snow days occur, school days will be added onto breaks. In previous years, the school calendar has included the Friday before Memorial Day weekend as a "weather contingency day," meaning that it would be a day off unless there were more than three snow days used. This weather contingency day is not included in the 2022-23 school calendar. Burak related that snow days past the allotted three will be made up as soon as possible, meaning that if a fourth snow day were called by January, one day over February break would become a school day, and if a fourth occurred after February break, one day from Spring break would become a school day. She said that the addition of school days onto religious breaks is avoided.
Some students may have wondered whether remote learning would be implemented on snow days, as it has been required in some districts outside of Lynbrook. Burak said that for those first three allotted snow days, Lynbrook will not use remote learning. "We're going to let kids be kids," she said. Certain difficulties are proposed when considering remote learning to replace snow days: for example, a very windy snowstorm may damage power lines and inhibit virtual lessons, while a fluffy powder would be less of a hindrance. Even so, the implementation of remote learning on snow days is "not being discussed right now," according to Burak.
Though snow days may be highly anticipated by some, they pose complicated challenges for others. Burak related how, while students may be enjoying a day off from school, she spends her time making phone calls with people such as the facilities director, trying to ensure that conditions will be safe enough for school to resume the next day. "Every year, I hope for a dry winter," she said. "A snow day is not a snow day for me."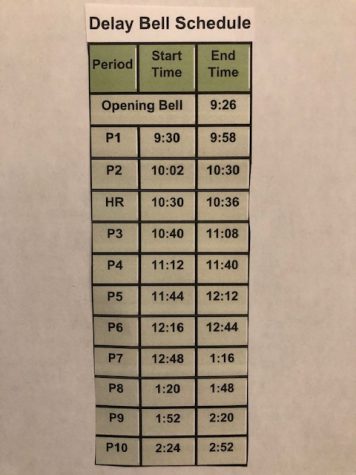 Luckily for those with hopes similar to Burak's, Long Island usually receives much less snow than other areas in New York. Stoycho Velkovsky, who currently teaches Living Environment as well as Marine Biology and who has also taught Earth Science in the past, explained that several factors are behind Long Island's relatively minimal snowfall. One cause is the large size of New York State. "We're on the southern edge of the state, so we're a little bit warmer than the northern edge," he said. Buffalo and Syracuse, Velkovsky continued, which are significantly farther north than Long Island, are some of the snowiest places in the country. He described how this can also be attributed to a phenomenon called "lake effect snow." "What happens there is that those lakes stay warm because water has a high specific heat… and when you get some cold wind blowing from north, from Canada, that blows over the lakes, it picks up moisture from the lakes, and then that moisture freezes because of the cold temperatures, and so you get a lot of snow right where that wind comes off the lakes. So, it's full of moisture from the lake [and] it's got cold temperatures, all the conditions you need for snow," he said. Velkovsky added that Long Island, being surrounded by the relatively warm ocean, remains slightly warmer than areas farther inland.
When asked how Long Island's snowfall in recent years has compared to earlier years, Velkovsky explained that the island's snowfall varies greatly from year to year. Due to a weather circumstance known as La Niña, he said, the Northeastern U.S. has received warmer temperatures and, therefore, less snowfall in recent years. Though, of course, it is difficult to accurately predict weather conditions so far in advance, Velkovsky expects similar conditions of slightly warmer temperatures and minimal snow this winter due to effects of La Niña.
The presence or lack of snow days for Lynbrook this winter will inevitably leave some disappointed and others relieved. Even if there are not enough flakes for a snow day, those who hope for snowy weather can fondly remember adventures from past years' blizzards. Inserra recalled, "I'd say the best memory of a snow day was when I was in fifth grade. We had gotten almost two feet of snow, and my sister and [I] decided to go sledding in our backyard. Even though we were unsuccessful, I just remember having a blast playing in the snow." Mangru related, "I have many fond memories from past snow days. It is always a pleasure to stay home and watch my favorite films with my brothers." Cullen added, "I always shovel my older neighbors' driveway and walkway with my brother and dad, and we have a good time. Also, highlights are hot chocolate and playing with my dog; she loves the snow!" Whether snow is in the forecast for the winter of 2023, all may share the common hope that community members and loved ones remain safe despite any intense weather.
About the Contributor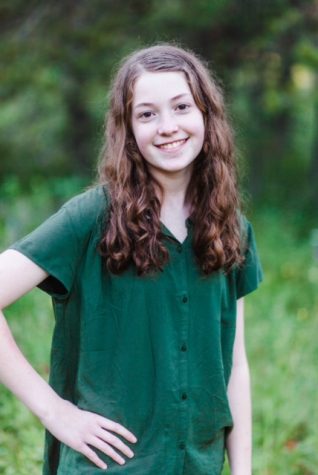 Madeleine Malinka, Managing Editor
Madeleine enjoys reading, writing, and being artistic and creative. She has one dog and 11 siblings. She is a member of the Class of 2024 and is excited...