Buffalo Bills Safety Damar Hamlin in Critical Condition After Cardiac Arrest on Field
Buffalo Bills safety Damar Hamlin, 24, suffered from cardiac arrest after making a tackle during Monday night's week 17 game against the Cincinnati Bengals. The Bills announced early Tuesday morning that he is currently sedated and in critical condition.
With just around six minutes left in the first quarter, Bills' safety Damar Hamlin tackled Bengals' receiver Tee Higgins. After Damar got up, he suddenly collapsed, and according to the ESPN broadcast, he went into cardiac arrest. Medical staff from both teams rushed to the field, administered CPR for approximately nine minutes, and restored his heart. He was then driven to the nearby University of Cincinnati Medical Center; his family in attendance at Monday night's game came down from the stands to be with him. Junior Parker Sloan said, "Once I saw him fall, I instantly thought of the Tua Tagovailoa injury. I soon realized it was far more concerning. Just seeing the players' reactions was extremely upsetting, and I couldn't imagine what his family and teammates were going through."
The entire Bills sideline surrounded Hamlin as he received medical attention. Multiple players were visibly distressed and comforting one another as athletic trainers cared for Damar. Many players were seen crying, and others turned away from cameras. As Hamlin was being taken off the field by the ambulance, the Bills sideline knelt together in a circle to pray for their teammate; the team then returned to the sideline. Instead of resuming play, Bengals head coach Zac Taylor walked across the field to Bills head coach Sean McDermott and met with the game officials. The decision was then made to temporarily suspend the game with the Bengals leading 7-3. As of today, the game is postponed but will not be played this week. Hamlin is sedated and remains in critical condition. Sophomore Gabe Lewner said, "I think [what happened to Hamlin] is very scary, and it could have an impact on the players who saw it live because they may get PTSD. Players from other teams and those watching from home may be worried about playing again because it could happen to them."
When Hamlin was a senior at the University of Pittsburgh, he wanted to give back to his hometown, McKees Rocks, Pennsylvania, which is located near Pittsburgh. As soon as he graduated college in December 2020, he set up a fundraiser for a community toy drive. On Monday night, after he collapsed, he instantly became one of the biggest stories in sports, and that is when thousands of people found his GoFundMe page for his toy drive. Damar's initial goal for this toy drive was to raise $2,500, but by 1:00pm on Jan. 3, more than $5 million had been donated; that number is still climbing. Junior Jack Haberman said this about Hamlin's toy drive: "I think it's excellent how much people want to donate to his toy drive, and I hope he will be able to one day see how much money he raised and know how much people care about him."
About the Contributor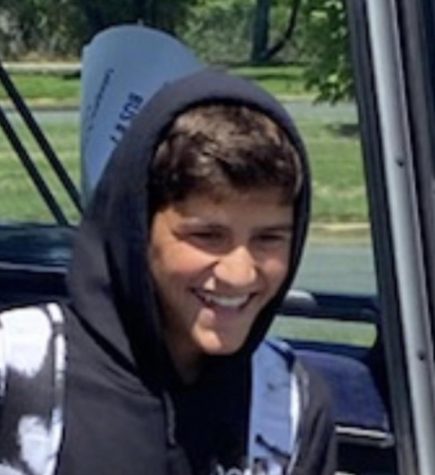 Justin Haberman, Editor
My name is Justin Haberman, and I am a member of the Class of 2025. I am an athlete, and I love to write and talk about sports. I am excited to be a part...