Editor-in-Chief, Signing Off
Dear Horizon,
When I walked into my first story meeting in September of my freshman year, I never could have imagined the path I would take to lead me where I am today. I was as anxious and excited as any freshman entering a room of smart, confident upperclassmen could be, and my cheeks flushed bright red at the thought of even raising my hand to speak. When I finally found the courage to pitch a story idea, the editors, who seconds ago looked as intimidating as a pack of wolves, immediately welcomed me into their world – and just like that, I was one of them. 
I became addicted to the nervous thrill of everything that encompassed the journalistic process. Every interview, every word typed, every Horizon meeting was a new experience that made my heart race. Nothing was more intoxicating than seeing my name printed in the paper for the very first time. There I was, officially a journalist. And it was only the beginning. 
At the end of my freshman year, I became an assistant editor and began to navigate my role in working with a team to achieve a common goal. Sophomore year, I was promoted to features section editor, and I loved all that came with my new responsibilities. I remember standing at the door on the morning of a new issue, handing out copies to passersby, and being overcome with pride that I was a part of making something so beautiful.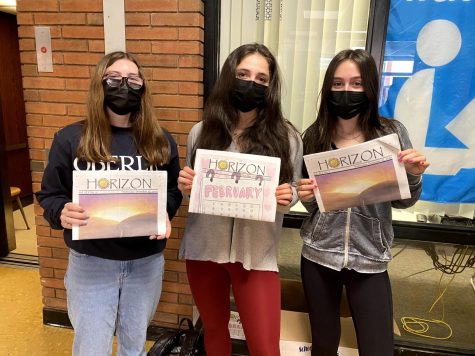 Then, the COVID-19 pandemic hit, and everything was shut down: no more school, no more Horizon. At one of our first meetings (virtual, of course) the following year, Mrs. Sanders asked me if I would like to be the print editor-in-chief. My heart stopped. Stunned, speechless, and ecstatic, I gave her a ginormous YES! The only issue was that half of LHS, including Mrs. Sanders, was still remote. We doubted it would be possible to produce five print editions, let alone one. Yet, I was determined that Horizon would overcome these obstacles and keep publishing printed newspapers. The pandemic had already taken so much from us, and we would not let it take this, too.
Miraculously, my amazing staff and I were able to accomplish our goal: we produced five full print editions in a year of unprecedented challenges! My favorite Horizon memory from all of high school was handing out the first edition that I completed as editor-in-chief. Because the school was still half virtual, I had to hand-count over 800 copies of the paper and deliver them personally to every English class in the school, all in one period before the final school bell rang. I ran through the halls like a mad woman, but it was worth every second of the sweat (thankfully, there was no time for blood or tears). In those moments, all of the hard work I poured into the paper was manifested into a manic sprint against the clock, and I had succeeded.
Now, as I come to the finish of my fourth year as a member of the Horizon family and my second year as editor-in-chief, I reflect back upon each of these experiences as the most formative of my high school career. In Horizon, I learned so many lessons that far exceeded the field of journalism. Yes, I learned how to write articles, interview subjects, complete layout, and perfect my grammar, but above this, I discovered myself. I found my true passions and was given the license to explore them freely. I had the opportunity to stumble my way through new responsibilities, and to find my footing, all on my own. I learned to speak to authority figures without fear and to advocate for myself to achieve my goals. I was taught to collaborate with other
s and lead a team, just as I was led by those who came before me. Through Horizon, I see how far I have come and justhow much I have grown. I can only imagine how far the skills I learned from this newspaper will take me into my future.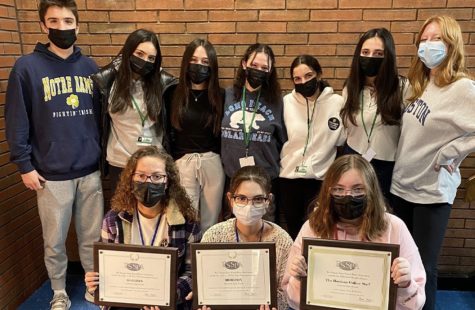 My journey from contributor to editor-in-chief was certainly no smooth ride. There were countless challenges, errors, mishaps, and sleepless nights along the way, but I would not trade any of it for the world. Horizon, I am going to miss you more than you know. I really need to figure out what my new personality will be, and what I will do with all my time, without you. Thank you for it all.
With infinite love and gratitude,
Julia
About the Contributor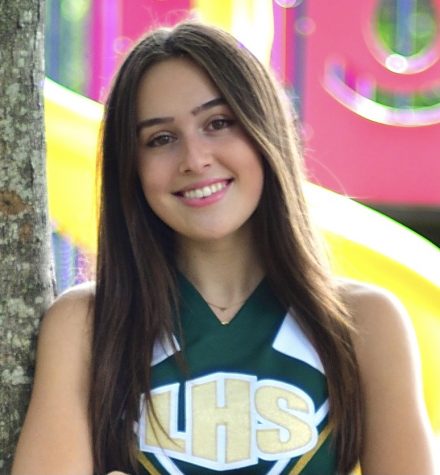 Julia Swerdin, Editor-in-Chief
I am the editor-in-chief of the Horizon newspaper and a member of the Class of 2022. I am also the captain of the LHS Speech, Debate, and Model Congress...