Artist Spotlight: Amintta Ragavanis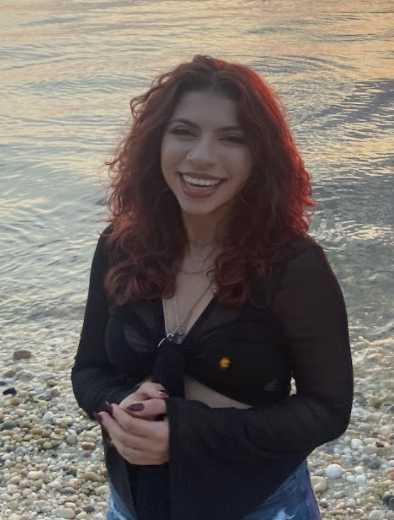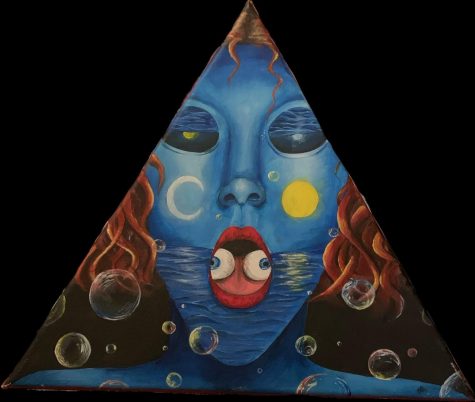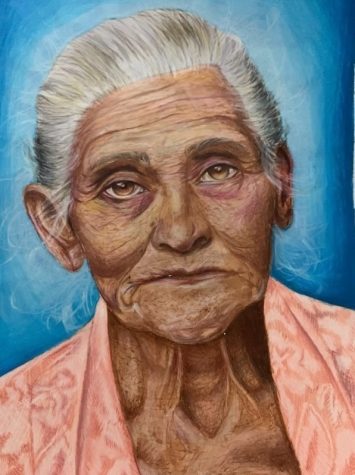 "If I am being truthful, I don't really know how I became an artist," said senior Amintta Ragavanis. "The arts kind of just chose me. You know that feeling when you learn that you have a talent for something, and you do not know how or why you got it? That's what it feels like for me." 
Ragavanis has always been attracted to creativity, and as she grew older, she began to craft elaborate drawings that reflected how she felt and saw things. Her preferred mediums are prismacolor markers and pencils because they help her evoke the most detail, especially when creating portraits. 
When Ragavanis was young, she would create her own cartoons and characters. As she grew older and reached her early teens, she began to strive for realism, and thus for the past few years has been creating detailed and realistic portraits, landscapes, and still lifes. 
One of Ragavanis' favorite artists is Salvador Dali; his surrealist environments and animal portraits entranced Ragavanis, and she remembers how her parents would read a book to her every night about him. His paintings were the first complex art that evoked emotion for her, and she knew she wanted to be an artist just like him. Ragavanis also experienced the works of surrealism through The Little Prince, a French novella turned film written by Antoine de Saint-Exupery about a little boy who is in love with a rose, and who searches from planet to planet to rejoin with it. The book made Ragavanis look at the world through a different lens. 
Music is also a large factor in Ragavanis' creations. "What I'm listening to while I'm drawing or painting dictates how the whole piece goes," she said. "I found that listening to alternative and heavy metal while drawing helps me speed up the process and gets me in the zone." During painting, she said, she listened to more calming and soulful music.
Ragavanis said her parents have been the most encouraging people throughout her artistic career, as they truly nursed her passion for art. "My parents enrolled me in multiple art classes and found that I loved it," Ragavanis said. "I was enrolled as young as six or seven and have continued with in and out of school art courses." 
Ragavanis' former art teacher, Carlos, has also been very influential on her work as an artist. "I remember when I was in middle school, he ended up moving me to high school-level classes since he thought I was as advanced as the other students were," Ragavanis said. "This act was truly unforgettable, as it gave me an opportunity to really showcase my talent." 
In addition to art, Ragavanis loves to write. "[English teacher Roseanne] Mitchell taught me how to evoke emotion, as well as illustrate my visions through words," she said. "Ms. Mitchell created a new form of art for me and has been one of the most influential teachers that I have ever had." 
Ragavanis said art teacher Vincent Lentiti has also been one of the most motivating mentors in her career. "He told me that I was a student who inspired and excited him, and he could not wait to see what I had created," Ragavanis said. "I owe all my success to him; without his encouraging words, I do not think I would be where I am today." 
"Amintta is an extremely creative artist who solves visual problems in some of the most intriguing ways that I have ever seen," Lentini said. "She is always trying to build her skills and improve her craft. Amintta is a bright, shining star here in the LHS Fine Arts department."
Though she does not plan on majoring in art in college, Ragavanis knows she wants to continue making art as a passion. "I want to create a name for myself and create pieces no one has ever seen or thought of," she said.