A New Day for New York City
The election results are in: Democrat Eric Adams, a retired NYPD captain and the current Brooklyn borough president, will be the next mayor of New York City. Adams will take office on Jan. 1 as NYC's 110th mayor, succeeding Democrat Bill de Blasio who held the role from 2013-2021. 
Curtis Sliwa, a Republican who began the "Guardian Angels" program, a non-profit organization designed to prevent crime, was Adams' opponent in the mayoral election. Due to the fact that Democrats outnumber Republicans seven-to-one in NYC, the race was not a very close one; Adams won by over 55% in all of the boroughs except for Staten Island. 
Issues on the table this election included the economic hardships caused by the coronavirus pandemic, vaccination mandates, COVID-19 restrictions, and labor shortages. Much of the race was also centered around how to combat the rampant crime and declining quality of life in NYC. Adams largely based his campaign on strengthening and reforming the NYPD. He has opposed pleas from other Democrats to defund the police: "We need the NYPD – we just need them to be better," Adams told NBC News (https://www.nbcnews.com/news/nbcblk/dinkins-adams-progressives-see-new-yorks-2nd-black-mayor-rcna4441) 
Along with Adams' pledge to reform the NYPD, he vows to fix the current crisis at the Rikers jail complex by reinforcing the plainclothes police department, which he said is "not anti-crime, but an anti-gun unit…[it's a group of] well-trained officers who are going to use their body cameras so that we can see their interactions. They're going to specifically zero in on gang and gun violence," he told The New York Times (https://www.nytimes.com/2021/11/03/nyregion/eric-adams-mayor-nyc.html) 
Adams is a more center-leaning Democrat than the former Mayor de Blasio. He promises to help the needs of working and middle-class voters of color. After being elected, he explained to CNN's John Berman, "I wanted people to know my story, being a dishwasher, having a learning disability, being arrested as a child, going to school at night, working in a mailroom. That was the story I wanted to send New Yorkers, and they felt me. And because of that, I'm now going to be the mayor of one of the greatest cities on the globe." Social studies teacher William Leighley said, "I hope [Adams] can reverse some of the negative trends we have seen lately." 
AP Government teacher John Cornicello commented on the election and its effect on life in NYC: "I absolutely think that the NYC mayor can achieve a great deal of success if he has the political support from both sides of the aisle."
Adams is now facing the challenge of appointing his top officials, including police commissioner and schools chancellor. NYC is also voting on its next city council speaker. According to The New York Times (https://www.nytimes.com/2021/11/03/nyregion/eric-adams-mayor-nyc.html), Adams said, "No matter who [the city council speaker] is, I'm going to work with them."
It is a new day in NYC as Eric Adams begins to prepare for his term as mayor. 
About the Contributor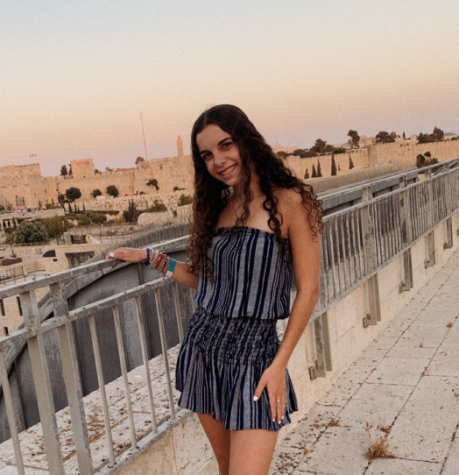 Emma Ward, Managing Editor
I am Emma Ward, and I am the News and Opinions online editor for Horizon. In my free time, I enjoy playing tennis, working out, and hanging out with my...