Adele Is Back!
The Princess of Pop has returned! The moment Adele fans have been waiting for has finally arrived with the release of her single, "Easy on Me," which is her first piece of music to come out in six years. Already, "Easy on Me," which was released on Oct. 14, has dethroned K-Pop boy band BTS for the record of Spotify's most-streamed song in a single day, according to Billboard. 
Since the release of her single, Adele has spoken on her Twitter account about the hardships she endured over the past three years, including the birth of her son and a difficult divorce; she wrote her upcoming album — coming out on Nov. 19 — while going through a period of "self-growth," she said. 
"I've learned a lot of blistering truths about myself along the way," Adele said in an interview. "I've shed many layers but also wrapped myself in new ones….I'd go as far as to say that I've never felt more peaceful in my life." Near the end of her message, the singer dubbed her newest album, 30, her "ride or die" album, chronologizing "the most turbulent period of my life," but adding, "I've painstakingly rebuilt my house and my heart since then, and this album narrates it. Home is where the heart is."
Adele's journey through the past three difficult years will be a central theme of 30, and this theme is evident in the lyrics and music video of "Easy on Me,"
"There ain't no gold in this river / That I've been washin' my hands in forever," Adele sings in the opening lines. "I know there is hope in these waters / But I can't bring myself to swim / When I am drowning in this silence / Baby, let me in." According to Buzzfeed News, her lyrics suggest that she tried her best to save her failing marriage, but she realized it was no use. It also implies that she has hope in finding happiness for the future. 
In the chorus of "Easy on Me," Adele sings, "Go easy on me, baby / I was still a child / Didn't get the chance to / Feel the world around me / I had no time to choose what I chose to do." It is speculated that these lyrics, sung during the music video while the singer drives down a country road after putting her house up for sale, is Adele admitting how she thought she settled down too young. By the time she was married and had a son, Adele had yet to realize what she wanted in life, which contributed to a broken marriage, as mentioned in her own words. 
In the second verse, Adele emphasizes how she changed herself for her husband and son. When asked earlier this month during an Instagram Live Q&A session about the inspiration behind 30, Adele put it bluntly: "Divorce, babe, divorce."
Sophomores Kerry Cullen and Francesca Palumbo and freshman Jillian Weston believe that these raw emotions will attract many listeners. Cullen feels that when musicians go through hard times, they channel their energy into music.
 "I think Adele's new album will be heartbreaking, but in the best way," Cullen said. "Her music will connect deeply to those who share the struggles and be loved by those who don't." 
Palumbo thinks this difficult period of Adele's life will come alive in her music. "I think this [Adele's hard times] will shine through her music by putting some of these emotions and feelings into her songs like she's always done, and just making amazing music as she has in the past years." 
Weston explained how well Adele expresses her emotions through music and that she likely will "betray her feelings in her music, so we can feel her pain." Weston added that when she sings Adele's songs, she uses all of her emotions to sing as loudly as she can. "Adele has a way of using her words to make you feel like you are in her world. I know she will portray her divorce in a way others can relate to," Weston said. 
As previously stated, 30 is slated to come out on Nov. 19. According to Harper's Bazaar, Adele has said the album will not feature collaborations with other artists. This keeps consistent with her previous albums. Harper's Bazaar also reports that there will be a TV special aired on Nov. 14, five days before 30 is set to release, where Adele plans to sit down with Oprah Winfrey to discuss her new album, the stories behind the songs, life after divorce, weight loss, and raising her son.
Cullen views the release of 30 as unexpected. "I don't think anyone has had a new Adele song on their minds this 2021, but it's appreciated after the events of the past and current year," she said, referencing tumultuous current events. Weston, however, is looking to the release of 30 with much anticipation. "I listen to her music practically every day," she said. "I even went around the whole school shouting 'Adele's new album is dropping!' Her break was well deserved, but I have missed her."
Palumbo, too, is excited for the release of 30. "I am a big fan of her music," she said. "Her songs are very emotional, but she does an amazing way of expressing it."
About the Contributors
Olivia Lanteri, Managing Editor/Website Content Manager
Hey you! Thanks for checking out my profile. I am a member of the Class of 2024 and a storyteller at heart. I love to spend time with my family and friends,...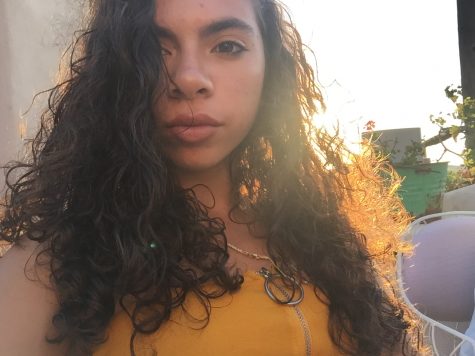 Amintta Ragavanis, Editor
I am a member of the Class of 2022 at LHS. I love to draw and paint. I look forward to contributing and writing articles for Horizon.