Seniors Back Full-Time: Other Classes to Follow
When schools reopened amidst the coronavirus pandemic in September of 2020, LHS students were given the option of attending school either fully remote or hybrid, which meant that they would be able to go in person every other day. Now, the district has implemented a plan to allow for a third option: going to school in person every day. This plan was discussed in depth at the Board of Education meeting on Feb. 10, eliciting both positive and negative responses from attendees.  
Subcommittees met to make plans for the middle schools and high school to bring students back full time. The LHS subcommittee was led by Principal Joseph Rainis and made up of two students, a teacher, one parent, and the high school assistant principals. The elementary school subcommittee was chaired by Assistant Superintendent for Personnel, Transportation and Student Support Services Dr. Maureen Berman, and the middle school subcommittee was chaired by Assistant Superintendent for Curriculum, Instruction, and Assessment Dr. Gerard Beleckas. After meeting three times and evaluating logistical factors such as classroom spacing and regulations, the current plan first allowed seniors to choose to go in every day starting Mar. 1, then juniors starting Apr. 12, and, finally, sophomores and freshmen starting May 10. These forthcoming dates are subject to change depending on various factors. Rainis explained that this timeline is "measured and gives us time to see if this is working or not." The chairs of these subcommittees presented their plans to the Board of Education at the Feb. 10 meeting, and Superintendent Dr. Melissa Burak explained, "The Board seemed pleased with the timeline, so we began to move forward." 
Students and parents have expressed they want students to be able to return to school full time. Before making plans to fulfill these wishes, the priority of the district has been to ensure that Covid regulations would still be safely followed while gradually increasing the volume of students in the building. Parents requested that the Class of 2021 be brought back full time first, and the district posted an informational survey on its website to gauge the interest of seniors in returning full time. According to Rainis, as of Feb. 10, 156 seniors had responded to the survey, with 60%-70% saying that they would want to return to school full time. Using the information from this survey, the district put more desks in classrooms and obtained more polycarbonate shields so that students who wished to return were able to do so. At some point in mid-March, the district will begin to send out commitment surveys to all grades to prepare for their returns by asking them which learning option they plan to choose.  
Rainis explained that a task force committee has been working throughout the year to find solutions to dealing with the coronavirus. "We're currently in a very fluid situation in terms of being able to fully reopen school," Rainis said. He listed several factors that will allow a safer transition for bringing in students full time, such as the weather getting warmer and being able to open windows, reducing the time between classes so that people are in classrooms more than the poorly ventilated hallways, and the increasing availability of vaccines. The spacing of the desks in classrooms will be altered, but the belief is that students and teachers will be protected by masks and polycarbonate shields. "We have to try," Rainis said, "for the sake of the Class of 2021, but for all of the students as well."  
The district administration has taken steps to minimize the risk of spreading Covid-19 throughout its reopening process since students first went back to school in September. As Dr. Burak explained, "Our reopening plan contained all the necessary safety protocols for a safe reopening in the fall.  In fact, we added additional protocols by wearing masks, using barrier protection, and social distancing within each classroom." Other measures the high school had taken at the beginning of the year included one-way hallways, providing sinks in the hallways, a limit of one person in the bathroom at a time, and a socially distanced, relocated "cafeteria" in the gym.  
As it welcomes more students back into buildings, the district plans to keep all these safety measures in place, except in order to have more students in classes, the distance between desks in classrooms will decrease. According to Assistant Superintendent for Finance, Operations, and Information Systems Dr. Paul Lynch, this change will not occur in the elementary schools, but in the middle schools and the high school, and depending on how many desks need to be added to each classroom, the distance between desks will change. Dr. Lynch commented, "All of [the measures taken in fall] were over and above what we had to do at the beginning, so we were really very deliberate about how reopening would happen. Now, I think we envision all of that staying in place… I think the only thing you might see a change to is the distance between desks." Although the distance between desks will be decreased, it will still be in accordance with CDC regulations; as Dr. Lynch explained, "The guidelines would say that six feet is the acceptable norm not to have a mask on. Once you are less than the six feet, then you have to implement barriers and guards. They never give a specific minimal distance of what the desks need to be from the guidance... since there's no minimal guidance from the state, as long as we have the masks and the barriers, we're going to be good." 
In order to maintain safety when bringing more students back, Dr. Burak said the district will "continue to emphasize mask wearing and reminding families about quarantine rules and daily health checks." She added, "Our contact tracing protocols will continue as well to help mitigate the spread of Covid-19." 
Senior Maeve Mooney spoke at the Board of Education meeting to support the argument for bringing all students back. Mooney explained that she happened to be in the building while the meeting was happening, and when the conversation of going to school full time came up, she felt she had to speak up. "I just wanted to genuinely thank the Board for letting us have activities and to let them know, from a senior's perspective, that what all the parents were saying [about the harmful effects of remote learning] was accurate," Mooney said. She feels it has been detrimental for the Class of 2021 to not be in school with each other full time and is hopeful that it will be an option for them to return. "Not being in school full time breaks my heart, but what makes it even worse is going to school and seeing the empty hallways and smiles covered by masks. I think if we are able to come back full time, the mood among our class and the school in general will definitely lift. Coming back would be the sign of positivity we are all looking for," Mooney added. 
Other seniors agreed that it will be beneficial to return to school full time. Senior Camilla Bahri commented, "I understand the worries that some people have about students/seniors going back to school full time, but I know that the faculty and staff will do everything in power to keep the high school as safe as it can be and for that, I am optimistic." Senior Mary McGuire added, "I'm going back full time because I believe that by now, LHS should be able to let more people come back to school, not just seniors but people in any grade who want to. I think it's awesome that we get to go back, especially if we all have relatively common respect for the rules that we should follow about Covid. The next step is letting anyone back full time who wants to be there, but one step at a time!" More seniors shared their excitement, including Tierney O'Brien who exclaimed, "I'm excited to see my friends!" Senior Finn Boyle  commented, "I've been in school full time for a while, but I am excited for more people to join me." 
Many have expressed concern about the increasing volume of students in the building, especially teachers. English Teacher and Lynbrook Teachers Association (LTA) President Craig Kirchenberg spoke out at the BOE meeting to voice the concerns on behalf of his fellow teachers and staff and the 350 teachers he represents as president of the LTA. He expressed that he feels the health and safety of staff and students is not being adequately cared for. He feels that the voices of teachers are not heard in this phase of reopening and that teachers are not comfortable with the decisions that were made. He sat on the LHS subcommittee for the reopening plan; however, he expressed, "I shared my thoughts and my concerns, and I asked questions, but I was alone on that subcommittee."  
Kirchenberg said, "In a perfect world, teachers would love to have all their students back in class, but we are not in a perfect world right now. We are still in the middle of a pandemic, and we must make everyone's health and safety a priority." He believes that the main catalyst for the move to reopen schools was the recent continuation of high-risk sports by the rule of Governor Andrew Cuomo. However, it is Kirchenberg's belief that this is not safe either. Many other districts are doing regular Covid testing of their athletes, but Lynbrook is not. Kirchenberg was also concerned that there was a discussion about whether it was acceptable to have 20 spectators in the gym for an athletic event, but "they have no problem saying it's okay to put 30 people in a classroom. There's no place in our world right now where you can have that many people in a room that size – not a restaurant, not a movie theater, no place." Students and staff, he expressed, may feel uncomfortable and unsafe being in a classroom with more people and less social distance.   
The other arguments that people make for reopening, Kirchenberg believes, are that the pandemic is "no big deal," and that the social and emotional health of students is severely suffering. While the first argument is not scientifically accurate, Kirchenberg shared, "I don't necessarily disagree with that; I think every teacher would love to see all of our kids in class. Teaching hybrid is awful. I think in a perfect world, the pandemic ends and all the kids go back to school, that's what we want. I think it's terrible, in terms of social and emotional health among lots of other things, for kids to not be in school; I don't disagree with that." However, he believes that although it may be difficult, for the sake of the teachers he represents and the student body and staff, health and safety must be a priority. Kirchenberg said that he is proud of how the school has remained safe and minimized the spread of Covid-19 so far, and that he feels it would be a waste to now abandon the work they did to accomplish this safety. He shared that he, along with the teachers he was representing, were "deeply concerned" about the "irresponsible" decisions that were being made in order to bring all students back to school. 
While those in favor of bringing students back understand these concerns, many feel that the benefits of being in school full time are worth the risks. Rainis voiced that there will always be people who disagree, no matter what the district chooses to do. He commented, "I understand their concerns, and I sympathize with it." Rainis explained, however, that he believes the district is able to limit spread with its highly cooperative student body and faculty. He also believes that returning to school full time is something students need at this time, as "technology is not a replacement for the relationships that are forged between students and staff over the course of a child's career in school."  
These relationships, he explained, are a testament to the value of Lynbrook's educators and show that the community wants to see students back in school. "Our community relies on its schools to provide resources, opportunities, and everything else that schools offer, and it's somewhat non replaceable," Rainis said. "I see that as a very encouraging thing, something that reinforces what I've always believed. I think we, together, need to take a little bit of a risk…We'll see how it goes, and we can always pull back." 
Administrators expressed that to assuage the concerns of students and staff members, they will continue to make sure the situation is as safe as possible, and students are free to choose whatever they are comfortable with, whether that be remote learning, hybrid learning, or going full time. Dr. Lynch explained, "There is a remote option, so we're not forcing anyone back into the building. Even at the high school and middle school, there will still be a choice for hybrid learning if you want it. So, I think the idea is to make people comfortable;  people need to be comfortable with what they're doing. As for teachers, that is a personnel matter; there is a whole way that that gets handled through the personnel office, and that has been ongoing since the beginning."  As the plan is carried out, the district will continue to monitor Covid infection rates and reevaluate at every stage. Dr. Lynch commented, "If one of these new variants comes out, and the rates spike, we would follow the model we've been following. We've been very deliberate in reevaluating in stages, and we would reevaluate again."
Dr. Burak also commented on how the district is handling safety: "The safety of the staff and students is our number-one priority. We have been pleased that no school transmission has taken place this year. Students and their families have had the option to learn remotely since the beginning of the school year. That will continue. Staff will continue to be provided with the necessary PPE they feel they need to wear in order to perform their duties." 
Many seniors successfully returned to school for a full week on Mar. 1, 2021. The district had prepared by obtaining more desks and shields and was able to welcome more students into senior classrooms. As of Mar. 5, Dr. Burak announced that a total of 18 positive student cases have been reported at LHS, and at least 40 seniors were quarantining for suspected exposure. The district is continuing to perform extensive contact tracing to ensure that all who may have been exposed stay safe. In her announcement, Dr. Burak explained, "With increased athletic participation and special high school events, there is increased exposure to COVID-19 when cases need to be traced. I am urging families who may have children who attended social gatherings within the past two weeks or perhaps casually socialized with classmates where there is suspicion of COVID-19 positivity, to keep your children home." 
About the Contributors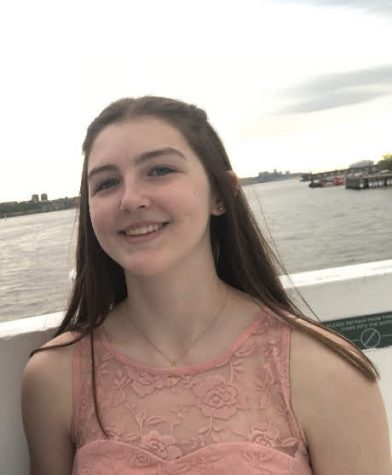 Emily Bergin, Online Editor-in-Chief
I am the editor-in-chief for Horizon.com and a member of the Class of 2021 at Lynbrook High School.  In my free time, I like to swim, run, and play music.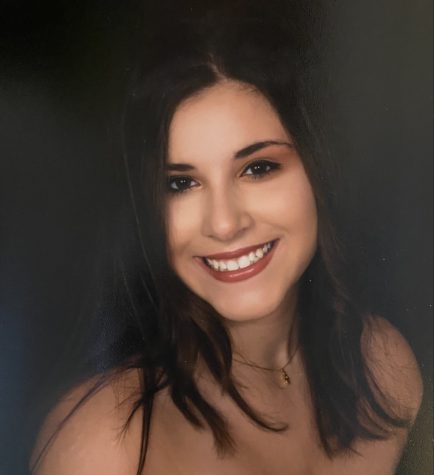 Tess Rechtweg, Photography/Graphics
Hi! My name is Tess Rechtweg. I love photography and film, and I hope to pursue this in the future.