Nassau County Sports Set To Begin
After months of anticipation from high school athletes, it has officially been announced that all sports are cleared to start. While many other states around the country have been playing sports since the fall, New York Governor Cuomo was one of the last to announce the fate of high-risk sports. Nassau County Executive Laura Curran issued a statement on Jan. 22: "As per today's announcement by Governor Cuomo, I've directed the Nassau County Health Department to work with school districts to safely resume school sports according to NYS guidance." Finally, after months of suspense, Lynbrook has quickly moved to resume sports in preparation for three upcoming seasons.
Oddly, winter sports will be the first to play this year, as basketball and many other sports began practicing on Feb. 1. Senior and basketball player Leanna Sullivan was ready to start her senior campaign. She excitedly said, "We waited a long time, and when we originally received bad news, everyone was devastated, so to finally be able to get started is great." Sullivan has been a key player for the Lady Owls throughout the past three years. Last year, she averaged 8.2 points per game and was a monster on the boards. Fellow senior Camilla Bahri is entering her fourth year as a varsity player and established herself as a knockdown shooter last season. Bahri averaged 10.8 points and tallied an impressive 34 three-pointers in the 2019-2020 season. Her best game came against Freeport when she contributed 20 of the Lady Owls' 57 points, three of those being from beyond the arch.
The boys' basketball team is excited as well. Senior and third-year varsity player Michael Frank said, "I'm happy we can finally play, and I think we have a chance to do really well this year." The Owls plan to overcome the lack of preparation time with depth and experience. Frank and senior Thomas DeMenezes are both entering their third seasons and have been key players. Frank averaged 13.2 points per game in his junior season and added 47 three-pointers. Incredibly, in last year's matchup against Bethpage, the knock-down shooter hit six shots from deep for a total of 18 points. DeMenezes complements Frank as a big man in the paint. He put up 11.1 points per game last season and hopes to build on that this year. He also added multiple double-digit rebounding performances, which proved critical for the Owls.
After the winter season finishes, the fall sports are set to begin on March 1. The girls' soccer team has consistently made playoffs in the past several years and is expected to have a good year. With four returning fourth-year players, the team has more experience than most. One of those players is senior Heather Horowitz. "It's crazy that we are playing in March, but we will be ready to go," she said. Horowitz led the team in goals last season and hopes to pick up where she left off. In the midfield, third-year varsity starter junior Olivia Vuotto is expected to be a leader. She adds speed and scoring ability to the Lady Owls' attack. Senior Kayla Schweizer, who has recently committed to play soccer at SUNY Oneonta, will play a big role, as well. Schweizer's size, standing at 6'0" tall, gives her a huge advantage over opponents, especially in the box.
Owls football returns after a successful, yet challenging, 2019-2020 season. Senior Ethan Hoyte, who put himself in the record books as the only junior at Lynbrook High School to ever tally over 1,000 yards in a season, is going to be crucial to this year's offense. He impressively averaged almost nine yards per carry. His breakout performance came against Glen Cove, when he had 316 yards on the ground and four touchdowns. Senior quarterback Dante Quilca will also be a big, rushing threat. Against Hewlett, Quilca totaled 130 yards in the air for two touchdowns and added 96 yards rushing. A big reason for Quilca's passing success is senior John Carver, who is set for a huge season this year. Carver has had multiple big performances and proved vital to the Owls' offense. Quilca connected for a 40-yard bomb to Carver down the sideline for a touchdown against Hewlett, which contributed to their 22-0 win, last season. Quilca confidently said, "I think we can prove a lot of people wrong this year and have a good season."
Finally, the spring season will commence starting April 22. Senior Jenna Hendrickson and the Lady Owls' lacrosse team have established themselves as one of the best teams in the county. Hendrickson is committed to play lacrosse at University of Pittsburgh, Mason Benvenuto at SUNY Oneonta, Madison Marchetta at Adelphi University, and Sarah Fava at Cabrini University. Hendrickson is one of the best scorers in Lynbrook history, after totaling 40 goals in her freshmen season and 73 in her sophomore season. The deep midfield unit features a lot of experience. Hendrickson plays alongside Benvenuto, and the talented Bodian sisters, senior Maggie and junior Grace. There is a lot of potential success for this year's team.
Owls' baseball also features a college commit. Senior John Carver is set to continue his baseball career at Adelphi University. The strong-armed pitcher stands at 6'2" and tops out at over 90 miles per hour. "I can't wait to start baseball season; we really missed out last year," said Carver. Senior infielder Daniel Beck also adds experience to the team. Beck has been a varsity player for three years and hopes to continue his success in his last year.
While many things have been cancelled or postponed due to Covid-19, Lynbrook is prepared to effectively and safely begin playing high school sports. Although there is little time for preparation, athletes are ready for this opportunity and are determined to be successful in their 2021 seasons.
About the Contributor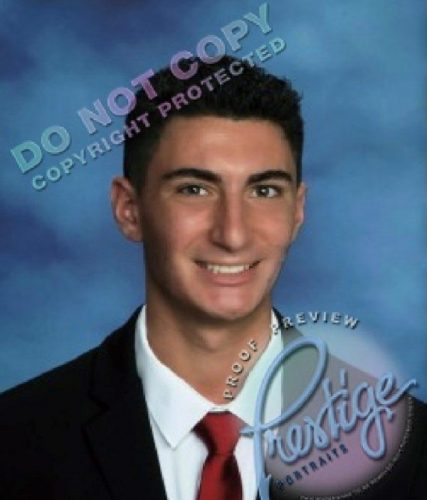 Joseph Giovinco, Editor
I am a member of the Class of 2021. I play football, lacrosse, and run track. I am in Key Club and student government.