Farewell to Mrs. McCarthy!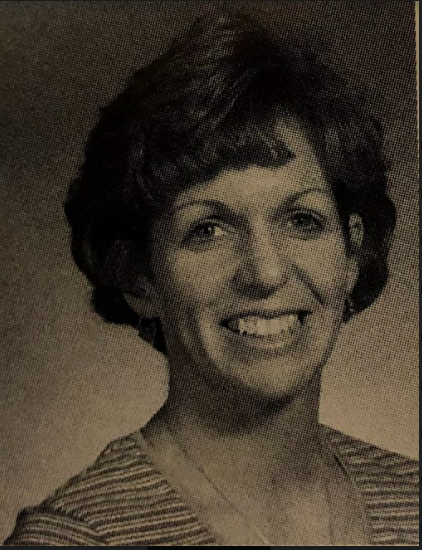 Dorothy McCarthy, beloved physical education teacher, has been a member of the Lynbrook Owls family since September 1986. During her time at the high school, McCarthy has inspired other teachers and shared her strong passion for yoga with her students. 
McCarthy grew up in Rockville Centre as the tenth child in her family and attended South Side High School. She said that her passion for yoga began the first time she took a class. "I loved it so much, and I just saw a difference in my life from day one," she said. "I have seen the impact it has had on the lives of so many people around me." 
As a health and physical education major in college, she began her journey to fulfilling her passion for health and wellness. "I was always interested in becoming a PE teacher," she said. "I wanted to be a role model for others and share my knowledge and passion for health and wellness." She always wants her students to know that they should make caring for themselves a priority in spite of all the chaos that may happen in school, at home, or at work. "There is nothing in this world that is more important than caring for our physical and emotional wellbeing. It affects every aspect of our lives." 
This passion and love for her job is what her colleagues and students admire most about her. Senior Alicia Villadiego is in McCarthy's class this year for the first time. She said, "Mrs. McCarthy made yoga really enjoyable for me. She connects so much with her students and cares about how they are doing each day. I am very sad she is leaving, but I wish her all the best." 
McCarthy said that she loves being in the gym with the music playing and watching her students interact with each other while playing different games. "I will miss the laughter, the lessons, and the 'Lynbrook way.' There is nothing that I will not miss; the good and the not-so-good is what made it all so special, and I would not change a thing," said McCarthy.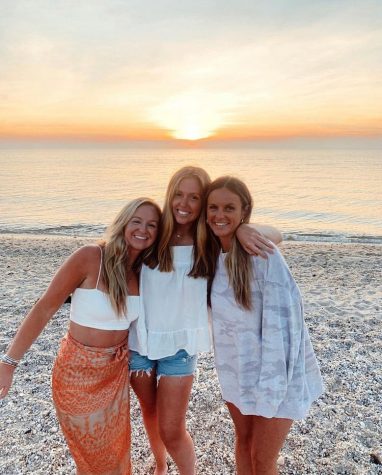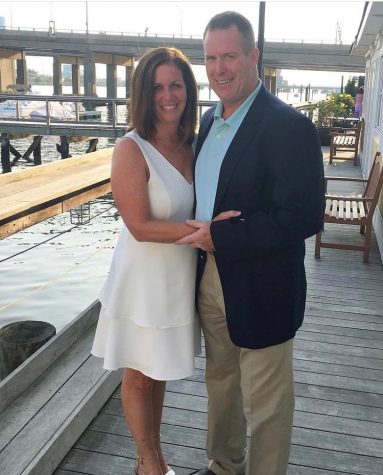 Teachers and students alike noted that McCarthy's positive attitude was always the highlight of their day. John Cornicello, history and psychology teacher, has worked alongside McCarthy for years, and even had her as a teacher when he was a student. He said, "Mrs. McCarthy is an incredible colleague who always has a smile on her face. Students are always excited to see her; she makes them feel like they are the most important person in the world, and it is cool to be able to work with her after having Mrs. McCarthy as a teacher so many years ago." 
The physical education department will be especially saddened by McCarthy's departure. Health and PE Teacher Jen Kramer said, "Mrs. McCarthy makes LHS feel like home. She is an educator who brings her very best to her students each day and inspires them to be better people. Mrs. McCarthy leaves behind a legacy of leadership, compassion, authenticity, and grace. She is simply the most amazing human being I have ever known. She will be missed, but we all send her off with wishes of health, happiness, peace, and love." 
PE Teacher Brian Hetrick exclaimed, "Mrs. McCarthy is the GOAT! She is the most caring and thoughtful person I have ever met. She truly cares about every student who has been blessed to be taught by her. As a coworker, Mrs. McCarthy is the person that I seek when looking for advice about school and life. I am happy for her, but selfishly very sad that I won't have daily contact with Mrs. D. Mac! A truly great teacher is hard to find, difficult to part with, and impossible to forget — and that is Mrs. McCarthy."
"Mrs. McCarthy is a friend, a sister, a mentor, an ultimate, amazing human being," shared Mindfulness Teacher Deborah DeBetta. "She is a role model not only for students, but for other staff members and is highly regarded and respected and will be deeply missed. But, more than anything, it was her support, energy, and vision that helped us create this yoga program at LHS, and we will be forever grateful for that." 
As McCarthy ends this chapter of her life and moves onto the next, she said, "I feel like the luckiest person in the world. Coming to LHS every day was never work to me; it was always a joy. I have literally met thousands of kids over the years, and they sure have taught me a thing or two about life!" Once she is officially retired, she hopes to continue being very active and passing on her knowledge of wellness to others. "I look forward to spending more time with my husband, travelling, and enjoying retirement with my family." 
As she reflects back on her time spent at LHS, McCarthy said that what she finds most memorable is "meeting each and every student and getting to know who they are and what is important to them," as well as the lifelong friendships she has made. "My PE friends truly mean the world to me. They have been by my side every step of this journey, and I am a better person because of them. They are all so dear to me, and I will miss them terribly. I cherish every moment I have had at LHS. It was my honor to meet so many wonderful students, community members, and coworkers."
Extra quotes: 
Amelia Pollicino: " I can honestly say that I look forward to her class every day. She creates such a warm and safe atmosphere in her classroom, and it is one of the best parts of my day. I am definitely going to miss having her for yoga because her presence is something that is so unique in the best way."

Mr. Donaldson: "

I never had the pleasure of having Mrs. McCarthy as a teacher when I was a student, but I will never forget how kind and friendly she was when I was a ninth grader trying to become comfortable at LHS. Since I have been a teacher, Mrs. McCarthy has been supportive and someone I could look up to. From day one, she has made me feel welcomed and a part of the LHS family. I will miss seeing her in class and in the halls immensely."

Mr. Rainis:

"

These two individuals, in profound ways, affected the lives of innumerable young people over their time with LHS and the Lynbrook Schools. 

<Okay if it's on the same page as Ms. Vegh.
"Mrs. McCarthy's caring nature, and Ms. Vegh's wit and willingness to roll up her sleeves, helped preserve the family feel that is such a part of LHS. What they taught was far more than just phys ed or biology.  They taught their students how to make good choices and about how to live life well. I will miss them both very much."
About the Writer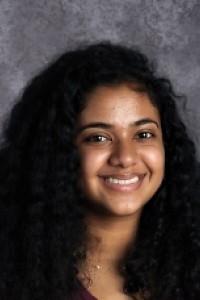 Faith Singh-Koobial, Editor
I am part of the Class of 2021 at LHS. I am in Key Club. I have a dog named Bandit, and I went to elementary and middle school in Queens.