Farewell to Linda Vegh!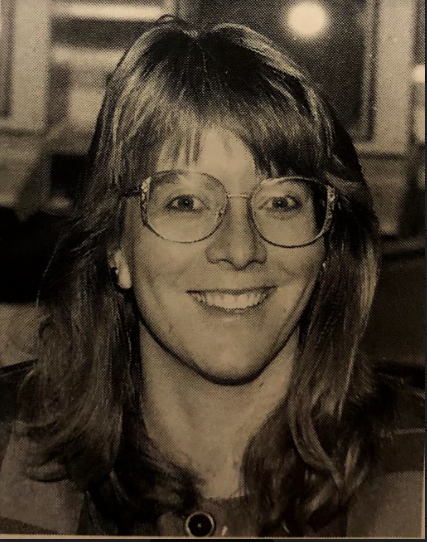 Linda Vegh, LHS special education teacher for over 27 years, is retiring at the end of the first semester. She has worked closely with countless teachers in inclusion classes and will be dearly missed by all. Vegh grew up in Great Neck and went to Great Neck North High School. She shared that she was the captain of her school's swim team in her junior and senior years, which is her "claim to fame in Great Neck." She attended college at SUNY Albany and went to Queens College to receive her master's degree. 
At her high school senior awards, Vegh received the Great Neck Women's Club teaching award, but she "wasn't sure [she] was going to teach" at this point. Over the summer, she worked with a play group at the AHRC, which originally stood for the Association for the Help of Retarded Children, although this title is no longer used. She majored in Spanish in college, and her first job was at the LIJ Hillside Medical Center, where she taught Spanish at a high school on the grounds of the hospital with both outpatient and inpatient children who were extremely emotionally disturbed and who were unable to attend regular school.  
She commented that it was "never boring," and she worked there for five years. While working at the hospital, Vegh went to Queens College for her master's in special education, as she was working at a special education school and had worked at the AHRC in the past. 
 Vegh first started working at LHS in 1990, the same year as Principal Joseph Rainis, as a leave replacement for one year. After this year, she went on to work in Levittown for a year. She then had her son and stayed home for a year. She later got a call from a friend who worked at LHS, Larry McAffrey, telling her to come back to the school as there was a job opening. She returned to LHS in 1993 and has been working here ever since. "There was a job opening, and I knew everyone and had liked it here, so it was a good opportunity for me to come back," she said. 
 Vegh has taught many different subjects and inclusion classes with many different co-teachers. When she first began working here, she taught global studies; when inclusion classes were added to the school's repertoire, she taught inclusion English with Mary Kirby, then with Michael Spinella, and later with Allison Goodman. She then taught science with Carol-Ann Winans for many years, along with Jeanette Meszaros, Kevin Tranchina, and Joseph Puleio. Vegh commented, "That's a lot of people, and you learn from everybody you work with. People have a really great sense of humor around here, so it's fun." 
 "The gift of special education," according to Vegh, was that she was able to teach in so many different areas. Over the course of her career, she has taught Spanish, global and American history, tenth grade English, and biology. When asked her favorite subject, she said she was torn between biology and English. She reflected, "English was fun. I like interpreting the literature, but I like biology, and I like explaining how things work. I like to be able to draw stuff; I make a lot of analogies and strategies to remember things."  
 The most enjoyable part of working at LHS for Vegh was working with the staff and the students. She said, "I really enjoyed the staff and the kids here. Kids can be very funny, and I like when somebody comes at me with a joke…When I worked with Mr. Spinella, we used to have 'arguments,' and the kids would be nervous because they thought we were really fighting, but we were not, not at all." 
 Vegh's friendly personality and humor have been appreciated by all those who have worked with her. Special Education Teacher Robyn Raleigh shared of her relationship with Vegh: "Ever since I met Ms. Vegh when I came to LHS, she has been like a sister to me. In fact, we affectionately call each other 'sis.' She welcomed me and made me feel comfortable right away. Ms. Vegh has a sense of humor like no other; she is always making me laugh. Her teaching style really resonates with our students. She has a way about her that allows students to be themselves and makes every student feel valued and important. She teaches them as they are and encourages them to think outside of the box and to grow. She has touched so many lives throughout her career — in fact, students have shared with me that she is the reason that they have been able to find the motivation to succeed and graduate." 
This year is an especially challenging year for teachers and students, and Vegh will not miss teaching in such a far-from-ideal situation. She hopes that "everybody gets back to a regular setting really soon because this is difficult for everybody." She will, however, miss those she has worked with in her years at LHS. She commented, "I will miss the Special Education Department and the Science Department, which have always been especially supportive and helpful to me." 
Tranchina commented on Vegh's ability to adapt and cooperate: "One thing that stands out to me about Ms. Vegh is her readiness to collaborate with colleagues. She is always open to trying a new teaching strategy or working with other faculty, whether in or out of our department. She also doesn't get in her head or let stress take over, instead doing what she can and focusing on any good and effective work that can be done. These traits have been especially helpful this year, as we are all constantly relearning how to do everything." 
Science Teacher Charles Vessalico also shared, "Ms. Vegh has been a pleasure to work with over the past five years. She has a witty sense of humor and a great outlook on life.  The entire science department is going to miss her and wish her the best in retirement." 
In her retirement, Vegh plans to use her extra free time to read more, go to her yoga class more often, and swim. She also wishes to travel "once the world opens up again." Some destinations she would like to visit include Japan, the Galapagos, and Peru. She is also thinking of teaching CPR classes and tutoring in the future. Her colleagues wish her well in her retirement and will greatly miss her. Raleigh commented, "I wish Ms. Vegh all the best in her retirement. I hope that she is able to travel the world and spend more quality time with her friends and family. She will be missed!" 
Vegh still has a lot of wisdom to share with her students. "Sometimes, schoolwork is difficult, and sometimes things in life are difficult, but that doesn't necessarily mean they're bad. So, just work to get through it, and you'll be proud of yourself at the end. This is how you find out what you're good at or not; some things come easy, and some things are more difficult, but high school is a good time to find out what your passion is and what you're good at." 
The LHS family will miss you, Ms. Vegh! 
More quotes:  
John Cornicello 
"Both Ms. Vegh and Mrs. McCarthy are incredible colleagues who always have a smile on their face. Students are always excited to see them; they make a student feel like they're the most important person in the world. It's cool to be able to work here after I had Mrs. McCarthy as a teacher so many years ago." 
Joseph Rainis 
I can also say that these two individuals, in profound ways, affected the lives of innumerable young people over their time with LHS and the Lynbrook Schools. Mrs. McCarthy's caring nature, and Ms. Vegh's wit and willingness to roll up her sleeves, helped preserve the family feel that is such a part of LHS.  What they taught was far more than just PE or biology. They taught their students how to make good choices and about how to live life well.  I will miss them both very much. 
About the Writer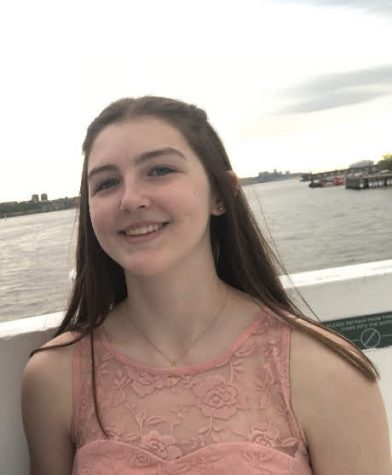 Emily Bergin, Editor-In-Chief
I am the editor-in-chief for Horizon.com and a member of the Class of 2021 at Lynbrook High School.  In my free time, I like to swim, run, and play music.