Local Representatives Win Reelection in the 2020 Election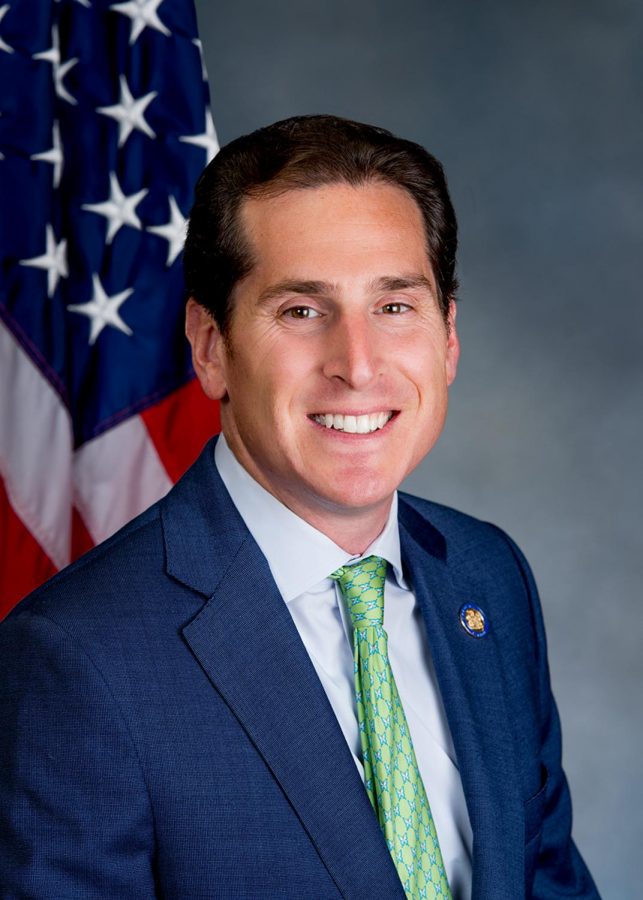 Assemblywoman Judy Griffin, Senator Todd Kaminsky, and Congresswoman Kathleen Rice were all reelected to represent Lynbrook and its surrounding towns in the November 2020 election. All of these representatives were incumbent candidates and members of the Democratic party. 
There were many close races in this election. Griffin received 36,132 votes to represent Assembly District 21, while opponent Patricia Canzoneri-Fitzpatrick received 31,513. Kaminsky garnered 68,911 votes to win in the ninth Senate District, and his opponent, Victoria Johnson, garnered 60,310. Rice won over Douglas Tuman for the fourth Congressional District by a vote of 199,762 to 154,007.
Griffin has been representing the district since her election in 2018. She explained that she has been involved in politics since her experience in her middle school and high school student councils. When her school's budget was voted down, she became engaged with the school district and began to see "the positive impact that resulted by going door to door and speaking with residents." She was very involved in local politics from then on, and was later hired by Senator Kaminsky as the Director of Local Outreach when he was elected in 2016. 
Griffin explained, "I soon realized how much assistance was needed throughout the district and loved my role in helping constituents." She then ran for the New York Assembly out of desire to "give Assembly District 21 a voice" and advocate for funding she felt was much needed in the school districts. Griffin is proud of her success in her endeavor for school funding; she has brought record amounts, including "$1.3 million to municipalities, police and fire departments, and nonprofits in [her] first year in office." Other achievements of hers include passing "common-sense Safe Gun Legislation," which prevents teachers from having guns in the classroom, and her role in providing Covid-19 relief and aid. 
She explained that she helped many constituents with unemployment, food insecurity, and testing, helped to provide healthcare workers and first responders with personal protection equipment, and played an active role in reopening schools safely. She feels this "was vital to maintaining structure," and she will "continue to work diligently to support our schools as they deal with upticks and the potential testing of students." She also advocated for the reopening of small businesses and "was glad to see [her] efforts pay off." One of her contributions to helping these businesses was when she "held a series of Zoom conferences with organizations that support and help businesses, to assist, make suggestions, and provide resources to our local small businesses."  
In her next term, Griffin plans to work to resolve issues posed by Covid-19, such as fiscal matters, safely keeping schools and businesses open, providing for healthcare workers, and safely distributing the greatest possible number of vaccines. She hopes to find more ways to help the state's local businesses in her next term and attain much aid for schools and municipalities to help businesses thrive after overcoming Covid-19. She also plans to continue to help constituents and give them a voice; she encourages people to contact her office to discuss any issues they want addressed. Griffin aims to continue her engagement and the strong relationship she has forged with law enforcement in her first term. "I value the dedication and diligence of our police departments and volunteer fire departments in serving our communities," said Griffin. 
Patricia Canzoneri-Fitzpatrick began her career in politics when she was appointed to the Malverne Village board of trustees by Mayor Patricia McDonald. She explained that this was a "sad beginning" for her, as her appointment filled the vacancy left by her husband, Jim Callahan, who passed away while in office at the age of 42 after serving for 12 years and being elected to a fourth term. She served as a trustee for seven years and said she "really enjoyed it," as she feels that "village government is very personal and one of the most efficient forms of government." 
This election, she was asked to run for New York State Assembly as a Republican candidate, and it was her first time running for a statewide position. She was motivated to run by "the current state of affairs in Albany" because she disagreed with many of the laws being passed, such as the bail reform law that prohibits a judge from deciding whether a person would be held on bail. She felt this was "illogical" and that many of these laws were "inconsistent with the communities of the 21st assembly district." 
Canzoneri-Fitzpatrick commented, "I felt there was a need for an independent voice for our district. Unfortunately, the incumbent was reelected, but I am still very happy I ran, and I am very proud of the issues I brought to light. I was endorsed by 11 police unions, and I am very proud of the campaign I ran." 
Canzoneri-Fitzpatrick said that she would "definitely consider" running for this type of office again if the opportunity arises and she feels that the elected official is not properly representing the constituents. She explained, "I think it is a privilege to serve in public office, and I would be honored to hold office again." 
Senator Todd Kaminsky has held the position of Senator since 2016. He decided to go into politics because he desired to have "a career that helps people," he said. He was formerly a prosecutor, which he felt was a good way to help people through the criminal justice process, but he wanted to help people in all areas, not only the courtroom. He explained that there are many things people are in need of, such as housing, healthcare, education, and environmental protection, and that being an elected official allows him to work in all of these areas. He described his work as an elected official: "It's slow, and it's hard, and you can't always get what you want, but if you work really hard at different areas that you spend your time on, you can get things done." 
The aspect of his job that brings Kaminsky the most pride is "fighting for people that don't really have a voice." He has done this by advocating for 9/11 first responders to receive the benefits they deserve, fighting for children with special needs who are not getting their high school diplomas, and being an environmental advocate. He has a chair in the Senate Environmental Conservation Committee, which, as he explained, "…is a fancy way of saying the environment is the area I'm supposed to be most concerned about and looking out for, on behalf of our state." He feels that this committee has passed "some really good legislation on climate change, clean water, and protecting children from harmful products," which he said he is proud of.  
The Senator plans to continue working on the environment and fighting against climate change. "I wish to do a lot to make Long Island more affordable and make people's lives easier," he said, "by making utilities less expensive and more reliable, improving schools and education, and making sure that we have rules to hold elected officials accountable and keeping them honest." Kaminsky hopes to ensure "that we have safe, good communities that people want to live in."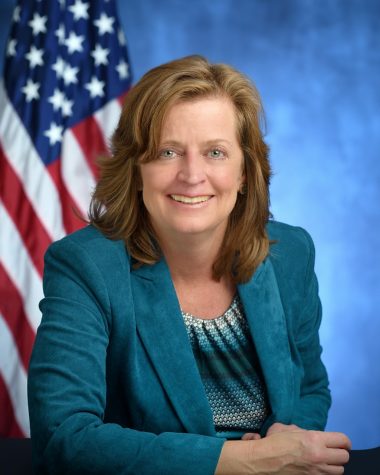 Victoria Johnson became involved in politics 13 years ago when she started working for the New York State Assembly under Joseph Paladino, who is now the supervisor of the Town of Oyster Bay. She then moved to the minority leaders of Long Island's regional office in Hauppauge and worked there for years. Later, she became the chief of staff to Assemblyman Brian Curran, but she returned to the Long Island regional office when he lost reelection in 2018. While working at this office, she was asked to run for the New York State Senate as a Republican candidate. She commented, "As far as continuing politics, I'm not sure where I'm going right now. I'm not sure what I'll do in the future." 
Johnson's motivation to run for Senate came from her being "very disheartened and frightened with the direction New York was going in." She explained that in 2018, New York voted out Republicans in both houses and voted in Democrats, so the Republicans lost the majority in the New York Senate, and the Democrats continued to hold their majority in the New York Assembly, gaining a majority in the Senate. Before, when bills arose that were "way too far to the left," she opined, the Senate could vote them down; however, now that there is a Democratic majority, Republicans are no longer able to do this. Johnson expressed that this has resulted in many laws she greatly disagrees with passing, such as bail reform and discovery law reform.  
She emphasized that while she does feel reform is necessary, she does not agree with how it is being done and feels it is having negative effects. She explained, "When it is presented, it looks beautiful, and if you use certain wording, oh my gosh, it sounds like we're going to have justice for all those people that are in jail, who are wrongly accused; it sounds great, but nobody listened to police, District Attorneys, and sheriffs." 
Johnson commented that she hopes in the future, both parties will be able to listen to each other and put their partisanship aside. She believes that one solution to this is imposing term limits, as people are often less likely to go with their own beliefs than their party's beliefs when they are worried about preserving their political career because they can run for endless future terms. She said, "There is a lot of injustice, and you will never get rid of all the injustice — there is no way to do that. But you can minimize it, and we have to come together. We have to listen to people; we have to sit down, and actually keep our minds open, and not think about the political ramifications of everything." 
About the Writer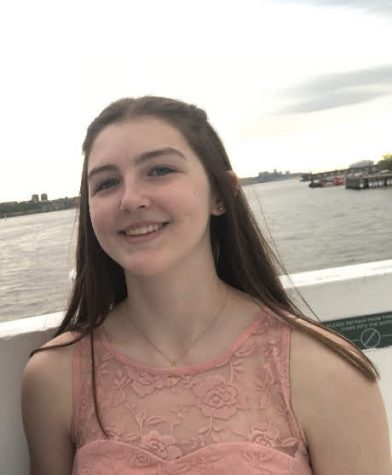 Emily Bergin, Editor-In-Chief
I am the editor-in-chief for Horizon.com and a member of the Class of 2021 at Lynbrook High School.  In my free time, I like to swim, run, and play music.