Ski Resorts Pledge to Safety Amid COVID Pandemic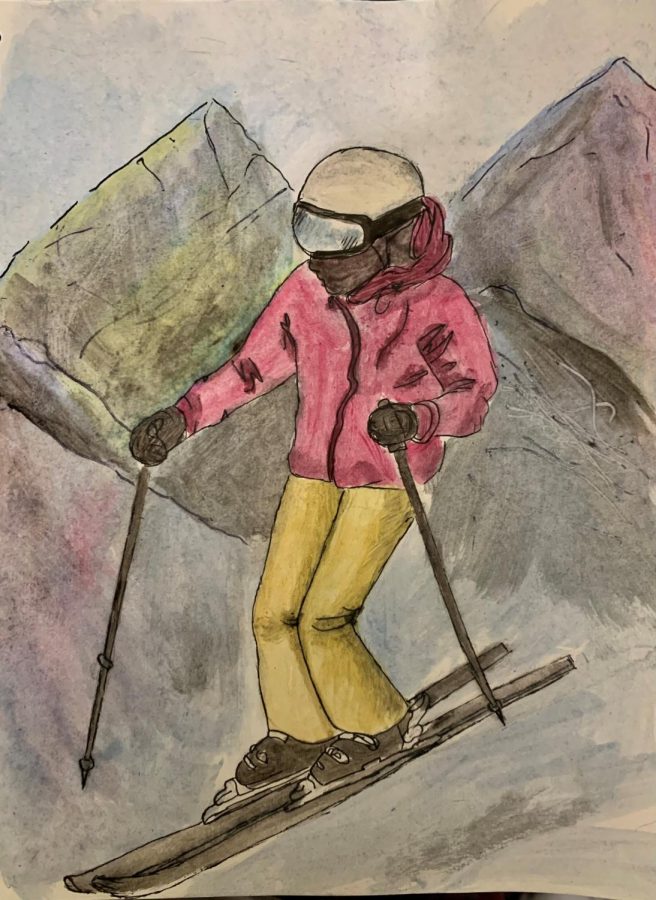 Skiing is one of the most popular winter sports around the world, and ski resorts attract thousands of skiers and snowboarders of all ages, ability levels, and walks of life who enjoy a fun day out on the slopes. And, when the fun is done, many look forward to warming up inside the resort's lodge with a warm meal and hot chocolate, to reminisce on their most epic runs, or epic mishaps, with family and friends. 
It is no surprise, then, that with the increasing popularity of the sport, ski resorts generate a handsome profit over the winter season; however, with the Covid-19 pandemic and its detrimental impact on the world of sports, new safety precautions must be implemented to keep everyone safe. Mask wearing and social distancing has put many sports at a disadvantage, and many frequent skiers and snowboarders might be wondering, "What could skiing possibly look like this year?" 
As the holiday season rapidly approached, coronavirus cases were on the rise throughout the United States. In a proactive response to this trend, New York State issued a travel advisory to anyone entering or reentering New York, to limit the spread of the virus from outside sources. 
William Luzzi, Spanish teacher and skiing enthusiast, said, "I will be going to ski resorts this year, but strictly in New York because we're kind of quarantined to the state." Sophomore Allison Anemone feels similarly, as many of her plans were changed due to travel restrictions. "I am unable to go to resorts that are far away because of the travel restrictions, and I wouldn't feel comfortable going on an airplane," she said. "I would still consider going to local mountains if they have safe regulations," added Anemone. 
Ski resorts in New York have had to manipulate their payment and registration processes to limit contact with staff members and to keep the flow of traffic moving efficiently inside lodges and hotels and outside on the slopes. Junior Emma Ward gave her opinion on what accommodations should be made to ensure safety in ski resorts: "Masks should be required when you are not eating. Also, social distancing should be enforced on the chairlift lines and the lift to reduce the amount of people in one place."
Windham Mountain is one of New York's most popular ski resorts, and many changes and restrictions have been implemented for their winter season. As published on their website (windhammountain.com), "Indoor lodge capacity will be significantly restricted to 50% occupancy during the season. No changing rooms, lockers, or cubbies will be available in the base lodge, and no bags may be left in the building." 
Decreasing the maximum capacity will make it harder for some to book a reservation ahead of time, but it will increase the constant effort to maintain a safe distance. Thus far, 2020 has been leaning towards a more virtual approach to everyday activities, like socializing, attending school or work, and hosting popular entertainment events. With that in mind, Windham recommends people book their lodging through the website to save time and space in the lodge and to enjoy more time out on the slopes. 
Another popular destination for frequent skiers and snowboarders is Hunter Mountain. Located in the village of Hunter, New York, it too has renovated its priorities to meet the health requirements of the state. Its opening day was postponed in order to make sure they had the maximum amount of terrain and chairlifts possible to satisfy all who visit. They expressed on their home website (huntermtn.com) that in order to offer an unforgettable experience to their guests, "We are working tirelessly – all season long – to provide peace of mind and predictability for a successful season from start to finish." 
That is a reassuring message to one who might be hesitant to return to the slopes this winter, and Hunter has faced the challenges of Covid-19 head on. Mask wearing is required on the slopes and in the lodges, and lift tickets must be purchased in advance, starting Dec. 8.
Hunter is known for their extensive number of chairlifts and gondolas to transport skiers and snowboarders to certain locations on their mountain. The site states, "We committed to our historical practice of working to open as many lifts and as much terrain as soon as possible." All chairlift loading areas will be elongated to maintain social distancing, and skiers will be able to sit with their family and friends as they ascend up to the summit. "Guests can ride chairlifts and gondolas with their related parties, and no one will be required to ride with someone they do not know," Hunter said.
Despite the setbacks this year has brought to the world of sports, the reopening of ski resorts remains a highly anticipated event for individuals around the world. In preparation, ski resorts are doing their best to protect the safety of all their guests and are committed to deliver the same experience that so many have come to love every winter. 
About the Writer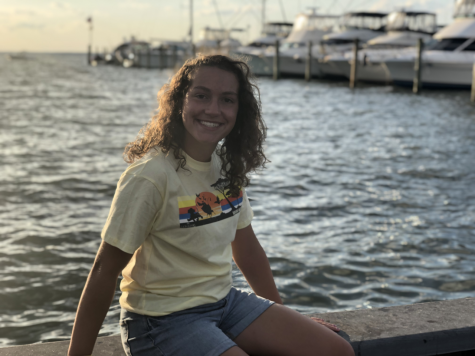 Alyssa Inserra, Editor
I am a member of the Class of 2023 and the section editor of Arts and Entertainment and Driftstone for the print edition. I enjoy spending quality time...