Quaran-Reads: Good Books to Read while Quarantined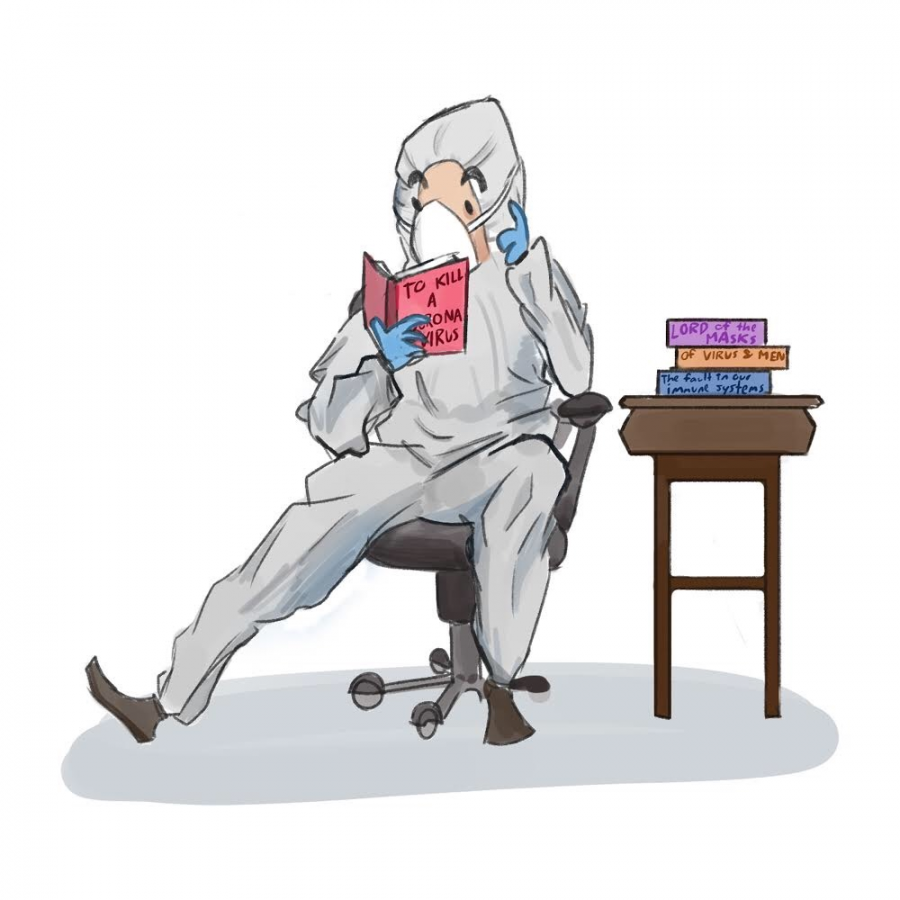 Staying at home and curling up with a good book is an ideal way to pass time during the COVID-19 quarantine. During these difficult times, it is important to remain positive and escape into different realities through books and stories. No matter the circumstances, these books are guaranteed to keep you entertained:
1. Lock Every Door by Riley Sager
Lock Every Door by Riley Sager is a New York Times Best-Seller guaranteed to keep readers on the edge of their seats! This thriller follows a woman by the name of Jules Larson as she navigates the twists and turns of the infamous Bartholomew apartment building in New York City. Prompted by a vague advertisement posted, Larson becomes an apartment sitter at the Bartholomew. Larson has always dreamed about living in the apartment complex, and now she is getting paid to do it. All she must do is follow the rules: no visitors, no spending nights away from the apartment, and no bothering the other residents in the building, all of whom are high-profile. The offer seems too good to be true… Sophomore Ronan Mansfield stated, "I enjoy reading mystery books. I love twist endings." Lock Every Door is perfect for readers who like being thrown into the twists and turns of mystery novels.
2. Crazy Rich Asians by Kevin Kwan
Crazy Rich Asians, written by Kevin Kwan, is a comical and endearing New York Times Best-Seller that explores unique family affairs and unexpected bumps in relationships. When New Yorker Rachel Chu and her boyfriend Nicholas Young decide to spend their summer vacation in Singapore with Young's family, it is unlike anything Chu could have ever imagined. Expecting a small gathering in a modest home, Chu is blown away by the Young family's wealth. Little did Chu know that her relaxing vacation would transform into a judgmental frenzy surrounding her relationship with Young and her family's history.
3. The Outsiders by S. E. Hinton
The Outsiders by S.E. Hinton is a beloved classic that illustrates the strength of brotherhood and the importance of close friends. This coming-of-age novel is told from the perspective of Ponyboy, a young boy who is part of a group referred to as the "greasers." Ponyboy knows he can count on his brothers Darry and Sodapop, and his friends Johnny and Two-Bit to keep him safe after his parents pass away. When a rival gang of rich kids known as the Socs begin causing trouble, Ponyboy learns to understand the value of loyalty and "staying gold"
4. The Immortal Life of Henrietta Lacks by Rebecca Skloot
The Immortal Life of Henrietta Lacks written by Rebecca Skloot is a well-researched New York Times Best-Seller. The Immortal Life of Henrietta Lacks is a non-fiction title that delves into the personal history of Henrietta Lacks, a black, poverty-stricken tobacco farmer in the 1950s. When she is faced with cervical cancer, a sample of cells taken from her instigated a scientific and medical revolution that led to developments of various vaccines, cloning, gene mapping and even more. This juicy exposé discusses the current financial issues that descendants of Henrietta Lacks face, and the lack of recognition Lacks receives for her remarkable cells. Junior Ricki Rizzo commented, "I like dystopian novels because I like to see a different world and how it functions." Although The Immortal Life of Henrietta Lacks is not a dystopian fiction novel, the shocking events of this book is guaranteed to astonish readers and question the morality of science.
5. Side Effects May Vary by Julie Murphy
Side Effects May Vary by Julie Murphy is not your typical romance novel. When sixteen-year-old Alice is diagnosed with leukemia, she decides to create a bucket list to help her live the rest of her life to the fullest. She calls on her best friend, Harvey, a boy who has been completely in love with her, to be her partner in crime. Just as Alice's disease becomes dire, a miracle occurs: she goes into remission. Now faced with the rest of her life, she must decide on her future and figure out her relationship with Harvey. Sophomore Elizabeth Di Fiore said, "I like romance novels, but a pressing, thought-provoking story is something I could go for every once in a while." Side Effects May Vary is a beautifully written romance novel that is loved by many readers.
About the Contributor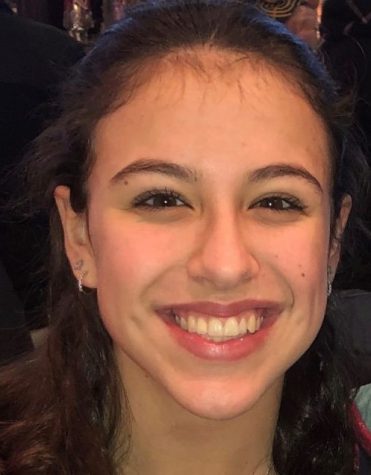 Emily Paladino, Editor
I am the opinions editor for Horizon. I am a member of the Class of 2022. I swim, play the saxophone and piano, and I love to write!