Owl Buddy Program Soars Above High Expectations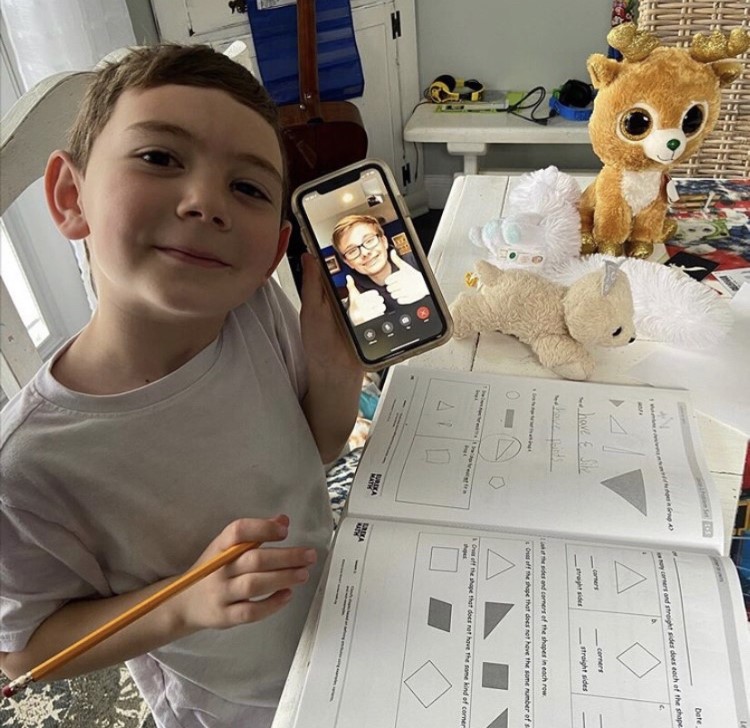 As Lynbrook students are learning to adjust to the new reality of social distancing and at-home learning, many struggle to feel a sense of everyday normalcy. To combat these new challenges, Lynbrook high school and middle school students Mason, Ryan, and Logan Benvenuto paired up with Sofia and Penelope Yaker to establish the Owl Buddy Program.
The initiative is run by students, for students, to provide an outlet amidst this stressful time. It is also an opportunity to feel purpose outside of schoolwork and gain much-needed community service hours.
Once or twice a week, students spend time on an online platform such as FaceTime, Zoom, or Google Meet to read, talk, tutor, exercise, and create games. Owl Buddies make sure to keep kids busy, socializing, and on top of their schoolwork. There are currently 115 Lynbrook students involved in the program, but according to Sofia, the numbers are growing each day.
Joseph Giovinco is a junior at LHS and a buddy to Luke Nappi, a first grader at Marion Elementary. Giovinco commented, "This program is a great opportunity, especially in these times, for young kids to have an interaction that they otherwise aren't getting. They get so excited to see their buddies, and it's something for us both to look forward to…Luke and I definitely both benefit from the program: I feel like I have a chance to give back, and he gets joy and excitement, which makes me feel great."
The program is not only beneficial for students. According to Ryan, parents love it, too. Due to the many new hardships that parents are now facing, such as working from home and keeping their kids engaged in schoolwork, they are thankful for the chance to provide their children with a buddy.
"We want to help all of the parents who have been tasked with not only working from home, but also having to home-school their children; we hope to give the kids a chance to socialize and to give the parents a much-needed break in their day," continued Sofia.
Parents have been reaching out almost every day to share how much their children love their buddy and the experience they are gaining from the program. Lynbrook mother and alumni Jane Sloan has two children who partake in the Owl Buddy Program – Lily Sloan, a first grader at West End Elementary, and Parker Sloan, an eighth grader at North Middle. She could not be more ecstatic to share her joy about the program.
"This is such a need for Lily. She missed connecting with her friends, discussing books with her teachers, and working on projects, so when I heard about Owl Buddy, I said 'please, please, please get Lily on this!' She so looks forward to calling [her buddy] Ryan every day; she just beams when they talk…I am so grateful and thankful that we were introduced to this program," said Jane.
Jane elaborated that Lily is passionate about writing and is currently working on an autobiography about her time in quarantine. She and her buddy Ryan work on her writing every day, make art projects, and play online games.
Jane's son Parker is also enjoying his time with Owl Buddy Mikey Mummendey who is in first grade. Parker helps Mummendey improve his math skills, and in return, Mummendey helps Parker with his art skills. "They learn from each other, and it fills Parker with so much joy," added Jane.
The Owl Buddies will continue the amazing program for the foreseeable future, filling students across the community with happiness, friendship, purpose, and fun!
About the Writer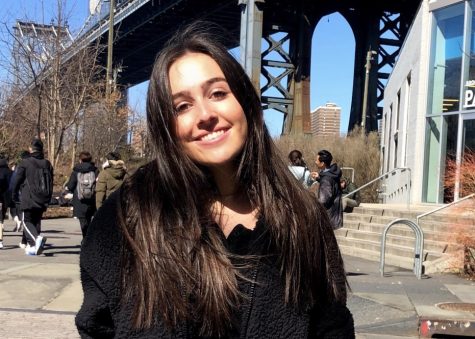 Julia Swerdin, Print Editor-in-Chief
I am the editor-in-chief of the Horizon print edition and the managing editor of our online features section. I'm a member of the Class of 2022, and I...