Distance-Learning Curve Among Lynbrook High School Students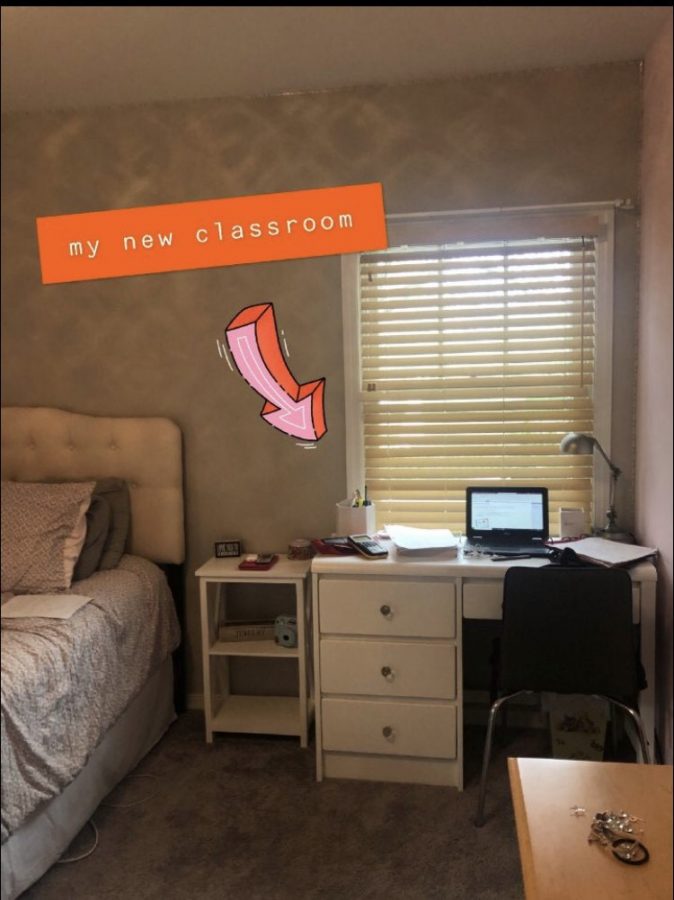 Life in high school is never simple. Even less so when there is a global pandemic.
The first few months of 2020 have not been smooth sailing, to say the least. COVID-19 has completely transformed everyday life for nearly everyone on the planet, and it is difficult to see how we will shift back to the norm after quarantine is ended and hospitals see a decline in coronavirus patients.
To prevent the further spread of the virus, entertainment industries like the NBA, Broadway, and music concerts have been cancelled. Restaurants, stores, lines of transportation, and schools have also closed across the country. Many rarely leave their homes, and when they do, it is with a face mask around their mouth and constant paranoia of disease surrounding them.
However, life does not just stop in its tracks, although it may feel like it has. Students are still expected to hand in assignments, complete exams, and maintain high averages in class – all from the comfort of their homes. "That sounds great!" one might initially think. Who would not want to sleep in past seven, not be responsible to attend classes, and wear pajamas all day? In theory, distance learning seems like a great alternative to school. In reality, it has been quite a challenge for many students, as well as a hefty burden of work.
In Lynbrook, the staff and administration are doing all that they can to ease the transition to virtual learning for students. Classes are taught through online platforms and applications such as OneNote, and exams are given on websites such as Castle Learning.
Superintendent Dr. Melissa Burak shared, "I think the COVID-19 outbreak presented all schools with an unprecedented task of redefining the delivery of instruction to its students. Of course, there are obstacles with regard to keeping everyone engaged as if school were still in session. There are also the concerns of providing support to those who need it the most. However, we continue to evolve and develop our plans…Status quo is not necessarily good enough, so we will evaluate how we are doing throughout this whole situation."
As Burak mentioned, distance learning has proven to be challenging and stressful. Technology is shaky and unreliable: for the first few weeks of distance learning, LHS utilized Zoom, a video conference platform used by hundreds of thousands of schools across the country. Just as students and teachers were getting comfortable with the program, LHS announced that it could no longer be used due to security risks. Students are now shifting towards another platform, Microsoft Teams.
Additionally, the drastic influx of students using Castle Learning has taken a toll. Its software is slow and often glitches during exams, sometimes freezing midway. Junior Mason Benvenuto commented, "Multiple people have problems with Castle Learning glitching, and when that happens, we can't do anything about it. I think the teachers are doing the best they can, though, and Castle Learning is one of the only websites available to be tested on. I am much more a visual learner, so distance learning is not in my favor; it's hard for a lot of students to adjust without having a teacher to explain the work."
Many students in the junior class are in the midst of SAT and ACT testing, which has been cancelled due to the virus. After months of studying and preparation, students must wait until possibly next school year to take the exams, adding even more stress to the college application process. Advanced Placement (AP) exams have also been modified to fit the needs of students during this chaotic time. Rather than the usual three-hour test, comprised of variously styled questions, AP tests this year are only 45 minutes and are being administered at home. This sudden and unexpected shift in testing has come as a shock to some students.
Sophomore and AP student Sophie Ward shared, "While a lot of [AP] work during the year was done at home, it is even more difficult to study now without the help of a teacher. There was minimal information given about the AP throughout the year; therefore, it is stressful to study the topics as well as learn the new format of the test."
Furthermore, some students do not have the Internet access necessary to take these exams, leaving them unsure of how to proceed. It is quite impossible to succeed in online school if one's house does not have Wi-Fi, yet virtual education depends on it. There will be a virtual Board of Education meeting held on Tuesday, April 21 to discuss these issues as well as solutions to improve distance learning.
For many students, academia is just one factor of their busy schedules. All extracurriculars, sports, and clubs are currently at a hiatus, spelling boredom and unrest for those who regularly participate. School concerts and music events such as NYSSMA have been cancelled, and after months of practice, students have no platform to display their talent.
Despite these difficult obstacles the community is faced with, LHS administration has high hopes for the future and is continuing to work its hardest to provide students with the best education available. As Burak proudly said, "Together, we will get through this ordeal. We learn about our own resilience in times of crisis, and we will emerge better and stronger when this is over. This too shall pass, and we will pass it together!"
About the Contributor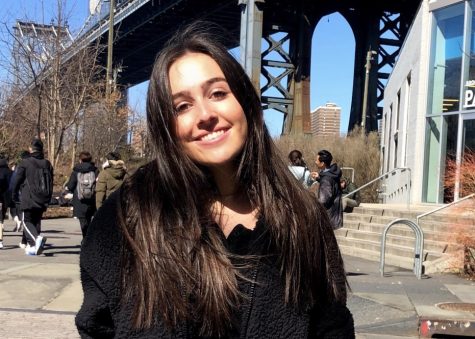 Julia Swerdin, Print Editor-in-Chief
I am the editor-in-chief of the Horizon print edition and the managing editor of our online features section. I'm a member of the Class of 2022, and I...