Puerto Rico Is Destroyed … Again
Puerto Rico has faced the wrath of yet another natural disaster. The island was hit with a series of intense, damaging earthquakes throughout January. After suffering from the effects of Hurricane Maria, which left the island in disarray, the recent earthquake has hit close to home for those fearing for the safety and comfort of their loved ones. 
On Jan. 7th 2020, Puerto Ricans woke up to another beautiful day like any other on the  island already in reconstruction following the destruction of Hurricane Maria, which hit in September 2017. The category five hurricane devastated Dominica, St. Croix, and Puerto Rico. The storm has been described as the worst natural disaster in recorded history to affect those islands and the deadliest Atlantic hurricane since Hurricane Mitch in 1998. As a result, Puerto Rico was left with $94.4 billion worth of damage and over two thousand lives lost.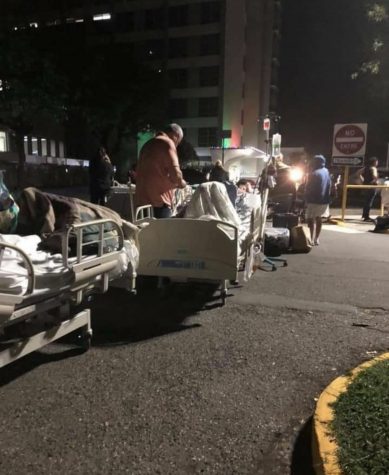 The 6.4 magnitude earthquake then struck Puerto Rico with full force. Shocked by the natural disaster, Puerto Ricans declared a state of emergency. One life was lost and hundreds of thousands sought temporary shelter, their homes left to the rubble. The Governor of Puerto Rico declared the tremors to be a national state of emergency and activated Puerto Rico's National Guard. Currently, around 250,000 people are temporarily lacking access to clean water and it is unclear when the water services will be fully restored. 
"It is crazy to think how much an area can go through in such a small amount of time," said freshman Benjamin Svartz. "I can only imagine how difficult this must be for Puerto Ricans. Living through one travesty after another," Svatz added. Fifteen days after the 6.4 magnitude earthquake, a 5.9 aftershock hit the island, once again stunning the citizens of the island. The quake staggered the people. Everyday life was once again interrupted by a natural disaster.
Sophomore Brandon Torres is proud of his Puerto Rican background and was on the island just days before the earthquake struck. His family in Puerto Rico was left in shock. "My grandparents live in Puerto Rico, and I was there for vacation over the holiday break. It was all very normal to me, yes, they were still recovering, and the island looked a little different than I was used to, but it seemed like home to me. Then pictures from my aunts, uncles, and cousins began to come in. Everything was destroyed – broken down into dirt and rock. I was just there, and nothing had looked the same as when I left. It's still crazy to me", said Torres. The earthquake hit home for many families and loved ones with a strong connection to the island. 
Despite the fact that Puerto Rico is a U.S. territory, the U.S. government has made no effort to release any aid "It is terribly sad to see so many U.S. citizens in need. Away from the rest of the states, Puerto Rico is abandoned once again. We should be doing more to help" said sophomore Emmie Paladino. 
To help Puerto Rico during this crucial time of need, people can consider donating to a non-profit organization such as Hispanic Federation, Direct Relief, World Central Kitchen, or the American Red Cross.
About the Contributor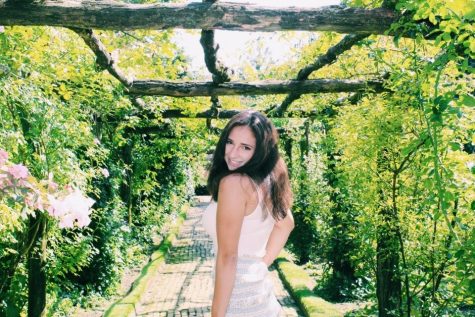 Elizabeth DiFiore, Managing Editor
I am a part of the Class of 2022. I am a news online editor and a managing print editor for the features section of Horizon. I am an avid reader and writer.