BREXIT: The Royal Disaster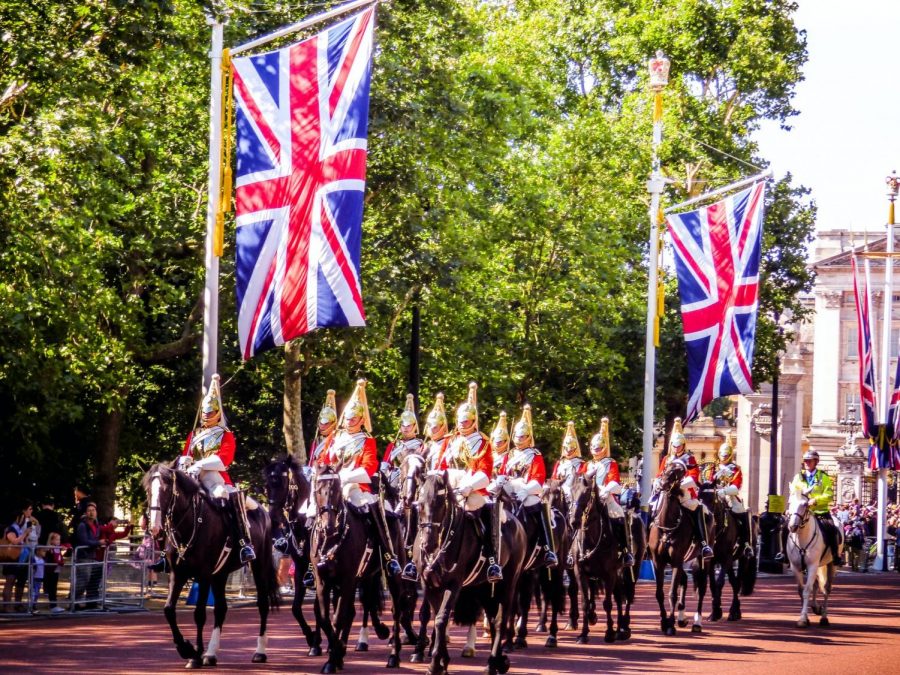 Many celebrities are criticized for their every little actions, and this is especially accurate with respect to the royal family. As royals, the public expects them to fit a certain mold, and Prince Harry and his wife. American actress and current duchess of Sussex, Meghan Markle, have done a lot to stray away from this "perfect" mold. Their most recent announcement has left the royal family in disarray and is sure to make history. The couple announced via Instagram on January 8 that they would be taking a step back from the royal family. This decision also included their new living situation: They will spend time living in Canada as well as the United Kingdom. This announcement did not come as a surprise to many, as the couple's previous actions have foreshadowed them withdrawing from their duties as royals. Others have been taken aback by this momentous event. 
Even prior to marrying Markle, Prince Harry was deemed as "rebellious." His mother, Princess Diana, notably referred to him as the "naughty one," and some of his actions over the years have supported this title. His marriage to Meghan Markle on May 19, 2018, supported this belief. The creation of the couple's Instagram, the first royal social media (that most speculate is not run by the Queen), is an example of their persistence to live their lives apart from strict royal standards. Their announcement to step back from the royal family read: "After many months of reflection and internal discussions, we have chosen to make a transition this year in starting to carve out a progressive new role within this institution. We intend to step back as 'senior' members of the Royal Family and work to become financially independent, while continuing to fully support Her Majesty the Queen." 
In summary, they have chosen to support themselves financially. It is believed that they have made this decision because of the constant scrutiny they have come under from the media due to their use of taxpayer money and their negative reputation in England. By becoming 'financially independent, the couple will not be receiving money from taxpayers, but they have about 30 million dollars from Meghan's time as an actress, and Harry's seven-figure yearly allowance and investments he inherited from his late mother, Diana. The couple has a great amount of money, so the economic aspect of their departure will not have the most significant impact. 
While the public has made opinions on the couple's departure clear, the members of the royal family have shed little light on their emotions following the announcement. Queen Elizabeth II, the 93-year-old monarch, voiced her opinion when she publicly stated, "My family and I are entirely supportive of Harry and Meghan's desire to create a new life as a young family. Although we would have preferred them to remain full-time working members of the Royal Family, we respect and understand their wish to live a more independent life as a family while remaining a valued part of my family….I recognize the challenges they have experienced as a result of intense scrutiny over the last two years and support their wish for a more independent life," The Queen's support is most likely what made the couple's final decision a reality. The Queen also explained some of the details of the couple's plan: "…there will be a period of transition in which the Sussex's will spend time in Canada and the U.K." 
People have been quick to judge the couple's decision, and there have been many differing arguments in regard to their announcement to leave the royal family. When sophomore Kate Dooling was asked if she thought the decision was selfish, she responded, "I do not really think it was selfish. Anyone else would be allowed to live where they wanted, so I think that if they believed it was the right choice [for their family] then [the decision] is up to them." Additionally, sophomore Lexi Capitali described her views about the situation. She explained, "I do not not think that it was the right decision. I believe that since [Prince Harry] is a royal, he should continue living his life as one. I think that a better alternative would have been for them to step back occasionally to take time away from the U.K., as long as they continued to be a part of the royal family." 
Shortly after this statement, Prince Harry spoke publicly about his and Meghan's decision. He delivered a heartwarming, yet informative speech at an event for his charity on January 19. He began by explaining, "The U.K. is my home and a place that I love. That will never change. I have grown up feeling support from so many of you, and I watched as you welcomed Meghan with open arms as you saw me find the love and happiness that I hoped for all my life…Once Meghan and I were married, we were hopeful, and we were here to serve." After this initial explanation, Harry communicated, "The decision that I have made for my wife and I to step back…was [made after] so many months of talks [and] after so many years of challenges…there really was no other option." As he explained, Harry has struggled to fit in the royal family for years, and his marriage to Markle has heightened his separation from the crown. He added, "It has been our privilege to serve you, and we will continue to lead a life of service." While the couple's official titles have been removed, it appears Harry's love for his country, and the couple's dedication to the many charities that they have supported as royals, will likely remain the same. 
About the Writer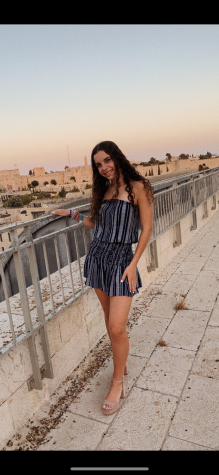 Emma Ward, Editor
I am Emma Ward, and I am an editor for Horizon. I enjoy playing tennis, working out, and hanging out with my family and friends in my free time. I enjoy...