Eli Manning Says Farewell After 16 Seasons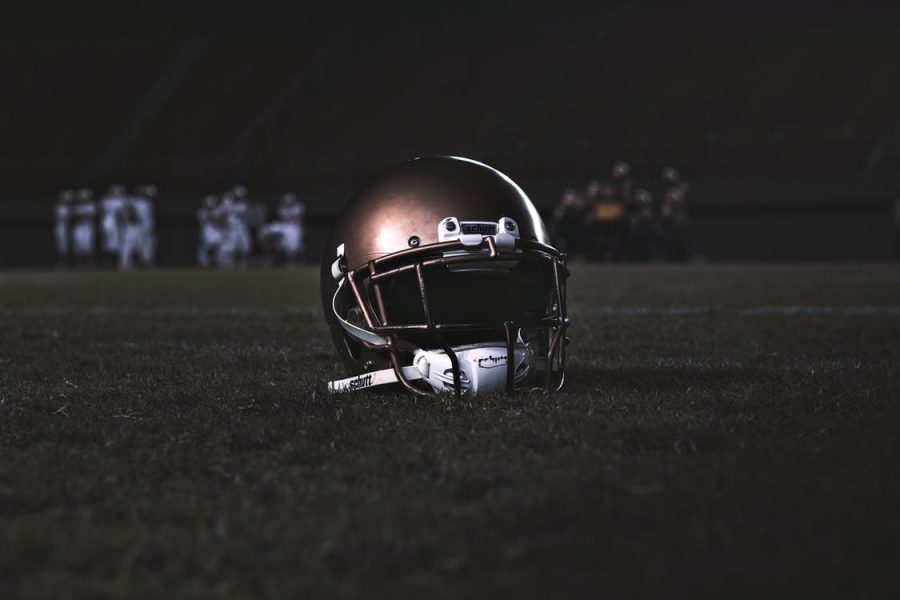 At 39 years old, two-time Super Bowl winning quarterback Eli Manning has officially announced his retirement after 16 seasons. The New York Giants' "face of the franchise" made his announcement last Friday in East Rutherford, New Jersey, home of his one and only team. Manning's retirement was not a shocking one, considering Giants rookie and sixth overall pick from the 2019 NFL Draft Daniel Jones started most of the games at the helm last season. While his retirement was imminent, Giants fans showed utmost respect and gratitude towards their former quarterback. Many students at LHS grew up watching Manning play, and he influenced their experience as Giants fans.
Manning ended his career exactly the way he wanted to. He finished with the same organization he started with, which is a very rare occurrence in sports today. In his retirement announcement, he stated, "It's rare to have the privilege of playing an entire career with one organization… I'm proud to be one of the few, but even more so, that it was as a Giant." His pride in being a Giant not only affected fans throughout New York but also propelled his massive success. With his retirement, the 39-year-old ranks seventh all-time in two categories with 57,023 passing yards and 366 touchdowns. Both are Giants franchise records. Besides those historic numbers, Manning brought home two Super Bowls to New York, winning both Super Bowl XLII and Super Bowl XLVI. This feat puts him in an exclusive group of only 12 quarterbacks who have won multiple times on the grandest stage of all. Junior Michael Morelli, who is a passionate Giants fan, commented on Manning's success as a Giant: "Eli was great for so many years and, as a fan, being able to watch my team win two Super Bowls is something special." While Manning reeled in plenty of accolades for his performances on the field, he was also an iron man under center, appearing in 210 consecutive games. Furthermore, in his 16 seasons, he finished with an overall record of 117-117, putting him at exactly .500. Manning expressed his feelings about this record and his other accomplishments with class: "Would I have liked to win a few more games or championships? Of course, I would've. There were tough times that I learned and grew from, but I always knew the level of effort and sacrifice my teammates and coaches made. I choose to leave this game with positive memories. Why harp on the not-so-proud moments? Where's the value in that?" Ultimately, Manning accomplished incredible things as a Giant and demonstrated in his press conference that he wanted to have the legacy of not only being a great football player, but also a class act.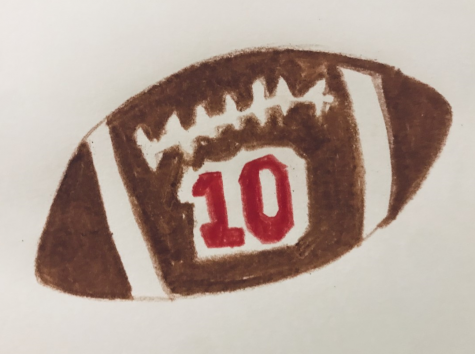 NFL players and LHS students that grew up watching Manning were sad to see him go, but they were grateful for the time they spent being able to watch this historic quarterback. Junior James Gilmartin was a huge fan of Manning. He was shared his feelings about the former Giant's retirement: "Growing up, I can honestly say there was no better role model that Eli. You knew every week that he would play his heart out for the Giants." Gilmartin's strong words were a demonstration of how Manning influenced young fans. Junior Jonathan Rivas agreed with Gilmartin, saying, "I loved watching Eli play. He was the perfect guy to lead Daniel Jones in becoming the next great Giants' quarterback." In an Instagram post the Giants' provisional quarterback, Jones, stated, "Congratulations to the greatest to ever do it." The strong relationship between the two was evident on and off the field, and Jones said several times that it was surreal playing with a guy he grew up watching. The effect Manning had on his teammate Jones and young fans at LHS was considered very special. Gilmartin furthered his admiration for Manning, saying, "There can never be another Eli Manning and he has left a lifetime of memories for people that watched him." Overall, Manning's effect on the people of New York is one that will last. His 16-year career had a drastic impact on the lives of fans that viewed him as a role model.
Manning's next chapter is unknown, but it could possibly feature a place in Canton, Ohio in the Hall of Fame. While whether or not he will become a Canton great is up for debate, he left his impact on New York and will go down in history. His devotion to his organization and fans was incredible and in some of his final words of his retirement announcement he stated, "It was important for me to go out as a Giant. It's important to the fans, the organization, and this family." Alas, the long career of Manning is over and a spot is open for someone on the Giants to try to take his place as an irreplaceable leader and become the next "face of the franchise."
About the Contributors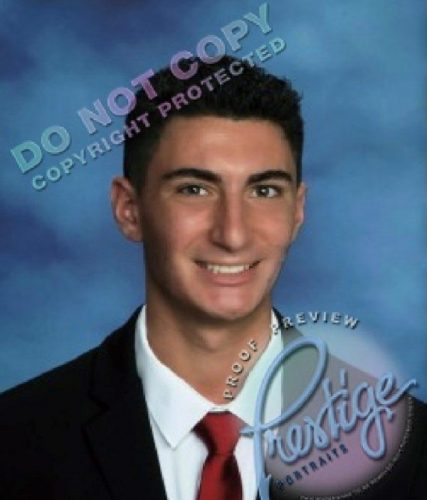 Joseph Giovinco, Editor
I am a member of the Class of 2021. I play football, lacrosse, and run track. I am in Key Club and student government.