Bowling Preview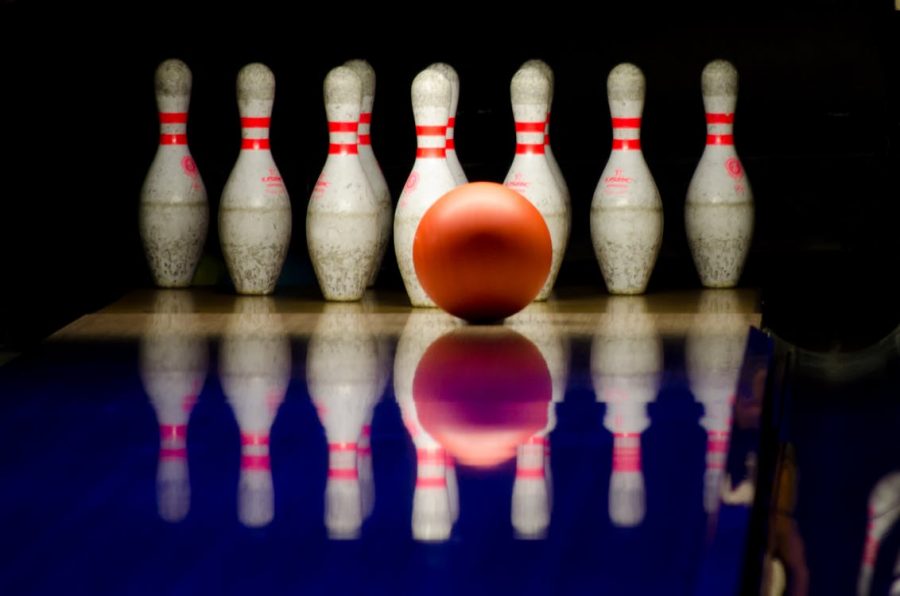 The LHS bowling team has many enthusiastic players who are ready for this year's season. The team includes both boys and girls with skill levels ranging from county-qualifiers to beginners. Some sports teams are very cutthroat and only take the most talented players for their roster, but the bowling team is different. The team takes all players, regardless of experience level, and sets its main focus on having fun.
The team has a special connection and provides a positive environment for both newcomers and veterans. Junior Isabelle Gaudet described her enthusiasm for this upcoming year: "I am very excited to learn new things and improve upon my skills this year. I love meeting new people on the team because they are all very nice." Her fellow classmate Zoe Roberts is another member of the team who is ready for this year's challenges. Although Roberts said she may not be the most competitive player, she gets the most out of what her group offers: "We are a good group of friends, and it is so special because I've made them very fast."
Coach Mike Dieguez has been impressed with the team so far; it won its first two matches of the year, and lost its most recent one, making the team's record 2-1 thus far. That being said, Dieguez still thinks there is room for improvement. There are certain areas he would like to mainly focus on for the betterment of the team: "One of the things we have to do this year is focus on the freshmen. The team so far is looking good, but senior Arianna Paxinos has been especially impressive. She is probably the best player on the team."
Dieguez highlighted the efforts of Paxinos, who is consistently a top competitor at matches. Her family has drastically impacted her career, and without them, she may have never started playing. Paxinos said, "I started bowling because my dad owns a bowling alley, and I basically grew up there. So, it just seemed like something I was meant to do." Her dad also helps her continue to become a better player: "My dad helps me out a lot when it comes to improving my game. A lot of the time you just have to remember to really focus on where you're aiming, how your hand is positioned, and on following through on your stroke."
The team includes a wide variety of players, including extreme competitors like Paxinos and casual players like Roberts. What makes the team so special is its acceptance of everyone, the bond that have been created, and the atmosphere surrounding it.