MLB Free Agency Predictions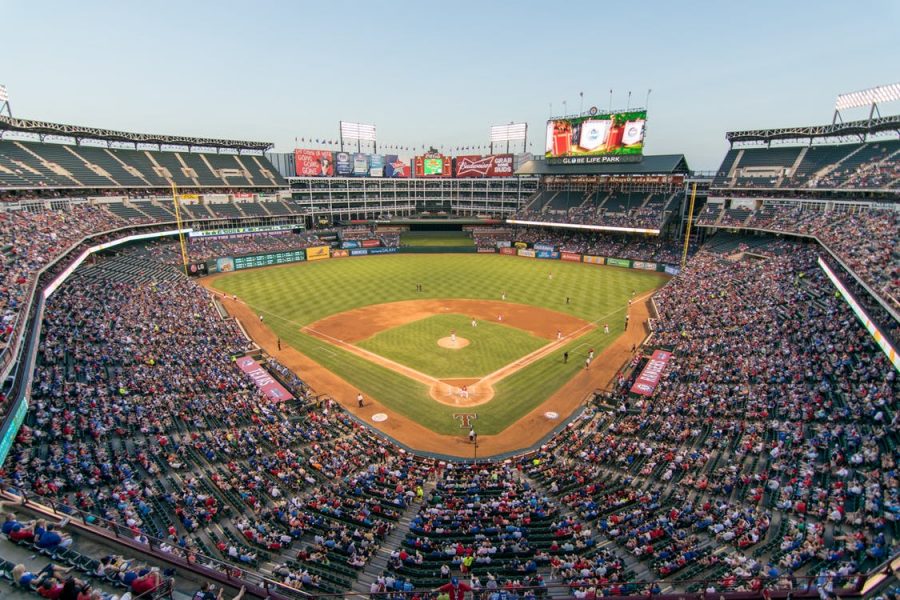 The MLB season has come to a close with the Washington Nationals surprising everyone by going from the Wild Card game to earning the title of World Series Champions. You know what that means: time to start overhyping and predicting free agency again! This year's free agency class has numerous big names throughout all positions, which leads everyone to think: Come next season, where will all of these players be?
Gerrit Cole, Starting Pitcher, Houston Astros: Undoubtedly the biggest name on the market, Cole is almost certainly going to earn a record contract for pitchers. $300 million is definitely in play for the 29-year-old right-hander, and there will be many teams willing to pay that amount, but the two teams that have been connected with Cole the most so far have been the Los Angeles Angels and the New York Yankees. The Angels have been looking to build around center fielder Mike Trout since he came into the league but have never been able to do so successfully. However, this may just be the year the Angels are able to achieve this goal, as they have one of the best managers in the league in new hire Joe Madden, as well as a decent amount of money to spend on players. Cole has reportedly shown a desire to move to the West Coast, close to where he grew up, and with the Los Angeles Dodgers set in the rotation, the Angels are certainly in a position to make a huge splash with Cole. With that being said, you can never rule out the New York Yankees when discussing big free agents. The Yankees have money to spend and have a glaring need in the rotation, which many have said is the reason they were beat in the playoffs each of the last three years. General Manager Brian Cashman has mentioned that the Yankees intend on going after most of the pitchers on the market, with Cole being the biggest name. This could be a very similar situation to that of C.C. Sabathia over a decade ago, where he was intent on signing on the West Coast, but the Yankees gave him an offer he could not refuse to come and play on the East Coast. I think it will come down to that: the Yankees will give him money, he will sign there, they will match the Angels' offer, and he will be heading to LA. Final Prediction: Yankees give Cole an offer he cannot refuse: 8 years, $300 million, with a player option after years four and five.
Stephen Strasburg, Starting Pitcher, Washington Nationals: Coming off a World Series appearance in which he won MVP, Strasburg chose to test the free agent market, in hopes of cashing in big. The 31-year-old pitcher is going to get a big deal, but he will not come close to the deal Cole is going to get this offseason. The Angels and Yankees will both be interested in the World Series MVP, but all signs point to the Nationals and the San Diego Padres being the front runners for Strasburg. Strasburg has had a fantastic career with the Nationals, pitching to a 112-58 all-time record with a 3.17 ERA in just under 1450 innings pitched. The Nationals will certainly look to bring him back to look for a repeat. However, the San Diego Padres will also be very much in the race for Strasburg. He is a San Diego native, which could make playing for the up-and-coming Padres very intriguing to him. The issue with the Padres is the money, as it has been said that they may not have enough money to sign him. But if last year told us anything, it is that the Padres will spend money, which leads me to believe that the Padres will make a big run at the second-best pitcher on the market. Final Prediction: Despite a hard run by the Padres, and other teams making smaller offers, Strasburg will return to Washington: 5 years, $170 million.
Anthony Rendon, Third Baseman, Washington Nationals: With the Nationals set to pay Strasburg big, the free agency on Rendon becomes much more complicated. Will the Nationals be willing to pay both of them big money? My bet is that no, they will not pay both. With that being said, I think Strasburg will be the one they choose to pay because Rendon is going to have a higher asking price. This leaves Rendon to take offers from all the other teams. Teams like the Atlanta Braves, Texas Rangers, and even the Los Angeles Dodgers will go after Rendon hard. The Braves will be looking to replace the outgoing Josh Donaldson, but in doing so, they could essentially trade Rendon for Donaldson, who has been connected to Washington. That is certainly a swap that the Braves would be willing to make, although it would cost more. Rendon has showed he is a winner and one of the best third basemen in the league, which could help the Braves push over the top and finally get the World Series they have been so close to for the past three years. Final Prediction: Despite runs by the Dodgers, Rangers and even the Mets, Rendon signs with the Atlanta Braves, matching the deal the Colorado Rockies gave Nolan Arenado last year: 8 years, $260 million.
Josh Donaldson, Third Baseman, Atlanta Braves: If the Braves get Rendon, this will mean that Donaldson will sign elsewhere. Although I mentioned the Nationals as a potential suitor for Donaldson, there are many other teams that will certainly show interest. The Philadelphia Phillies, St. Louis Cardinals, Los Angeles Angels and Nationals will all show interest in Donaldson this year, but there is one team I believe will make the hardest run at him, which is the St. Louis Cardinals. The Cardinals have continuously been near the world series and feel they are one piece away from a championship. That piece could be former MVP Donaldson. Signing with the Cardinals, Donaldson will immediately slide in as starting third baseman, leaving Paul DeJong at shortstop, Kolten Wong at second base, and Paul Goldschmidt at first. That will mean Matt Carpenter will either be traded or have a position change from third base. It might be time for Carpenter to grab an outfielders' glove, because his days at third base seem to be limited. Finals Prediction: Donaldson signs with the Cardinals, and Carpenter moves to the outfield: 5 years, $125 million, player option after year four.
Didi Gregorius, Shortstop, New York Yankees: The case of Gregorius this offseason is of the most interesting. Coming off a Tommy John Surgery, Gregorius had a down year, with almost all of his stats falling. However, Gregorius made his return from surgery very quickly, which could be a reason for his poor stats. Still, many teams are looking to give him a chance, with reunions with the Cincinnati Reds and New York Yankees being possible, while the Milwaukee Brewers are also showing interest. The Brewers have a need at shortstop, with Oralando Arcia struggling offensively this past year. The Reds, who originally had Gregorius, are looking to acquire someone with a high ceiling, with the hope of contending next year. With all the talk of other teams, I still believe the Yankees have a chance of re-signing the fan favorite Gregorius. He has mentioned that he loves the city and may want to take a chance on himself next year in hopes of earning a bigger contract next year. Final Prediction: Gregorius signs a one-year "prove it" deal with the Yankees, who can start Gleyber Torres at Shortstop and shift DJ Lemahieu from first base to second base if Gregorius struggles: 1 year, $10 million.
Zack Wheeler, Starting Pitcher, New York Mets: Wheeler was one of the most highly estimated prospects of his class when he was coming up with the New York Mets. He has not lived up to the hype given to him, but he has proven to be a very solid starting pitcher, despite battling injuries year after year. Multiple teams are going to be in the running for his services, including AL powerhouses like the Houston Astros, Boston Red Sox, and New York Yankees. Both the Astros and Yankees will look to him as Cole fallback options if they are not able to sign Cole, but the Red Sox could look to him to be a priority target this offseason because he is so much cheaper then Cole or Strasburg. The Astros will look at him immediately out of the gate, as they have been able to completely reinvent multiple pitchers in the past, including Cole and Justin Verlander, and they have transformed them into Cy Young award winners. They could look to take a chance on him in hopes of rebuilding his entire repertoire into a top tier pitcher in the league. Final Prediction: Wheeler signs long term with the Astros: 5 years, $125 million.
Madison Bumgarner, Starting Pitcher, San Francisco Giants: Similar to Wheeler, Bumgarner can be a fallback option for teams like the Astros and Yankees, but another team to watch that could make a huge run at the 30-year-old pitcher is the Braves. In all likelihood, Bumgarner will stay in the National League, because he would be able to hit. He has been adamant about his desire to hit, so the Braves would be a perfect fit in the NL. The Braves are going to look to have a huge offseason, already signing Relief Pitcher Will Smith and showing interest in the top position player on the market, Anthony Rendon. Signing Bumgarner can be the icing on the cake for the Braves, and finally push them over the top. Final Prediction: Bumgarner signs with the Braves and gets the same annual value as Wheeler, but one less year: 4 years, $100 million.
Hyun-Jin Ryu, Starting Pitcher, Los Angeles Dodgers: Ryu appeared to be the favorite for the Cy Young award all season. Then, a few bad games post all-star break completely ruined his chances. Still, Ryu is certainly going to garner a lot of interest from teams. A reunion with the Dodgers is certainly possible, but expect Ryu to test the market for other teams like the Phillies, Rays, Twins and Rangers, all of whom could strive to get a starting pitcher for cheap. The Phillies seem like a fantastic option for Ryu, as he would slot in as the number 1 or 2 starter for the Phillies right away and would be with an up-and-coming offence consisting of Bryce Harper, Rhys Hoskins, and the returning Andrew McCutchen. Ryu's change of scenery may not be long term because of his age and history, but it can certainly pay dividends for both the Phillies and Ryu himself. Final Prediction: Ryu signs a short term, lucrative deal with the Phillies: 2 years, $25 million.
Marcell Ozuna, Outfielder, St. Louis Cardinals: Closing out the top-10 free agents is former Marlin and Cardinal Marcell Ozuna. Ozuna had a down year by his standards, but he continues to be a scary weapon for anyone's lineup. He is not a great defender, but he is solid enough to play left field or right field, and his bat makes up for any defensive struggle he may have. He will have a lot of interest from teams like the Cardinals, Rangers, and Rays, but I think a surprise team will come into the race, that team being the Boston Red Sox. The Red Sox are almost certainly going to trade Mookie Betts this offseason for salary relief, which would open up a hole in the Red Sox outfield for Ozuna to slip right into. The Red Sox are never a team that wants to tank, and they cannot bear watching the Yankees take the division for the next few years, so despite trading Betts, they are going to continue to try to chase down the Bronx Bombers. This could be the surprise move of the offseason that can help the Red Sox continue the pursuit. Final Prediction: The Red Sox surprise everyone after a Mookie Betts trade, signing Ozuna to a 4-year deal, for far less money than Mookie would have asked for: 4 years, $60 million.
Nicholas Castellanos, Outfielder, Chicago Cubs: Castellanos was traded to the Cubs at the trade deadline this year, and he was finally a part of a winning organization. Now that he has hit free agency, I believe he will want to stay in a similar winning atmosphere. The problem is, with who? The Cubs are trying to save money, and may attempt to begin to rebuild this year, so it looks like Castellanos' tenure in Chicago was short lived. Or was it? The Cubs' cross town rivals, the Chicago White Sox, could be looking to improve this year, and having already signed the top Catcher on the market in Vasmani Grandal, it is apparent that they are trying to win sooner rather than later and build around the young studs, Eloy Jimenez and Yoan Moncada. Castellanos could be a perfect fit with a young White Sox team that has high expectations for years to come. Final Prediction: Castellanos makes the short move to the White Sox: 5 years, $100 million.
The MLB offseason is just getting started, and it will be very interesting to see if this year's offseason is similar to those of previous years. If it is anything like last year, we are going to be in for a long four months until the season starts up again, but one thing is for sure: This year's free agency will be very unpredictable, and many teams will surprise people with some big deals.
About the Writer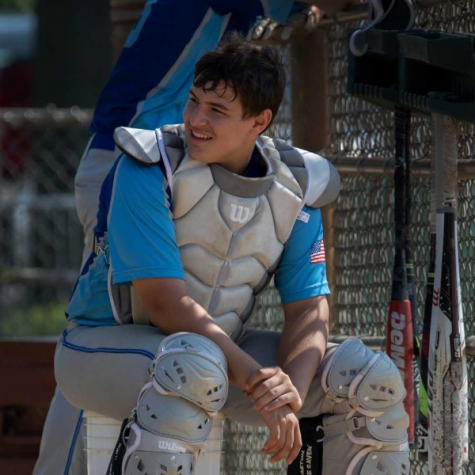 Dylan Burfield, Managing Editor
I am a student in the class of 2020. I have been writing for Horizon, both online and print, since my freshman year. I am now a managing editor on the...