The International Swimming League: The Birth of Professional Swimming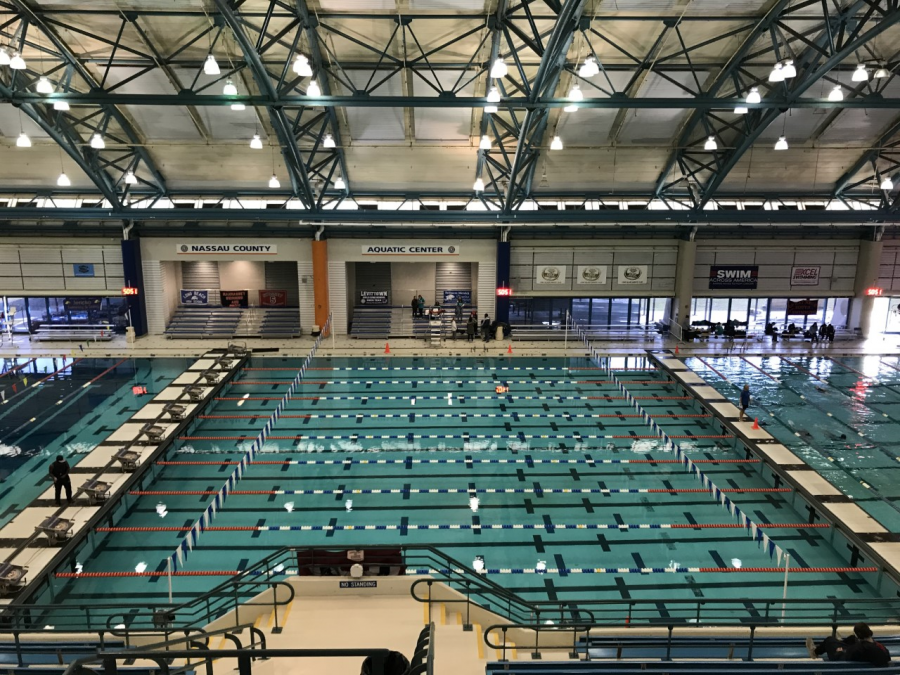 The first-ever professional swimming league, the International Swimming League (ISL), is well into its inaugural season. For all of swimming history, it has never been a sport that can be done professionally, as in an athlete signs with a team in a league and makes a career out of their sport. Now, with the founding of the ISL, there is an opportunity for swimmers to be professional athletes. 
Swimming is the most popular Olympic sport, but outside of that, it is not very well-known at all, making it one of the least lucrative sports. There are high-level meets and world championships other than the Olympics, but they are not as popularly spectated or talked about. The ISL hopes to grow the sport and bring it to a new level: being a popular sport outside of the Olympic stadium. High-level swimmers often put extreme amounts of time and intensity into their training, but outside of sponsorships, there has never been a real opportunity to have a steady source of income from swimming. The ISL will allow its athletes to earn money for appearing at meets and to earn additional money for doing well at these meets. While there is some doubt about whether the league can be successful and whether athletes can rely on it, there is widespread hope that it will end up being on the same level as other professional sports, which is backed by the popularity of some of the athletes supporting it, such as Katie Ledecky, Cody Miller, Caeleb Dressel, and Lilly King, and the popularity of swimming in the Olympics. 
Sophomore Emily Paladino exclaimed, "I think it's great for swim to be introduced as a professional sport! As a swimmer myself, I feel like the hard work that swimmers put in at practice and in workouts is often overlooked. With swim being presented as a professional sport, I feel like people will be more aware of how challenging swim is and how fun of a sport it is. Also, there is a wide variety of sports that are played at a professional level, so why can't swim be one of them? Swimmers work very hard in order to break records and swim great times, and they deserve a salary." 
The prospect of swimming as a career is one that will vastly change the future of the sport. Previously, athletes who pursued swimming often had to do so along with another job, since the only real way to get paid for swimming was from sponsorships, which were also reserved mostly for majorly successful and well-known Olympic swimmers. The ISL, however, gives the opportunity to be a professional athlete with a salary to more than just the famous Olympic swimmers. The league can be beneficial to a large spread of people, from swimmers who were already successful but not making enough income from it to swimmers who may not have had so much success if their only opportunity to make it in swimming was the Olympics and other championship events. 
Senior Madeline Doyle commented on the opportunities and aspirations for young athletes that this new league will offer: "I think one of the best things about swimming is that it is a lifelong sport. There is always technique to improve upon, or even just having it as a great way to work out, so having a career in swimming would allow for success. Since many other sports have professional leagues, I think having one for swimming will excite young swimmers and get more people familiar with the sport.  I think the popularity of swimming starts with inspiring the younger generation. When kids see adults having a career in swimming, they can consider this for their own future. For example, aspiring baseball players look up to the professional players in the major league, so having the same thing for swimming allows for a whole new generation to love the sport." Senior Samantha Caceres added, "I think it's just as viable of a career option as the NFL or NBA because of the number of sponsors and media attention it provides at the Olympic level, and based on the attention swimming gets at the Olympics, I think it could become extremely popular." 
There are eight teams in the league consisting of some of the most well-known and successful swimmers in the world, along with new and upcoming swimmers. These teams are also all multinational: there are swimmers from numerous varying countries on each team. Four of the teams are US-based, and four are Europe-based. The US teams are the Cali Condors, NY Breakers, DC Trident, and LA Current. The European teams are the Aqua Centurions, Energy Standard, Iron, and London Roar. There are twelve men and twelve women swimmers on each team, which makes a total of 192 competitors in the league. The structure of the league emphasizes the fact that men and women equally contribute to the team's outcome: they have equal opportunities to score points, equal amounts of swimmers, and will receive equal prize money and media attention. 
The league is set up so that there will be six preliminary meets, each having four of the teams attending, and then a championship in Las Vegas, Nevada, which will be attended by the four teams that are the most successful in the preliminary meets. At these meets, swimmers score individual points in several events. Each team will enter two swimmers per event. Swimmers end up with both team scores and individual scores and are rewarded with monetary prizes for their standings in each of them.  
The league is going against the norms of the sport in several ways. The directors of the board initially felt that they should not use times at all, but rather focus on scoring points for the team. Usually, in swimming, times are the athlete's priority, and the main goal is to beat one's own time in every race. Depending on the type of competition, times are usually more important to athletes than scoring or winning races, but the ISL wanted to transform the competition by only worrying about points scored. Since athletes and coaches wanted to use times, the league will time events, but the focus remains on scoring points. This method turns it into more of a team sport rather than being mostly individual-focused. 
Paladino explained why she supports the idea of a more point-centered system: "I feel as if the point system, as opposed to looking at times to determine a winner, would make swim a more relatable sport for a spectator who isn't familiar with actually doing the sport. It's easier to understand for people who aren't aware of what good times are for an event if first-place swimmer gets 10 points and the second–place swimmer gets 9, as opposed to just stating their times. The point system also makes swim more of a team sport and less of an individual sport that relies on times." Doyle disagreed: "Personally, I think times are a better way to measure improvement or success in swimming rather than points. Making a county championship meet for the varsity swim team depends on times in a certain even rather than points scored at a meet, so I think points are an unrealistic way to measure the quality of a swimmer." 
They also use a meet format that is different than the standard format of most meets. They use short course meters, which means that they compete in a 25-meter pool, as opposed to the Olympic 50-meter pool that many spectators of swimming are used to, or the short course 25-yard pool that is also commonly seen in American events. The way it is structured is more akin to a college duel meet between four teams than it is to the structure of meets like the Olympics. This is a more fun, competitive style that is fast-paced and makes the event more exciting to watch. The meet is made very entertaining by the lights, the music, and the teams in their reflective warm-up jumpsuits doing cheers. The events competed in are individual races, relays, and skins races. Skins races are not very commonly seen in swimming events, but they can be very exciting to watch. There are three rounds of the same race. In the first round, eight swimmers compete, then the fastest four swimmers in that round move to the next round. Then, there is the final round, the showdown, where the fastest two from the previous round face off to determine a winner, who attains prize money and more points. They also display mixed relays, where both men and women compete in the same race as opposed to having one relay for each. The events competed in do not exceed a distance of 400 meters, and there is only one heat per every individual and relay event, as the league wants the meet to be fast paced and keep the attention of viewers. 
Caceres shared her excitement about the development of the ISL: "I think it's a huge step for swimming because it helps it to get recognized somewhere else besides the Olympics, and it gives big league swimmers around the world another opportunity to swim against each other. I also love that it gives swimmers in that league a 'duel meet' type atmosphere to help remind them of how fun the sport truly is." 
Preceding its first event, the ISL was in the midst of large controversy because FINA, the international swimming federation, threatened to ban athletes for participating in events they had not approved, and an event that was supposed to be the league's first ended up being cancelled as a result. The organization came to a decision that they would allow their swimmers to compete in the league, but they would not recognize times or world records achieved at this meet. Ledecky, a popular swimmer and Olympic medalist, came extremely close to attaining a new world record in the 400 meter freestyle at an ISL meet, but she found out that if she had, and when she does beat the current world record time set in 2018 as she is aiming to, FINA will not recognize it. She did, however, break the American record set in 2010, which USA Swimming, the American swimming organization, claimed they would recognize. Caceres commented, "I think not counting records for anyone, especially a person like Ledecky, is just unfair because those are worked for, and they deserve them." The ISL hopes to push past the adversity of not being recognized by FINA and transform swimming into a successful, popular professional sport that gives athletes new opportunities to attain success and a salary from the sport. 
About the Contributor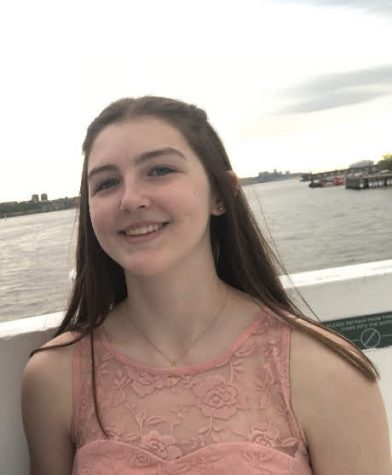 Emily Bergin, Editor-In-Chief
I am the editor-in-chief for Horizon.com and a member of the Class of 2021 at Lynbrook High School.  In my free time, I like to swim, run, and play music.