Brown Water Impacts Five Towns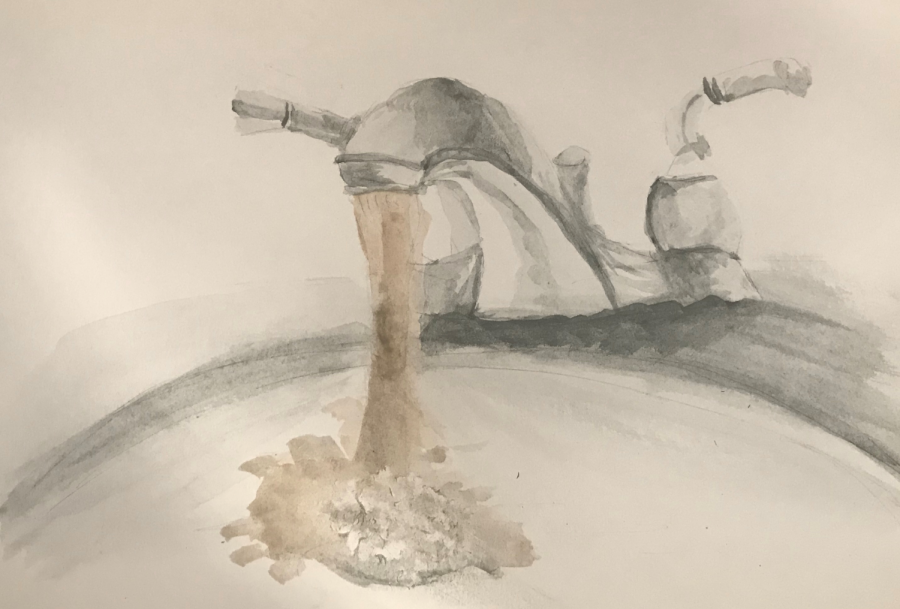 One thing that people do not want to see when they wake up is brown water coming from their taps. This, however, is something Five Towns residents were faced with a couple weekends ago. Further investigation revealed that this has been an ongoing issue for the past few years for these residents.
According to an NBC New York article entitled "Rusty Water in Long Island Village Safe to Drink: Officials," the cause of the discolored tap water was the age of the cast iron pipes. Water inside the pipe had higher iron levels than normal, resulting in a brown color.
The supplier of the water is New York American Water. In an article entitled "Brown Water has Nassau Residents Keeping Their Faucets Turned Off" on News 12 Long Island's website (longisland.news12.com), Lynda DiMenna, president of New York American Water, said, "Responsiveness to customers' concerns is very important to New York American Water, and we have a process in place to respond to every discolored water complaint we receive directly." However, in the video, Lawrence homeowner, Monica Nahmias, explained that she has reached out to councilmen many times; however, they have yet to do anything about it because "no one seems to care about the issue," and "they say [the discolored water] is not a big deal." Stafani Levitz, another homeowner with the problem whom was also interviewed by News 12, said her water is discolored on a daily basis, unlike others who face the issue weekly. Many people have been facing the issue of brown water every week, which has forced them to stop using their faucets.
DiMenna claims that the water is being tested several times a day and is safe to drink from now on. According to News 12 Long Island, the company is replacing old infrastructure and getting more filters and new pipes. New York American Water will reportedly also be in close contact with the Town of Hempstead and the Nassau County Health Department when installing iron removal facilities and replacing aging water mains. The New York American Water company has also changed its water treatment by reducing the erosion of mineral deposits within the distribution system. They have already replaced 39,100 feet of water main in the area within the past five years to solve this issue. The company has invested more than $4.6 million to replace the piping system with cement-lined ductile iron pipe, which is more resistant compared to the original pipes. "I'm just glad that [the New York American Water company] was able to fix the issue as fast as they could before it really affected Lynbrook," said freshman Olivia Ackerman.
New York American Water has issued many reforms in attempts fix the problem. According to News 12 Long Island, the company has faced thousands of high-bill complaints and a federal investigation over the past several years. Freshman Michael Papini said, "I really hope that the claims the company is making about fixing the problem are true. If the water in my house looked brown, I would be very upset because water is a necessity, especially when it is clean." An iron-removal procedure was conducted to make sure the quality of the water meets and exceeds all regulations to satisfy the townspeople. Since then, water quality is reportedly back to where it was several years ago, and people can use their faucets without having to worry about discolored, brown water.