Celebrating Mothers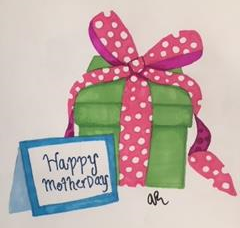 Mother's Day is the celebration of mothers, their maternal bonds, family, motherhood, and their impact on society. This year, Mother's Day was on Sunday, May 12. Mothers impact society so much. Without them, there would be no society. They are the driving force that keeps the world going. Students of LHS celebrated their mothers by giving gifts and explaining why they were grateful for them.
Joe Dolce, freshman, said, "I got my mom a card and flowers. I am grateful for her always caring for me."
Freshman Noelle Demasi bought her mother "lunch at this nice restaurant she likes." Demasi added, "My mom puts up with me every day. When it comes to me waking me up late or me complaining about being hungry 24/7, she puts up with me, and in the end, she always loves me."
Alana Scruggs, freshman, said, "I got her dinner and a massage. I am grateful that she has been there through thick and thin and has my back."
Angelica Cutrone, freshman, explained, "I got my mom her favorite flowers, and I'm grateful for her because she will always be there for me no matter what. She will always lead me in the right direction. She's a role model for me because she is so sweet, caring, and respected."
Emily Morris, junior, said, "I got her face masks and lavender essential oils. I'm grateful for her because she gave birth to me and does so much for me."
Tommy Clifford, senior, stated, "I got her a gift certificate to a nail salon so she can treat herself. She does so many things for me; she deserves a break."
Moms do so much for their families and society. Even through tantrums, complaining, and screaming, moms will always be there. They always have their children's best interest at heart. They are also some of the most honest people you will ever meet. If you look beautiful, your mom will tell you, and if you don't look so cute, she'll let you know. Moms are judgment-free. They give pearls of wisdom, and their protective nature is astonishing. Mother's Day is a time for family to come together and appreciate mothers all around.
About the Contributor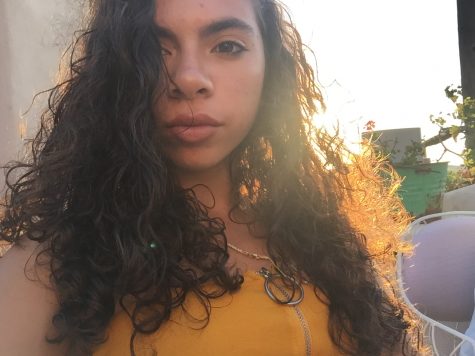 Amintta Ragavanis, Editor
I am a member of the Class of 2022 at LHS. I love to draw and paint. I look forward to contributing and writing articles for Horizon.