Who Runs the World? Girls!
Hang on for a minute...we're trying to find some more stories you might like.
California became the first state to sign legislation that requires women to be more involved in companies' boards of directors. The goal of the legislation, first proposed in September 2018, is to have at least one woman on company boards by the end of 2019 but then increase this number to at least two women by the end of 2021, and boards with six or more members are expected to have three female members.
While many think this is a great idea, others say this is unconstitutional because the Constitution states that employers cannot discriminate against employees based on race, sex, pregnancy, religion, national origin, disability, age, military service or affiliation, or bankruptcy. However, this bill is a wonderful idea because it will give more women the opportunities they deserve. In addition, it will add more diversity and a different atmosphere in the workplace, which is much needed. Also, women may bring different ideas and perspectives that will be an asset to business deals.
USA Today reports in "Gender Quotas: California Ponders Breakthrough Bill to Boost Female Executives," "Research shows that companies with at least one female director perform better than their all-male counterparts, yet the percentage of women on corporate boards in California was 16 percent this year, barely budging from 15.5 percent in 2013." This shows that women have the capability to make businesses and the economy better, but they have not been given the chance to do so. "Among the world's largest 500 companies, only 10.9 percent of senior executives are women," says Eric Rosenbaum of CNBC. Rosenbaum adds, "A profitable firm at which 30 percent of leaders are women could expect to add more than one percentage point to its net margin compared with an otherwise similar firm with no female leaders."
The statistics are there, and they prove that women can do the jobs and do them well, but there is still discrimination and sexism that women are too weak or too emotional or too incompetent to make big business decisions. Some women may argue that being hired to be in an executive position after this bill is insulting, resulting in them not wanting to be on a board because they may feel as if they have not justly earned their spots. To the contrary, this government action will force other employees to respect them. In addition, even if companies do have to pick females, they do not have to pick any specific female. Hence, qualifications are still essential and taken into account.
Nathalie Salazar, a junior, says, "I think [this bill is a good idea] because I believe people underestimate what a woman can do. Women are just as aggressive and determined when it comes to pursuing a goal as men, and I think it will be a great motivator for women in the workforce."  Kim Tejada, a sophomore, adds, "I don't necessarily think [what is being proposed in this bill] is a violation of the Constitution because employers are giving women a high position for big companies, meaning they are giving them more opportunities to accomplish their dreams. Often, women are deemed as weak and not entitled to be in charge with something as big as controlling a company, but women are just as smart, strong, and capable as men."
This movement will be beneficial to much-needed social reform and respect for women as a whole. The bill has nothing to do with men being the enemy, but it will send a message and possibly influence other companies in different states to pursue the goal of having more female employees in high-powered jobs.

About the Writer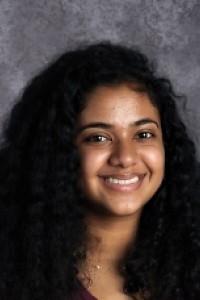 Faith Singh-Koobial, Contributor
I am part of the class of 2021 at LHS. I am in Key Club. I have a dog named Bandit, and I went to elementary and middle school in Queens.